April Fool's Day 2022: Round-up of the best brand spoofs and hoaxes
By Staff on Friday, April 1, 2022
The 1st of April is here again and so are all the brands looking for us to have a laugh with (or at) them.
So buckle in for our round-up of all the best (and worst) brand pranks, spoofs and mischief from this year's April Fool's Day.
Subway
The famous sandwich stop has bottled the alluring smell of their bread to help homeowners sell their properties within seconds.
Named 'Eau de Dough', the room diffuser captures the notes of a perfectly baked Hearty Italian Sub bottled in-store for authenticity.
With the touch of a button the gadget releases a mouth-watering, room-filling vapour in under 0.25.
A Subway spokesperson said "Customers love us for our delicious, freshly baked bread, so we're delighted to be able to share our in-store aroma as a takeaway scent. Whether you need help selling a property or simply love the smell, 'Eau de Dough' is the must have gadget."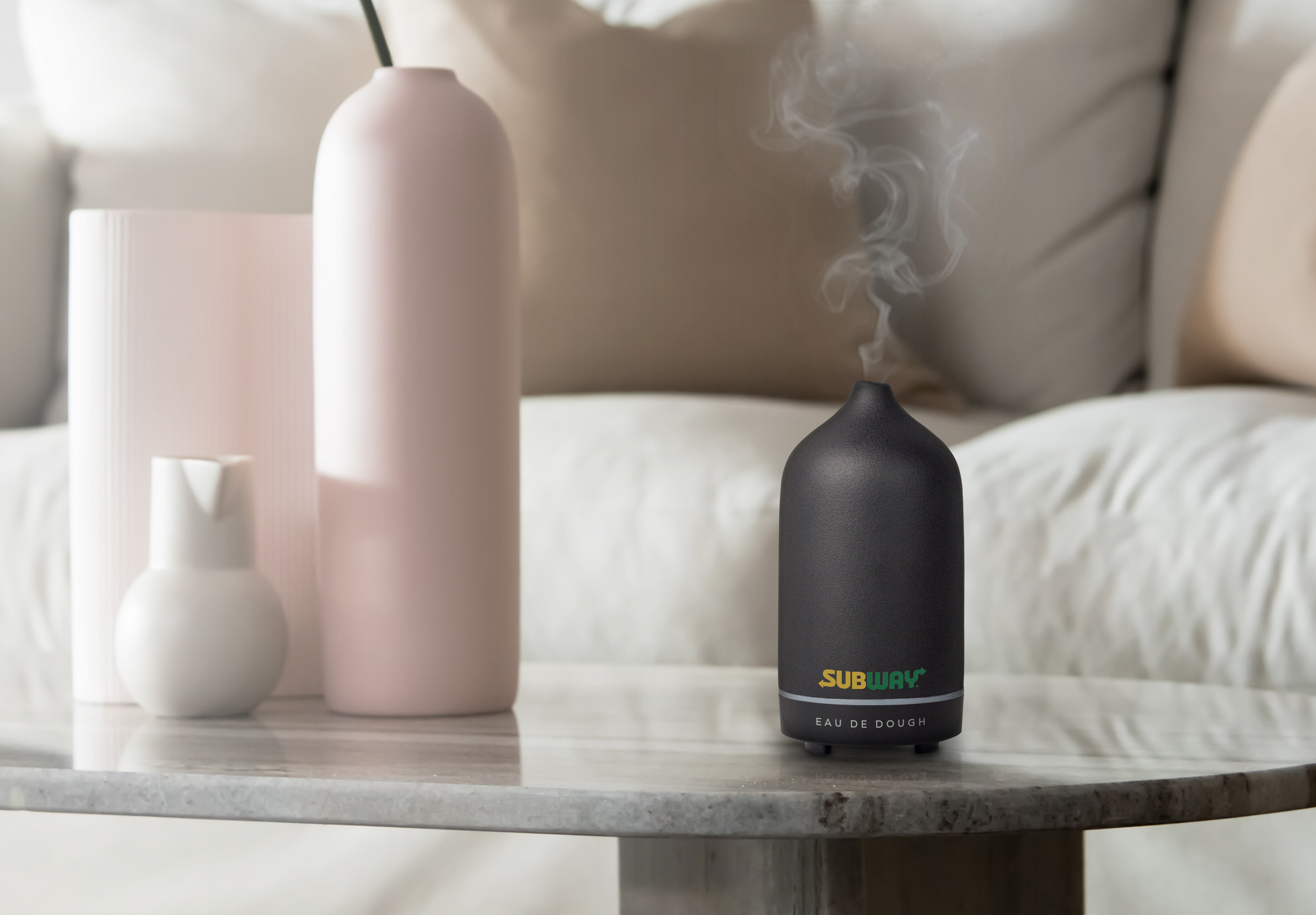 Amazon Prime
You've heard of the numerous Real Housewives series, but Amazon Prime have taken reality TV to the people we've all been dying to hear about with the new 'Real Parking Inspectors of Inner Syndey'.
A deep dive into the love lives of Syndey's parking inspectors reveals the answers to the questions you can't deny you've had for years. How do parking inspectors feel when they give you a ticket? Does the career ever force them to betray their loved ones and give them a ticket too? Can true love withstand such betrayal?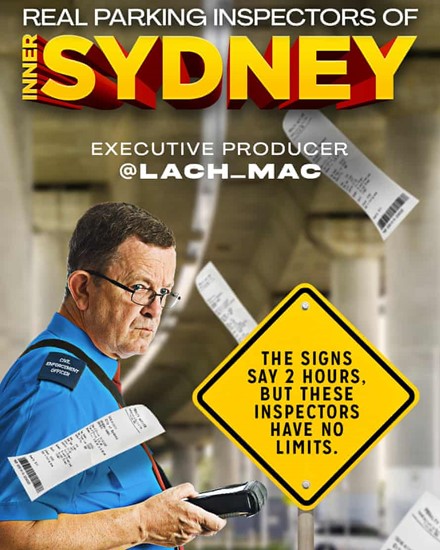 Walkers 
Walkers launch new 'giant crisps' in the shape of a bread loaf for the perfect sandwich – measuring a whopping 11cm in height. Walkers also revealed that (98%) of the nation agreed that crisps make sandwiches better.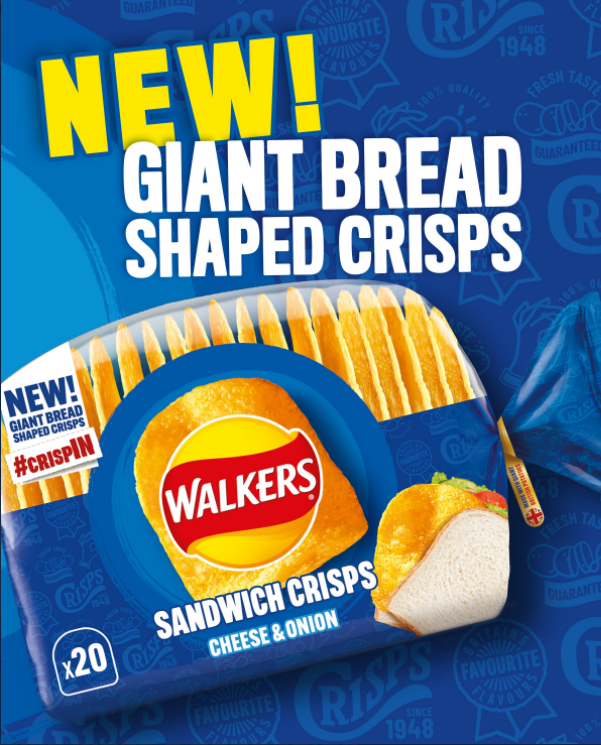 The launch message said: "The perfectly-sized sandwich companion has been launched to solve a big problem that crisp sandwich fans have been struggling with for years – crisps crumbling up and falling out the sides of their sandwiches and uneven bread coverage. Now, lovers of the lunchtime crisp sandwich can enjoy the delicious crunch of Walkers crisps without having to worry."
Deliveroo
The debate has finally been settled. After consulting with their Italian restaurant partners such as Pizza Express, Bella Italia and Pizza Pilgrims, Deliveroo have stepped in to end the only argument more divisive than whether there's more wheels or doors in the world: does pineapple belong on pizza?
The answer? No, no it doesn't. As such, Deliveroo have 'banned' the sale of any Hawaiian pizza sales from the app, ending what a recent Yougov poll found to be considered a 'crime against Italian cuisine'.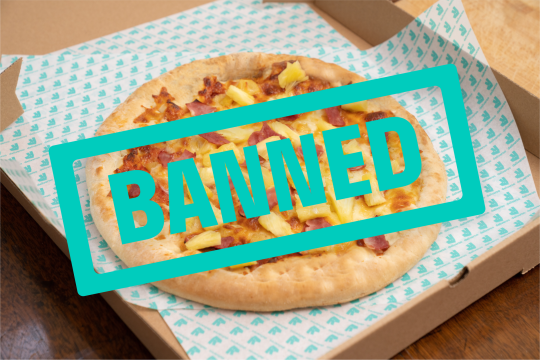 Heardle
If you haven't done yours today look away. Heardle, the Wordle spin-off where you have to guess the song in as little time as possible has 'Rick Rolled' its users with a genius April Fools prank. Baiting them with a hyperlink to a news story for example. Upon clicking, the user is instead directed to the video for Rick Astley's 1987 synth-pop anthem 'Never Gonna Give You Up'.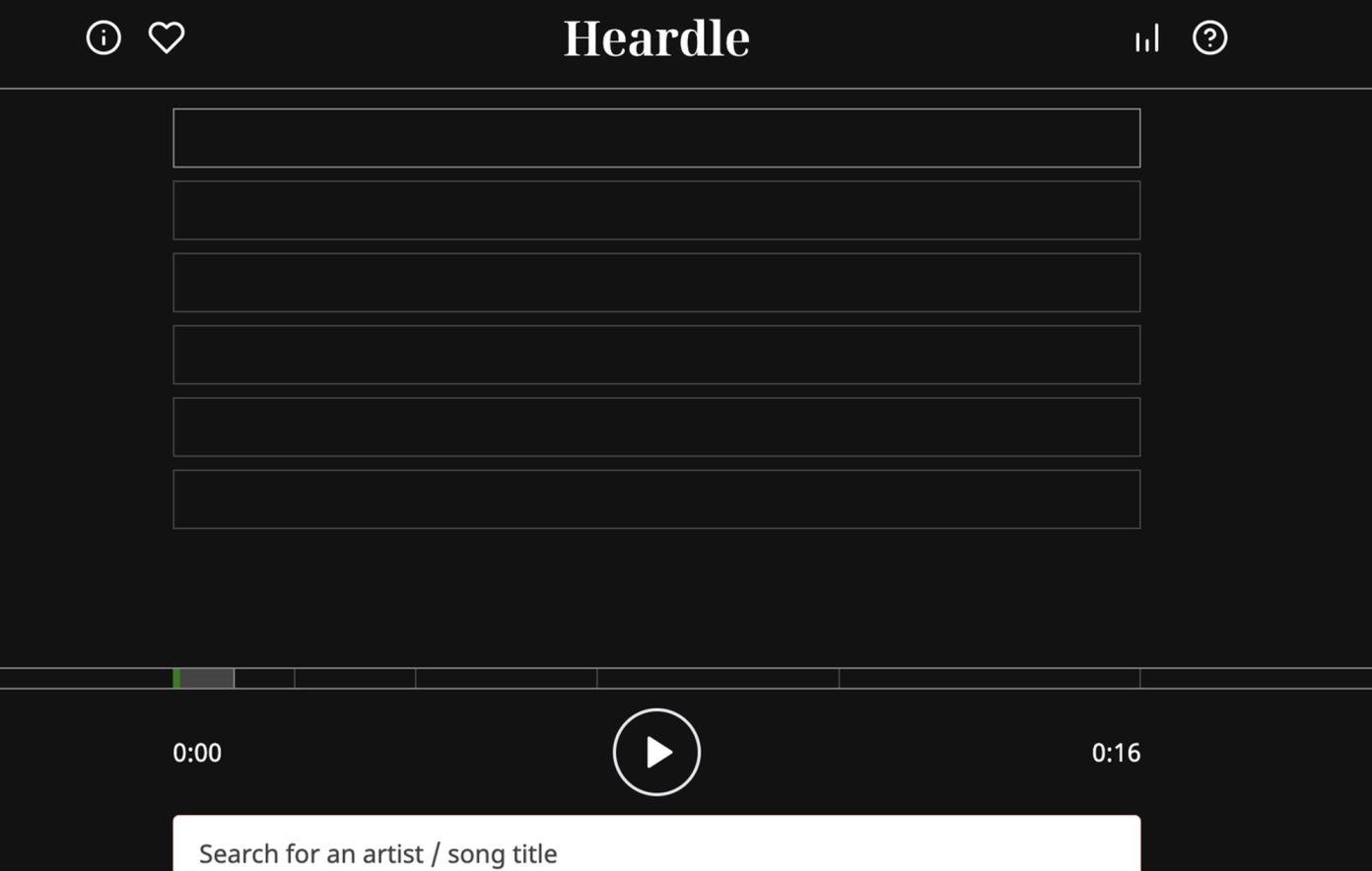 Tango
Popular fizzy drink brand Tango have launched 3 new flavours inspired by takeaway foods. By mixing their standard orange flavour with these meals, they've come up with Carbonated Chicken, Fizz and Chips, and Citrus Gravy, all of which are sure to 'tickle the taste buds'. Because who doesn't want fish and chips in fizzy drink form? Besides any rational person, of course.
Lego
Lego has launched a supersized version of the famous toy this April fools. In a video shared on its Twitter channel, the company unveiled its Maxifigure which stands 170cm tall. Billed as the perfect buddy for a road trip, personal trainer and temporary work colleague. It's pretty unnerving, I have to admit.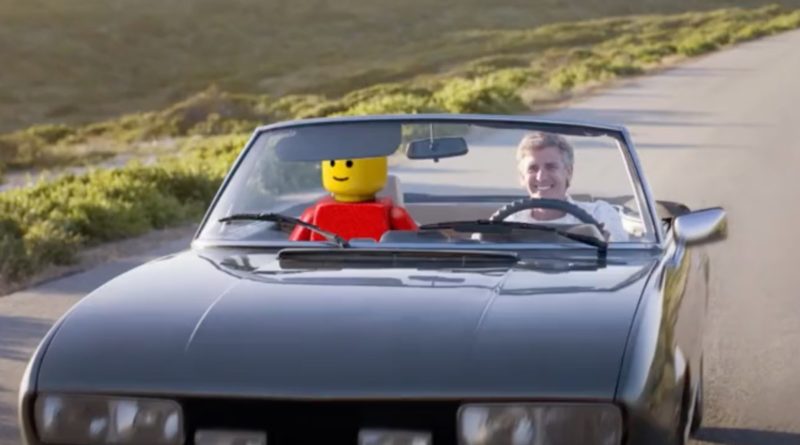 The Tab
A wise prophet once said, 'we all have the same 24 hours in a day'. Now, said prophet will be taking over from one of Britain's most successful business moguls as the host of The Apprentice.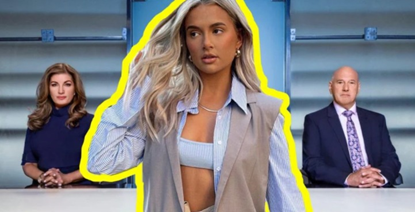 With a CV which includes coming runner up in Love Island, Molly-Mae is the perfect successor to Lord Sugar. Claiming the contestants have become lazy and complacent, some of her initial plans for overhaul include candidates exclusively wearing PrettyLittleThing clothing, and no longer staying in a central London house, but in a luxury villa in Spain instead.
MOB Kitchen
If we couldn't get enough of Mob Kitchen, the gorgeously talented food developers have caught us by surprise and announced their foray into Onlyfans this April Fools – giving us some 'sweet and spicy content' and declaring that they 'love playing with dough'. Go sign up peeps!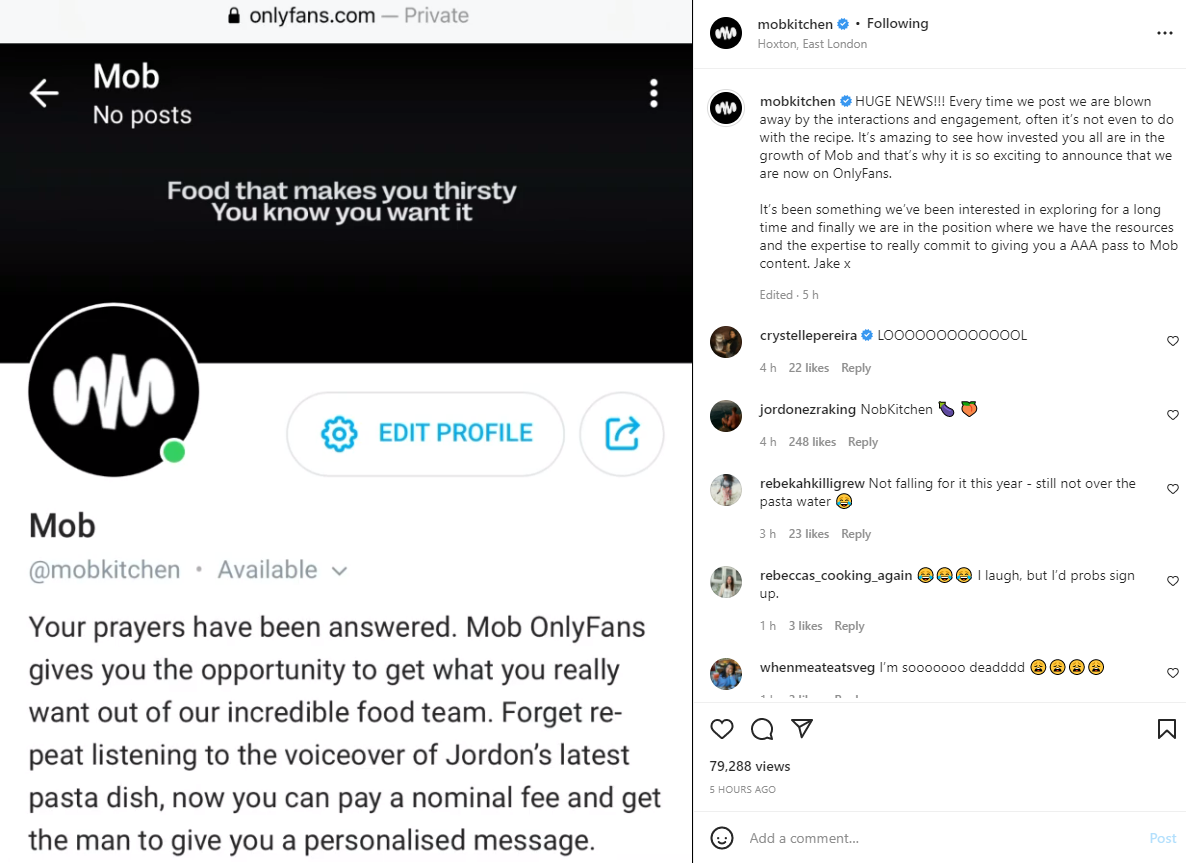 MADE.com
'The Pivot Problem', discovered by Professor Geller in 1999, refers to the nightmare of moving furniture around a household (Oxford Dictionary). In response to discovering that narrow doorways are one of the top reasons for returning sofas globally, contemporary design brand MADE.com have offered a solution to this universal problem. Simply plop the sofa seed down where you want it, then water it regularly over 24 hours until it grows into a full-sized sofa. Et voila! They grow up so fast.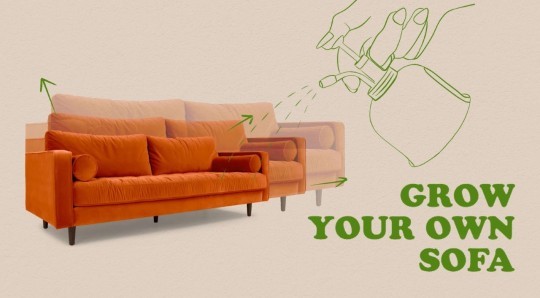 Mr Fogg's
Mr Fogg's has launched a new bar for our furry friends named Mr Dogg's. Complete with chew resistant furniture and expertly mixed cocktails such as the Pawstar Martini and the Woofsky Sour.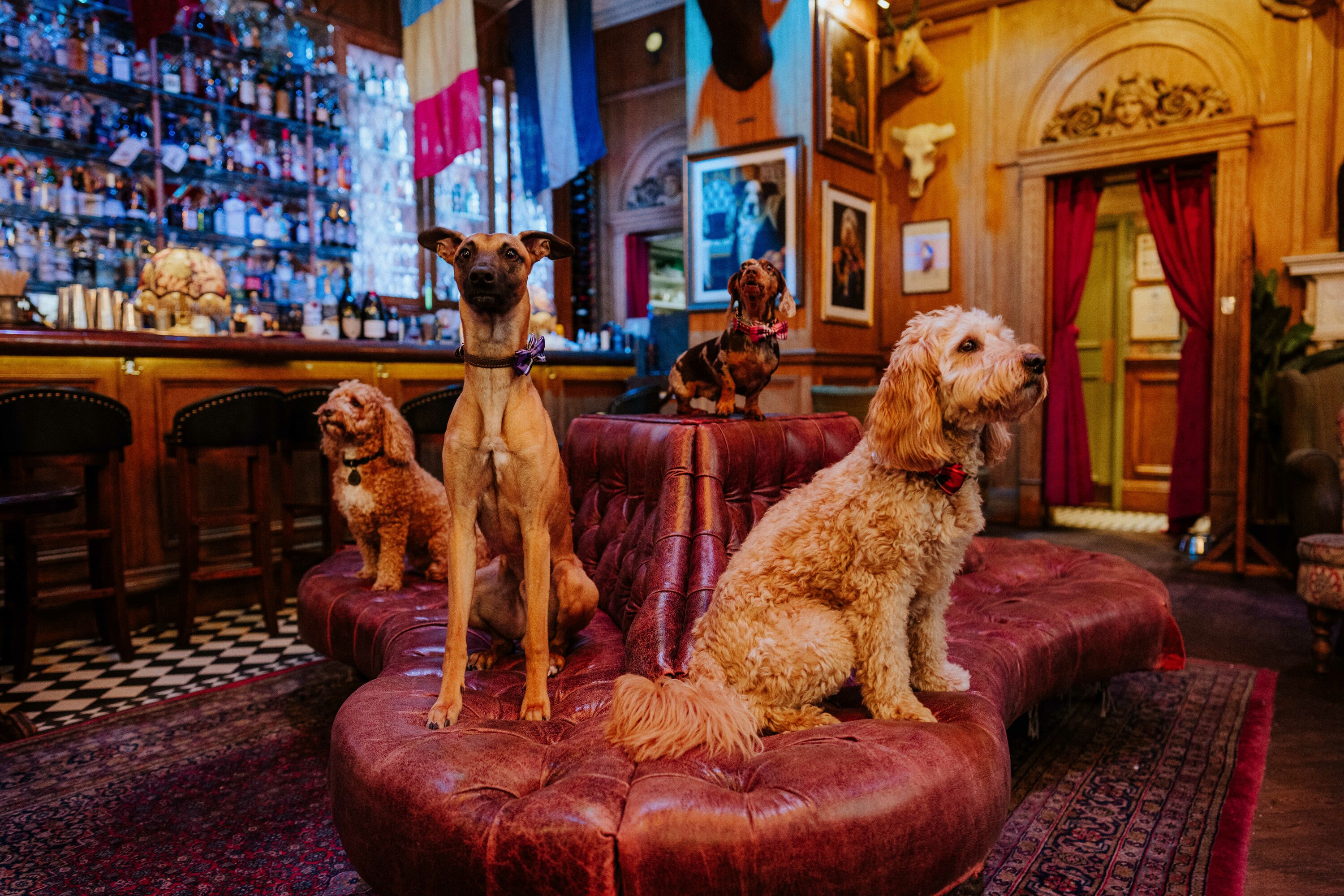 The website states: 'After six successful Mr Fogg's venues, we are excited to have opened up a social space solely for London's most adventurous four-legged friends, with exquisitely-crafted libations for dogs and their owners alike!'
Marmite
You either love it, or hate it! Marmite has launched its first-ever Pre-Hated Store. Selling used jars of the black tar for as little as £1 on eBay. That's right, it's selling jars of marmite that have been opened, disowned and thrown away in pure disgust. Some product listings included 'COMPLETELY AND UTTERLY DISGUSTING' and 'THIS IS R.A.N.K'.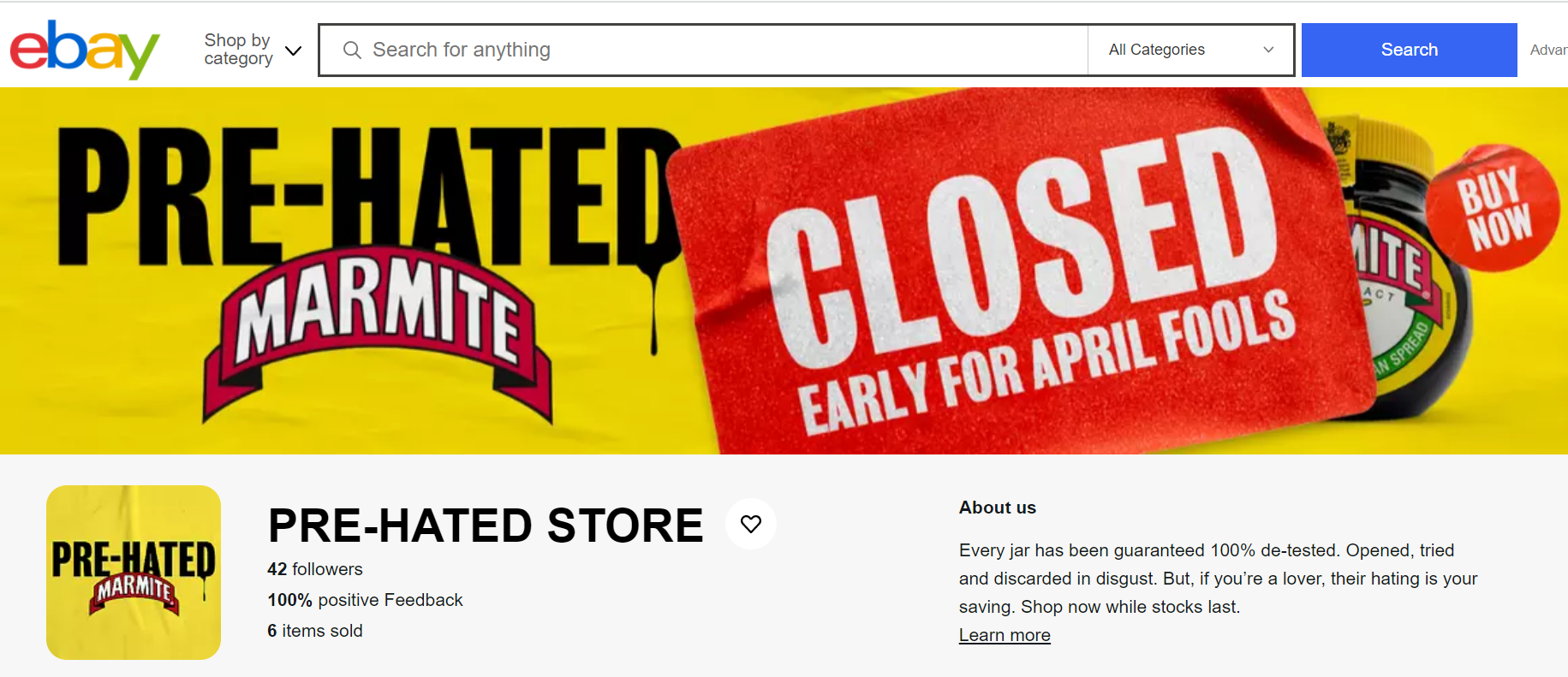 Nasty Gal
Nasty Gal launch world's first sex toy heel within its 'Make me Sq-HEEL' collection. These bad boys feature a six-inch bullet vibrator. The global fashion retailer stocks a wide range of sex toys and erotic items but this is a world first! Get your hands on the black open-toe sandal with bullet heel – was £35 now £21.

Aldi
Low-cost supermarket Aldi turned its attention away from cake battles with M&S in a vow to take on Ryanair with a new budget airline called AldiAir, announced on Twitter this morning.
The supermarket known for its 'Specialbuys' aisle revealed a logo containing the slogal 'Specialflys since 2022'.
Pot Noodle x Papa Johns
Deliveroo might want to rethink their pineapple on pizza ban as Pot Noodle and Papa Johns teamed up to create a monstrous Pot Pizza.
The pizza which comes with a Pot Noodle topping, will come in three flavours – Bombay Bad Boy, Chicken & Mushroom and Beef & Tomato. Ew…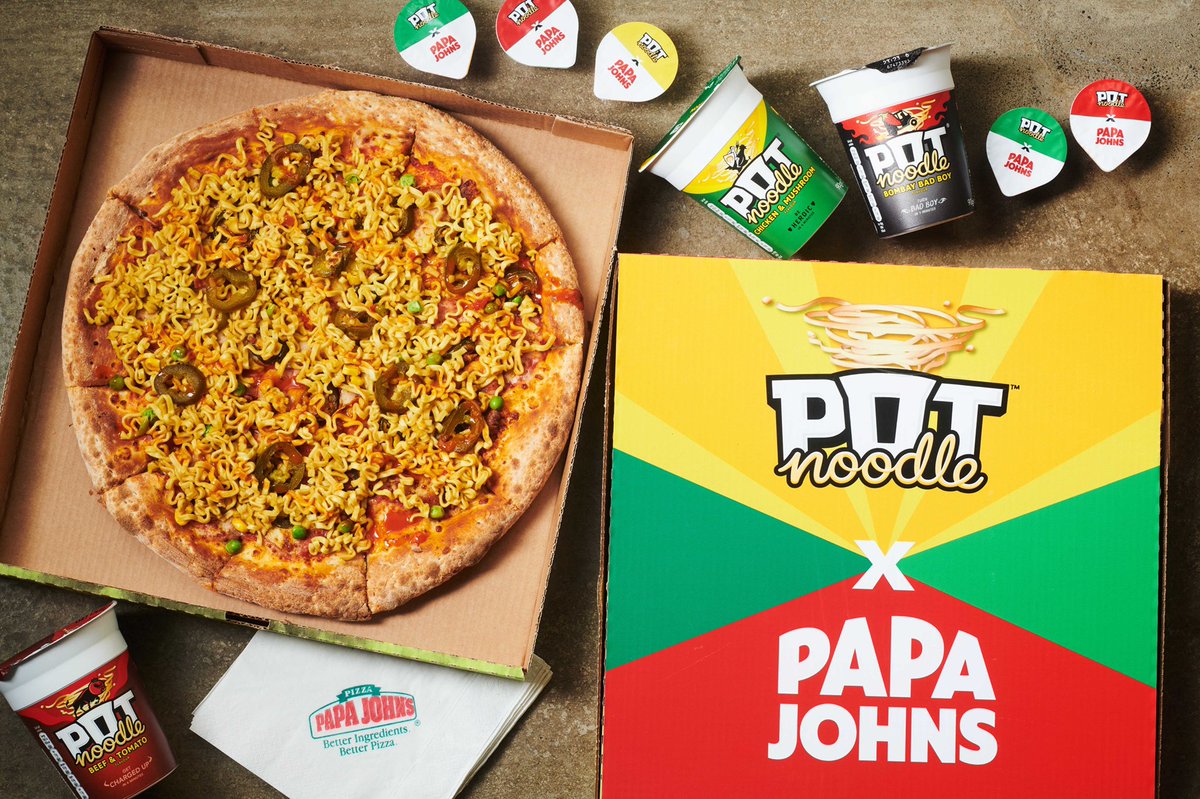 Hitched.co.uk
Anyone who's ever planned a large event will know the hassle of having to invite some people who you simply don't want there. On your big day, this headache can become even larger. Thankfully, Hitched.co.uk have a solution. Using one of their limited edition wedding 'un-invitations', you can finally send a clear message to that annoying 3rd cousin on your fiance's side with the 'outside-the-box' political views: 'you're not invited and stop asking'.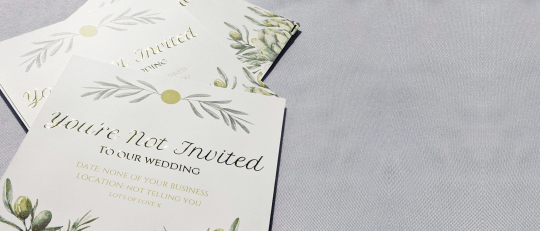 Emirates
If you've ever suffered from a desperate craving for that life-changing spaghetti you had one night on your trip to Italy in 2015, Emireats is now here to save you with their new international food deliveries. Delivery times may vary, and Emirates have warned food may (will most definitely) arrive cold.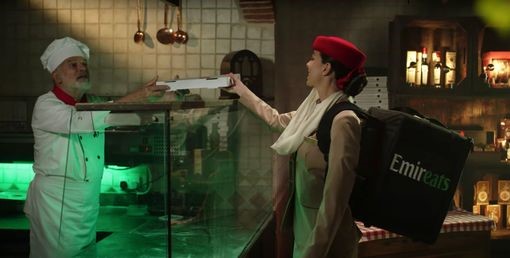 Marble Arch mound x Hadrian's Wall
Mud from the infamous Marble Arch mound will be used to rebuild Hadrian's Wall as part of Conservative 'levelling up' plans.
Tory MP and London tourism minister Mike Wrap said: "I know Londoners will be bitterly disappointed to be losing this iconic temporary structure that has been compared to the Eiffel Tower.
Sadly, unlike the inferior Eiffel, this one has to come down and the opportunity to rebuild Hadrian's Wall and level up the north could not be missed.
The mound is simply too good for London to hog it to itself."
The project is estimated to cost £10bn and take three months but will actually cost £720bn and probably never be finished….]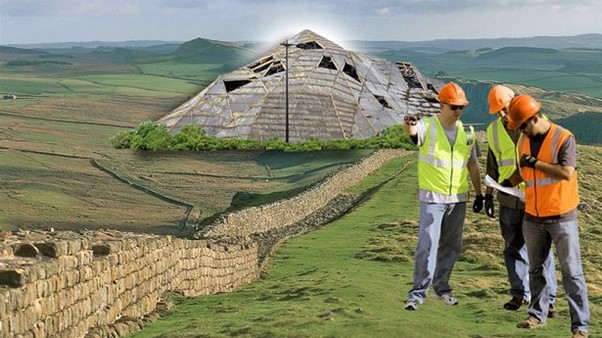 Skiddle
Introducing the worst April Fools' prank of them all: 'Festiv'eau'- the new fragrance by Skiddle, designed to smell like your favourite festival. Light the candle and be immediately transported back to the sweet scent of burger vans, mud and port-a-loos.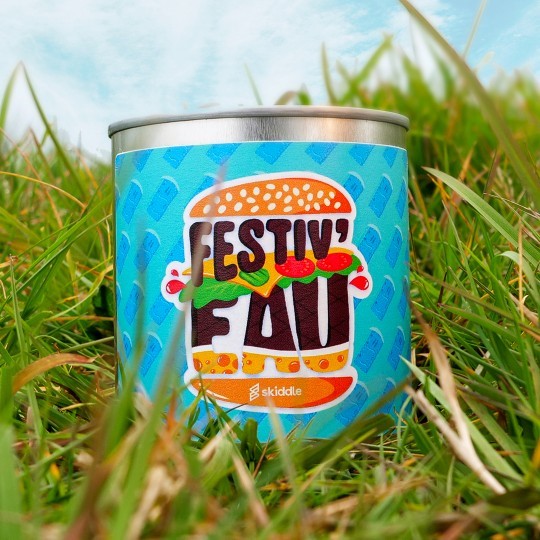 Campo Viejo
Campo Viejo launches first half red and half white wine bottle. Forget that blushing pink Provence that you love. Campo Viejo Juntos (Juntos meaning 'together' in Spanish') is the perfect middle ground, containing both red and white wine – but not letting them mix!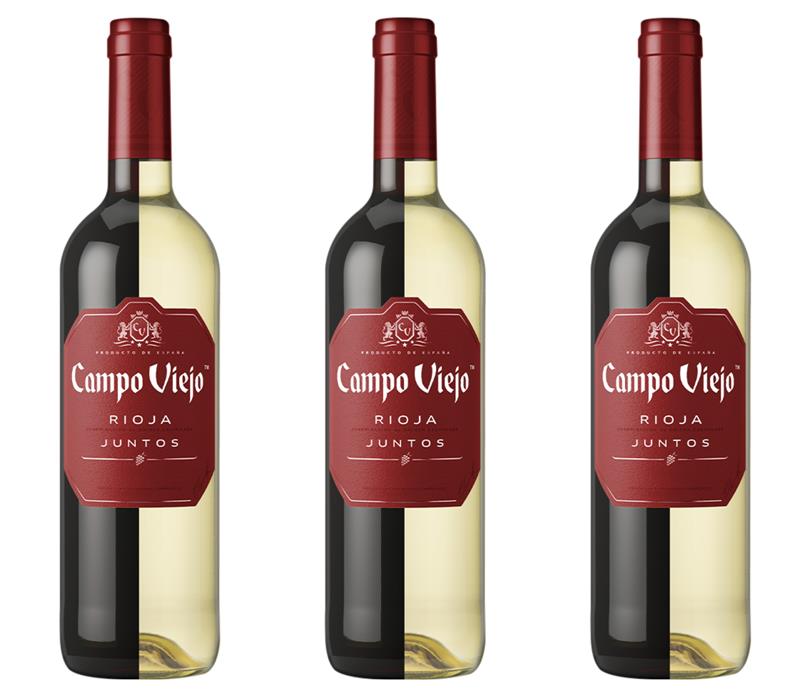 Ocado
Ocado have launched a range of British staples, with the 'Sundae Roast' being the most crimina- I mean the best of the line. Also available are 'Fish for Chips' and 'Breakfast in Case of Emergencies'.  Laura Harricks, chief customer officer at Ocado Retail, said: "Our Britain in a Jar range perfectly encapsulates our ethos of delivering quality products while saving our customers' time, so they can do more of what they love." All they need to do now is take a leaf out of Tango's book and blend the meal into a drink.