Iceland transform cute kids cards into billboards for Mother's Day
By Rosie Barker on Wednesday, March 30, 2022
Although many Mothers' Day cards are shop-bought, what really tugs at a mum's heartstrings more than a hand-drawn card from their kid?
In a celebration of the day that honours mothers across the UK, Iceland decided to highlight this by holding a competition on social media to have kids drawings turned into a billboard for all to see.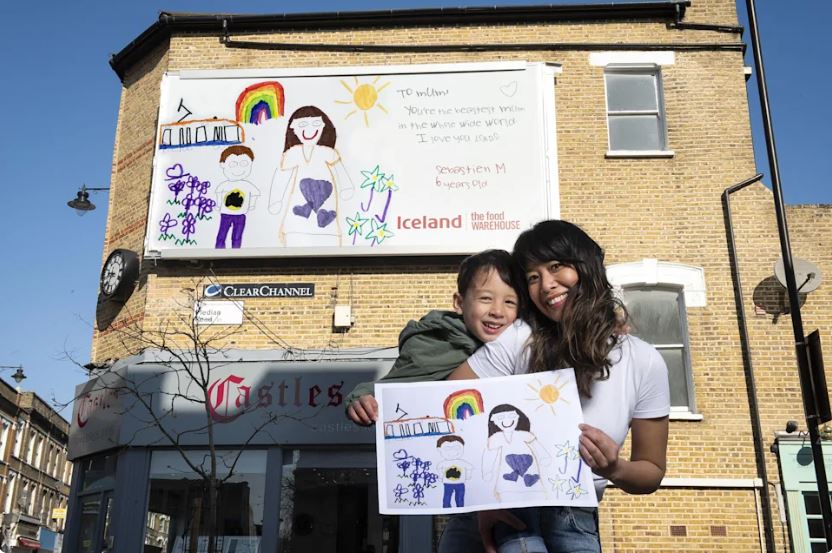 One winner's card, Sebastien Mills aged 6, whose offering depicts his mum surrounded by rainbows and hearts with the words; 'You're the bestest mum in the whole wide world. I love you loads' is now on display in Hackney, East London.

The concept is a touching one that looks beyond the commercial nature of the day and at the real love and appreciation felt for deserving devoted mothers. Iceland has always been a champion of mothers, and recognise that the role across the last two years has been harder than ever. A spokesperson for the brand has said: 'we wanted to give a special shout out this year to some of the incredible mums across the U.K. who have worked tirelessly throughout the pandemic – home-schooling, juggling work Zoom calls and putting food on the table,'
Campaign by Taylor Herring.