KFC begs you to steal their images with 'Chicken Stock'
By Jack Longrigg on Monday, March 28, 2022
Like all multinational companies, counterfeiting is a huge problem. With clothes, bags and watches being some obvious choices. But did you know that people steal KFC's product photos?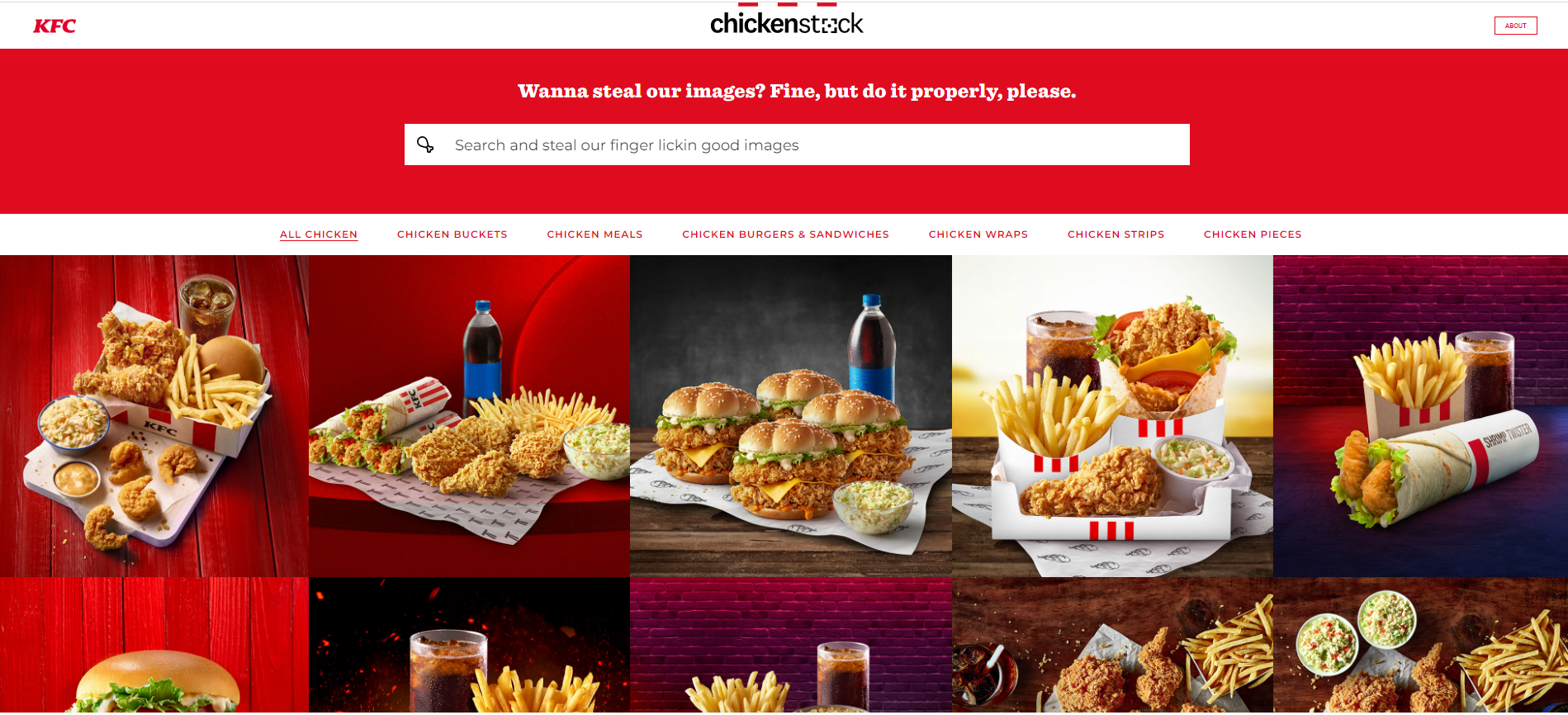 The fast-food giant has managed to keep Colonel Sanders "finger-lickin' Chicken" recipe under lock and key all this time, however, they haven't had the same luck with their food photography. From corner shops to chicken shops their product photos appear, with nothing that KFC can realistically do about it. 
Introducing the KFC Chicken Stock: an image database filled with delicious drool-worthy chicken for anyone to download and use in high resolution. Instead of attacking the counterfeiters, KFC has decided to enable them, by giving them free access to their images "free of pixelation, free of charge". 
The campaign was created by TBWA\RAAD. Help yourself, steal some chicken images here.