IKEA renames products to help solve relationship problems
By Rosie Barker on Wednesday, March 23, 2022
In a bid to improve their SEO in a creative way, IKEA Sweden has created a separate 'Retail Therapy' website and retitled the products on their site. The renaming of dozens of products is a gambit made to reflect the country's most commonly googled relationship and familial problems, with the aim to hopefully provide a solution to them. From cookers to mirrors, shelving units to napkins, IKEA has capitalised on the idea that these everyday household objects often serve a purpose that is more than purely practical.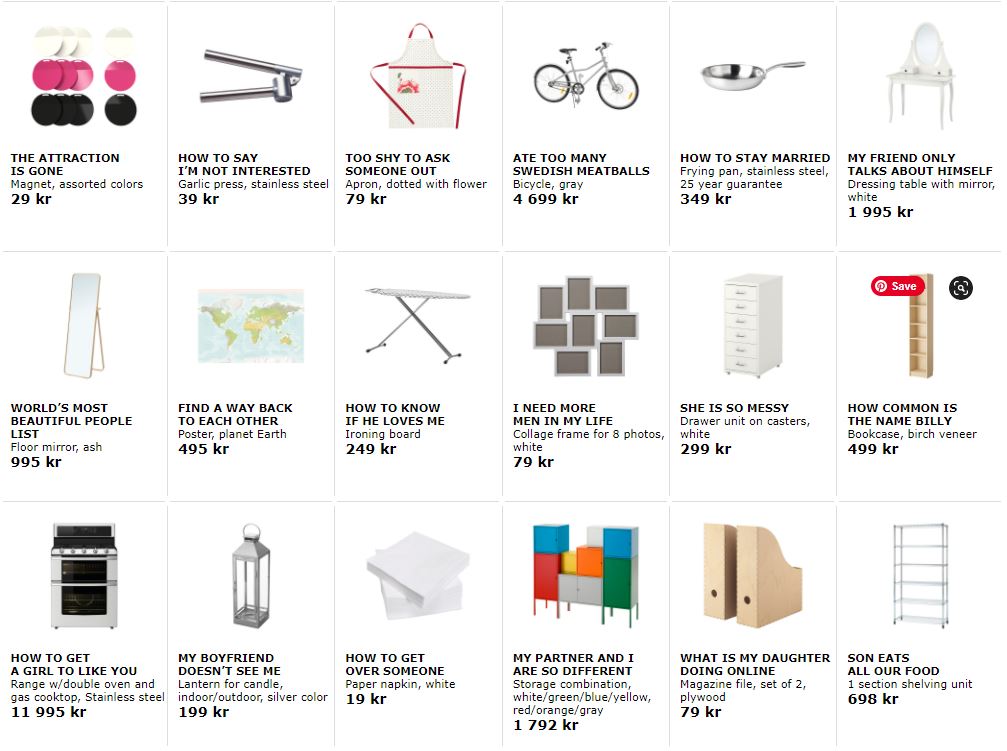 Devised by Åkestam Holst, a Swedish advertising agency, the campaign is genius for exemplifying that IKEA products are able to live up to their claim of offering everyday solutions to everyday problems. So, for example, if someone were to google 'How to know if he loves me' a search result with the IKEA DANKA ironing board, renamed to 'How to know if he loves me' would be up there among the top results.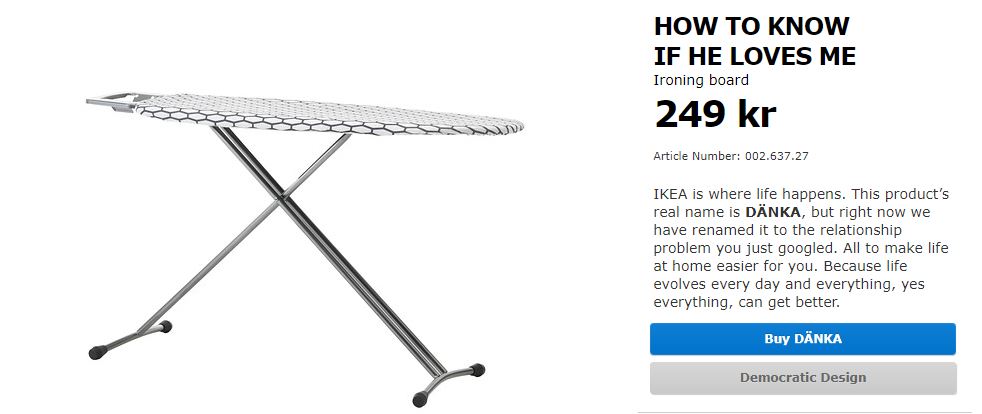 Some more great examples of this indirect approach from the brand suggesting it can resolve all sorts of personal dilemmas, are the IKEA KONCIS garlic press being renamed to 'How to say I'm not interested' and the SLADDA bicycle as 'Ate too many Swedish meatballs'.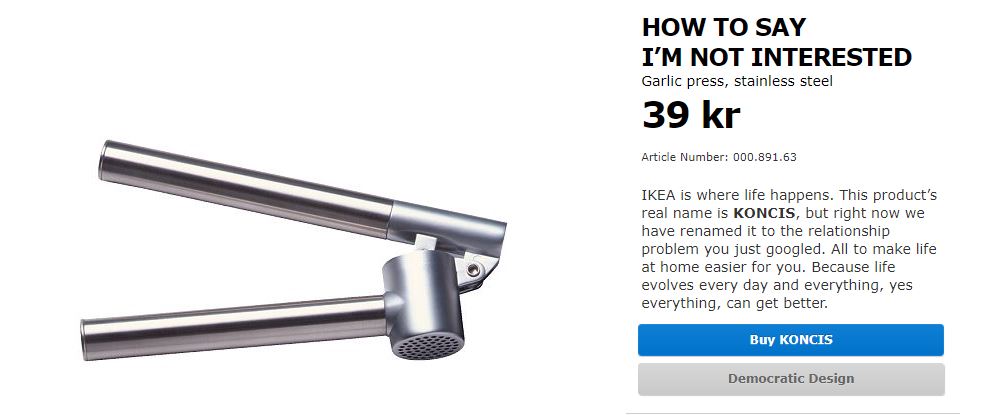 Watch more about the campaign here