Heinz x Terry's Chocolate Orange: To spread or not to spread
By Lily Abery on Wednesday, December 1, 2021
If the last two years needed an extra dollop of weirdness, Heinz and Terry's have stepped forward as willing contributors. The two confectionary behemoths have collaborated to create a never-before-seen display of odd: Heinz (Seriously) Good Terry's Chocolate Orange Mayonnaise. The passage to creation was as one might expect (not that we've ever pondered); Heinz mayo was blended with melted chocolate orange segments, crème patissière, and an extra splash of Terry's Chocolate Orange signature Orange oil for extra pizzazz.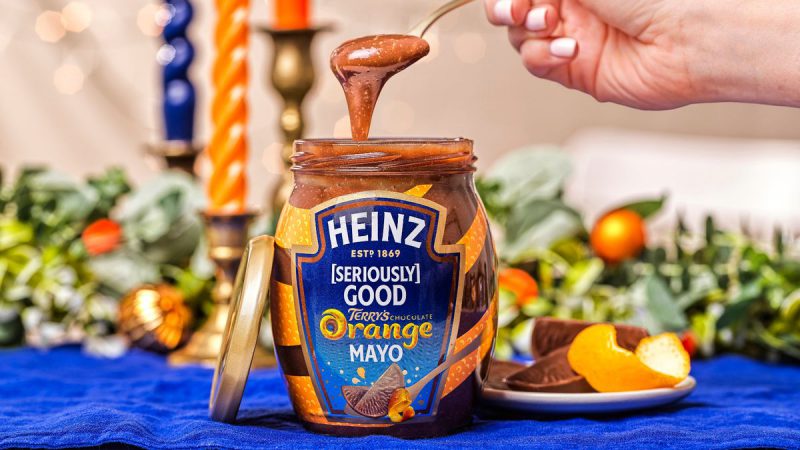 The conception of such an arcane product invites a lot of questions. Firstly, HOW would one use it? Apparently, the mayo can be used as a condiment to festive deserts, spread onto brioche, crumpets, pancakes or croissants this Christmas.
The WHY is answered by Maria Jantchi, Sauces Brand Manager at Heinz, who commented that, "Here at Heinz, we are always innovating, and love creating fun new limited-edition products that we know our fans will love".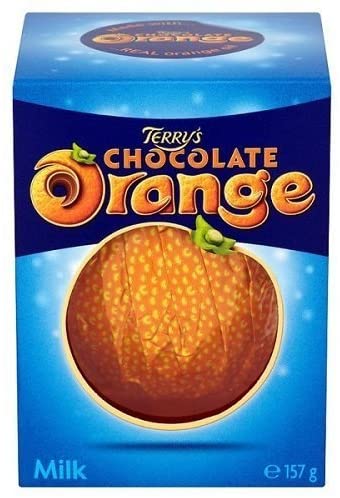 To get your hands round the limited 200 chocolate orange mayos this December, visit http://www.heinztohome.co.uk/pages/win-a-choc-orange-mayo to enter. There are certainly many things that we should avoid spreading: rumours, COVID-19 and fires, to name a few. But whether Chocolate Orange Mayonnaise can be added to this list remains to be seen.