Winnie the Pooh's inspired house is now available to book in the Hundred Acre Wood
By Joe Colquhoun on Tuesday, September 14, 2021
As part of Disney's 95th Anniversary celebration, you can now book to stay in Winnie the Pooh's house in the hundred-acre wood. Coined the Bearbnb, and located in Ashdown Forest, Airbnb partnered up with Disney to make this loveable character's home a reality.
Inspired by A.A. Milnes's original tales, Kim Raymond curated the Bearnbnb based on her extensive experience, having been drawing the iconic bear for over 30 years.
"I have been illustrating Winnie the Pooh for thirty years and I continue to be inspired by the classic decorations of E.H. Shepard and the more recent Disney stories. The 'Bearbnb' is a unique experience that brings the charm of Pooh to life for fans, whilst honouring the original adventures that have been so important to many people for 95 years."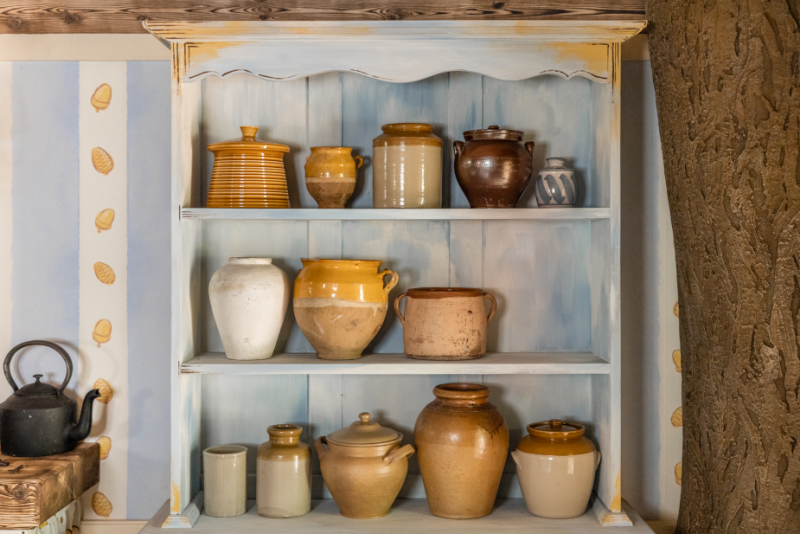 The space itself can host two families and sleep up to four people, allowing them a magical experience in the iconic universe of Pooh and friends. No detail has been spared either, with bespoke wallpaper designed by Kim, honey pots dotted around the home, and exposed tree branches wrapped around the doorway with 'Mr. Sanders' inscribed above.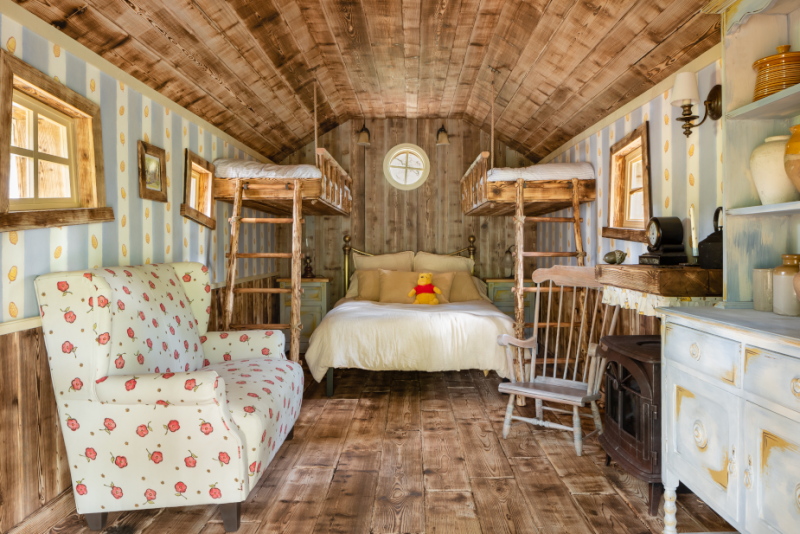 The house also comes with a set of 'strict' rules;
1. Strictly no Heffalumps inside the house
2. Hands are to be kept out of the honey pots
3. A snack of "a little something" is encouraged at 11 a.m.
4. Poohsticks is mandatory
5. Multiple naps are permitted
6. No pets (other than Roos, Tiggers, Eeyores and Piglets and Pooh Bears)
7. Maximum four guests per stay; up to three children
8. No smoking, you'll upset the bees
To view the 'Bearbnb' home on Airbnb, visit here.