The gaming console controller that's gone banana's …literally
By Jade Case on Friday, September 10, 2021
Agency John St. and creative studio wonderMakr have teamed up to bring back retro gaming technology with a brand-new type of controller. To promote the newest version of No Frills Aisles of Glory: Legends of the Haul, the innovative agency partnered with wonderMakr to construct a gaming controller made from actual bananas.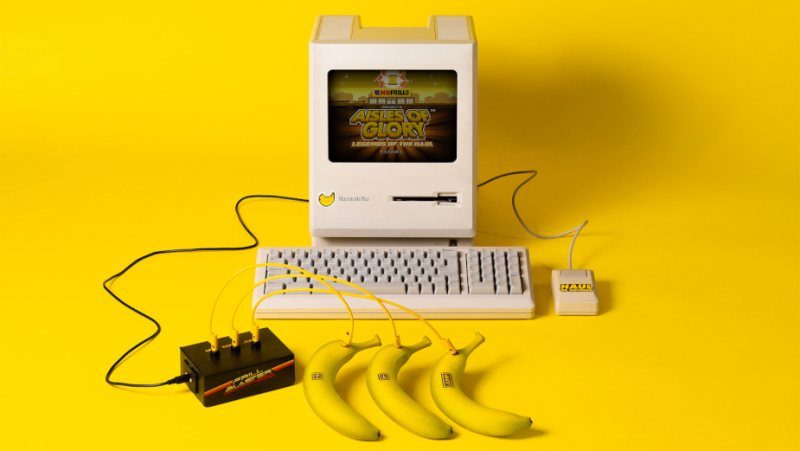 No Frills is a Canadian supermarket chain most recognisable for its large banana logo. The game pays homage to branding and to retro-style gaming which seems to be lost in the times of smartphones and iPads.
Even the packaging of the console has been designed to take us back to the retro-gaming eras.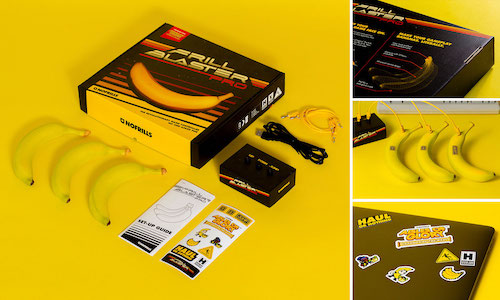 Users set-up their game by connecting the 3 wires attached to their gaming console, to their three bananas. Gamers then play with their banana controllers by touching one of the three banana which will move characters up or down, or to jump.
"We wanted to dive even deeper into gaming culture this year, and what better way to do that than make a controller all our own using iconic No Frills' bananas?" says Jess Willis, creative director at John St.
The Frill Blaster Pro was sent out to selected gaming influencers for them to test and review.
Whilst the gaming consoles are limited edition, the online version of the game called Aisles of Glory: Legends of the Haul can be played until Sept. 16
Play HERE