Uber Eats launches new campaign with Elton John and Lil Nas X
By Lily Abery on Monday, September 13, 2021
Uber Eats launched their newest 'Tonight I'll Be Eating' campaign today starring Sir Elton John and Lil Nas X. As their personalities rival each other in effervescence, this campaign is set to be one of the most entertaining of this year.
The campaign was created by Special Group US and shows the two musical figures swapping outfits, placing Uber Eats orders and mocking each other for their contrasting condiment choices.  
The campaign features a trio of captivating shots, from Sir Elton asking Lil Nas X if he has any spare change to the pair swapping outfits to much comedic effect. Elton dons one of Lil Nas X's 'Old Town Road' era pink cowboy suits and hats, which he wore at the Grammy's, while Lil Nas X sports one of Elton's most outrageously feathered costume recognisable from the 'Rocketman' movie.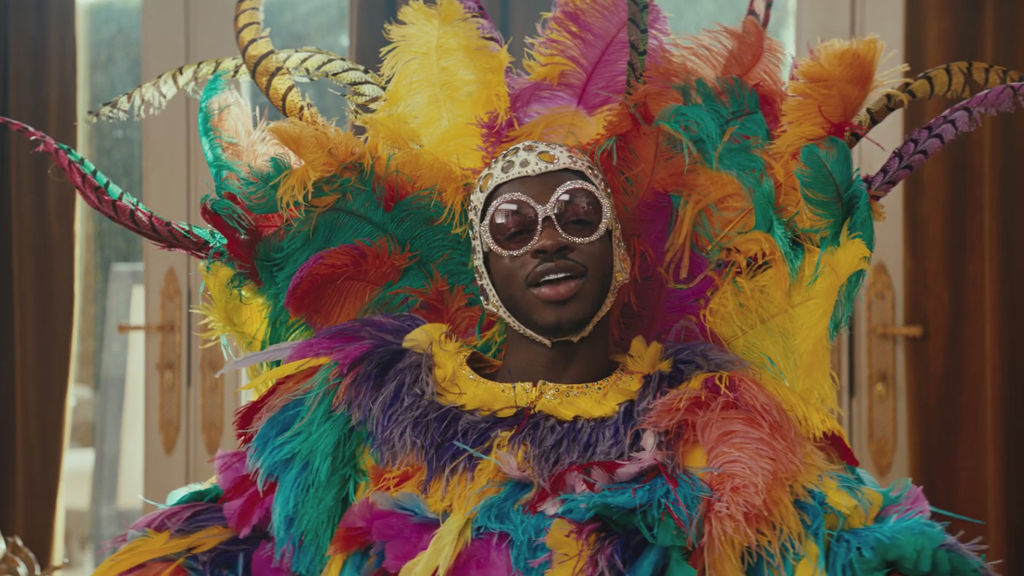 "This is a very exciting edition of the 'Tonight I'll Be Eating' campaign", George Jeffreys, the head of marketing for Uber Eats US and Canada, has commented. Jeffreys went on to posit that it's "Not only…the first time we're highlighting Uber Eats' grocery, alcohol and convenience offerings, but we have Sir Elton John and Lil Nas X starring – two trailblazing artists that have made the world think differently about culture and creativity."
The campaign is the most recent in the celeb mash-ups presented by Uber Eats and is sure to impress.
Watch some of UberEats' other 'Tonight I'll Be Eating' campaigns here.