Lovely Jubbly! UKTV Recreate Only Fools and Horses Pub to Celebrate the Shows 40th Anniversary
By Jade Case on Wednesday, September 8, 2021
To celebrate the 40th anniversary of Only Fools and Horses, Comedy Gold channel has recreated the iconic Nags Head in full 80's style.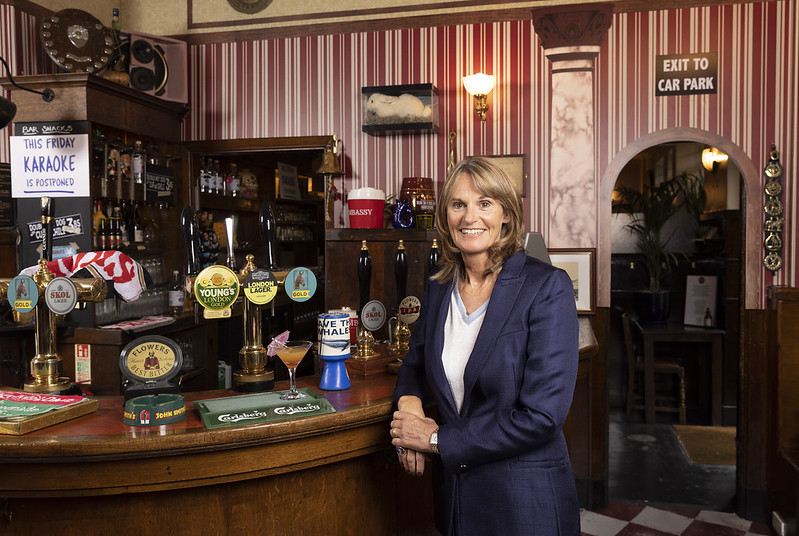 Decked out with striped wallpaper, chequered floors, framed pictures, stuffed rabbits and a fully functioning bar serving Crème de la Menthe and pints at just 83p – The Nags Head has been lovingly recreated and pays great homage to the show.
Pub patrons will also find the Trotter's 1972 Reliant Rebel Supervan III parked outside. The backdrop to several memorable moments from the show, including Rodney and Cassandra's wedding reception and Uncle Albert's infamous birthday party, fans will be able to live out their favourite scenes whilst sipping on a cocktail complete with umbrella.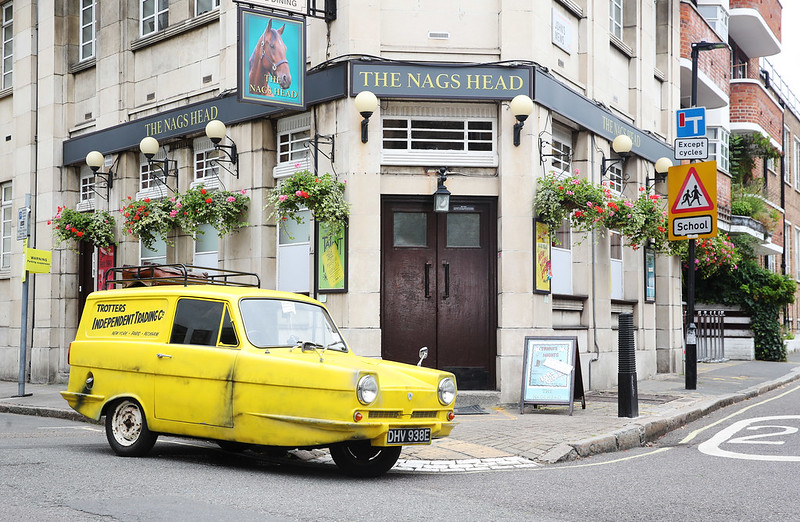 Gwyneth Strong, who played Cassandra from the hit show, said: "I can't believe it's been 40 years since the show first aired. There is such a loyal fan base and they are going to love this, it's like going back in time and being back in the original pub!"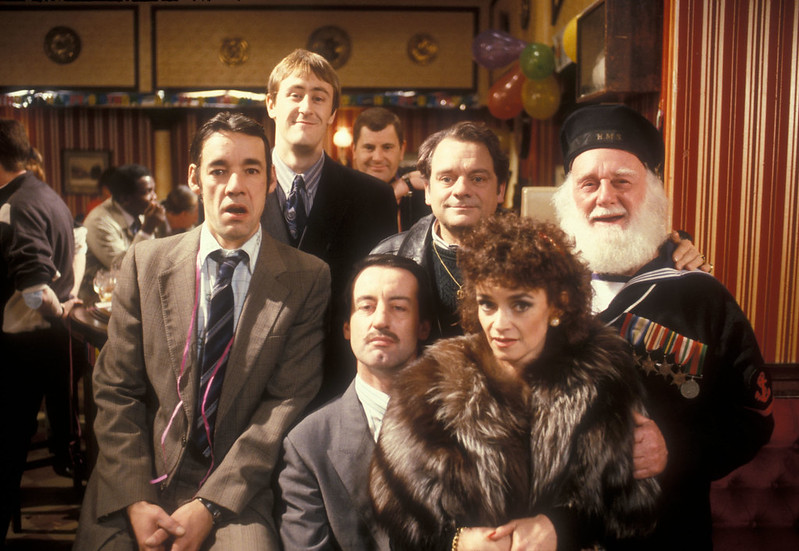 The pop-up pub kicked off Gold's Only Fools and Horses 40th anniversary celebrations as the channel aired the very first episode of the smash hit show on Wednesday 8th September – the same date and time that it first aired back in 1981.
The Nags Head was open for business in London between Thursday 2nd to Saturday 4th September 2021.