Quorn encourage consumers to ditch meat with Roarsome billboard
By Laura Kirkpatrick on Wednesday, September 8, 2021
Research has revealed that over four in ten (41%) families in the UK currently follow a flexitarian diet or meat-free diet, with 65% also trying either vegetarian or vegan meals in the last 12 months.
Quorn – the country's leading meat alternative brand – commissioned this research to celebrate the launch of their new Roarsomes dinosaur-shaped nuggets.British families are now trying to eat at least two vegetarian or vegan meals in a week, with over half (51%) saying that they would consider going vegetarian full-time if they knew it would benefit the environment.
The top reasons for those sticking to their regular routine of eating meat include fussy youngsters who think meat-based meals are tastier, and time-poor parents who believe cooking meals that include meat is easier.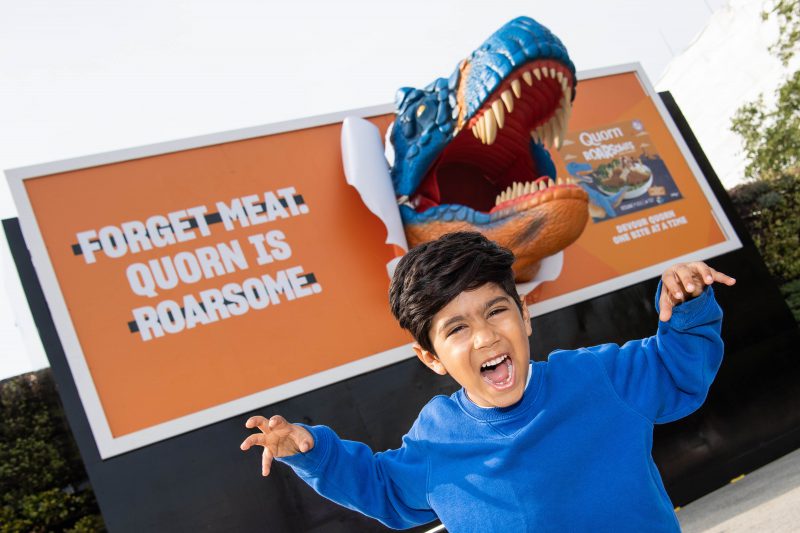 To encourage families to consider trying more meat-free meals with their new Roarsomes dinosaur nuggets, Quorn has unveiled a giant T-Rex dinosaur that will be giving unsuspecting shoppers a 'Roar-some' surprise at Westfield Shepherd's Bush Shopping Centre until Friday 17th September.
Dubbed 'Roary', the dinosaur was installed in the wake of the recent Intergovernmental Panel on Climate Change's (IPCC) report, revealing that the earth is now on 'code red' alert when it comes to climate change. With 34 teeth, fearsome eyes and a roar up to 75 decibels, the board suggests how dinnertime doesn't have to be dull.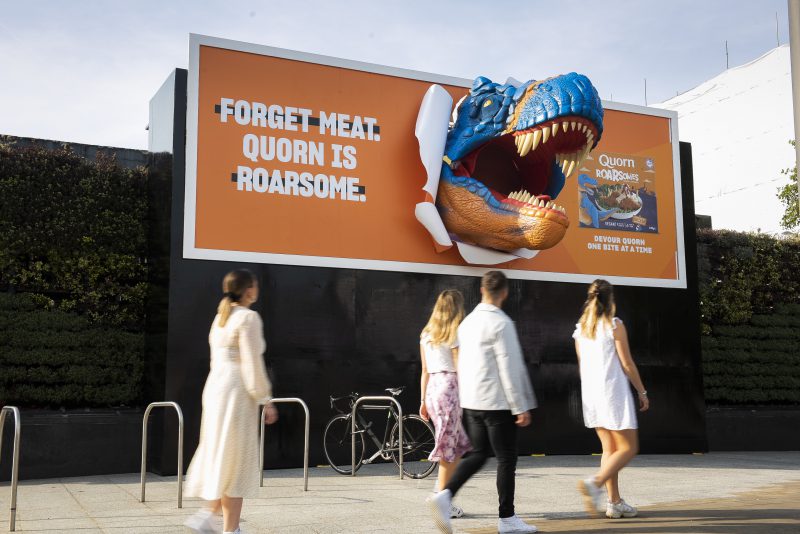 The 3-metre animatronic creature encourages the nation to try the UK's first vegan dinosaur nuggets 'Quorn Roarsomes'. Available in 3 different shaped dinosaurs – T-Rex, Brontosaurus and Stegosaurus – they offer consumers a quick, easy and delicious swap into meat-free life, without having to compromise on their favourite meal.
Gill Riley, Marketing Director at Quorn, said: "I think every parent can relate when it comes to trying to inject some fun into mealtimes. With Quorn Roarsomes, not only will dinner time be fun for kids, but it means families can also play their part in helping our planet by swapping meat for a delicious and sustainable meat-free dinosaur treat. We cannot wait to see the reactions to our 'Roar-some' new addition to the Quorn family!"
To find out more about Quorn Roarsomes, visit: www.quorn.co.uk/products/quorn-roarsomes