Camden Town Brewery x Marmite – Love it or Hate it Ale
By Gem Stokes on Tuesday, September 7, 2021
Marmite – the controversial condiment – continues to divide opinions in their newest collab with Camden Town Brewery: Love Hate Ale.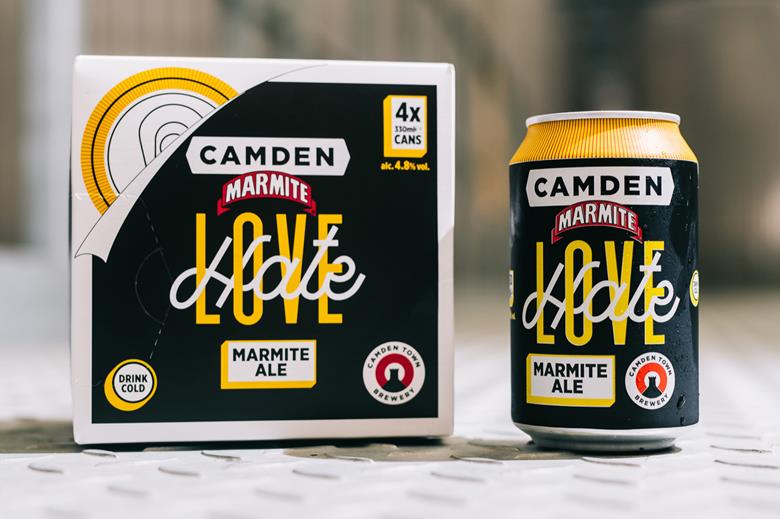 The beer adds actual Marmite to Munich, pilsner, smoked Rauch malt, and Perle Hops native to Camden's signature Hells Lager, resulting in a 'smoky, Marmite-infused ale that we know you won't be able to resist giving a taste.'
The eye-catching, classic marmite branding of black and mustard yellow adorns the beer's packaging, guaranteed to make consumers stop and stare at the unusual collaboration.
Ashleigh Amos, head of brand experience and partnerships at Camden Town Brewery, is confident that the smoky flavour and fresh beer taste is a winning combination that all will love.
'We couldn't be more excited to bring all the lovers out there this brand new beer,' she explained. 'As lovers ourselves, joining forces with Marmite is an amazing opportunity to really show off our brewing credentials.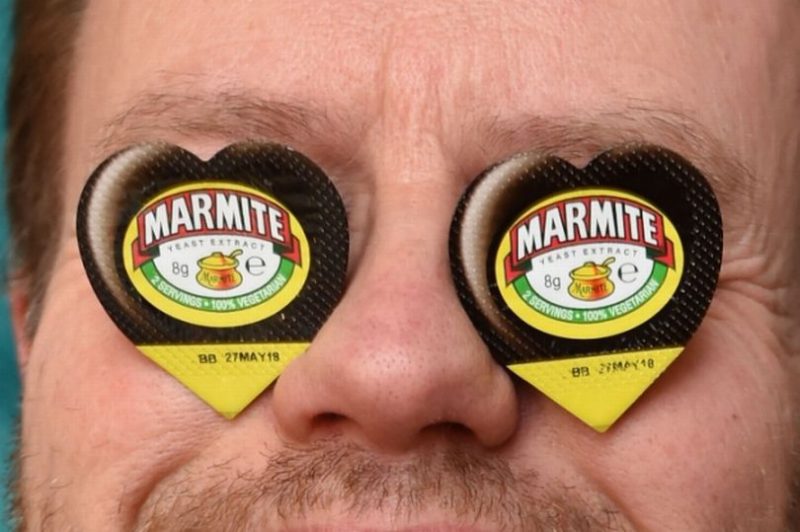 Keep an eye out: from the 9th September, Love Hate Ale is available in Tesco, Our Camden Beer Hall, The Horseshoe Hampstead and of course, on Camden Town Brewery's website. The ale launches nationwide for a limited time at Sainsbury's, Co-op, Ocado, Morrisons, and Waitrose from the 13th September. A pack of four will cost £8.
Images: Birmingham Mail, Camden Town Brewery, The Drinks Business