It must be a sign…Purplebricks installs 'It's coming home' signs onto Raheem Sterling's childhood street
By Joe Colquhoun on Friday, July 9, 2021
After the nail-biting win against Denmark, online estate agent, Purplebricks is celebrating the England team's success by installing 'It's coming home signs onto Raheem sterlings boyhood street.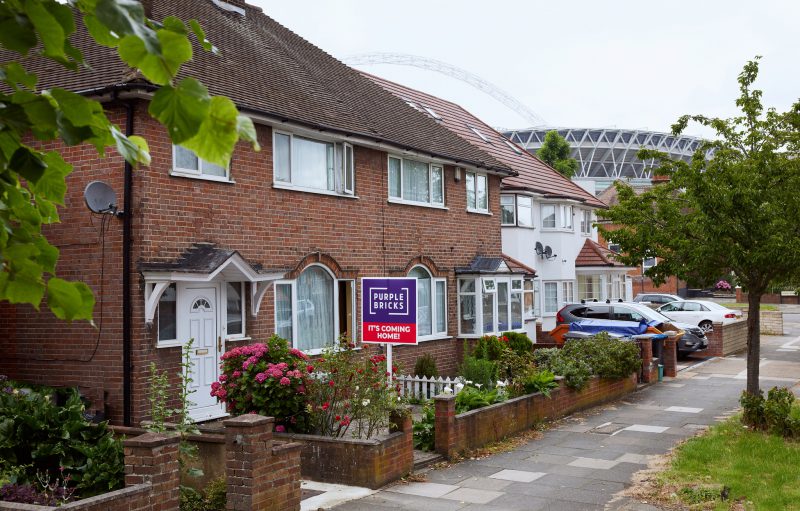 Located in Neeld Crescent, only a stone's throw from Wembley Stadium's famous arch, Raheem has told how he always dreamed of scoring at Wembley in a major tournament.
With Raheem scoring three goals already and England now in the finals for the first time in history, these signs act as a brilliant way to bring the local neighbourhood together and to remind them of one important fact… It's coming home!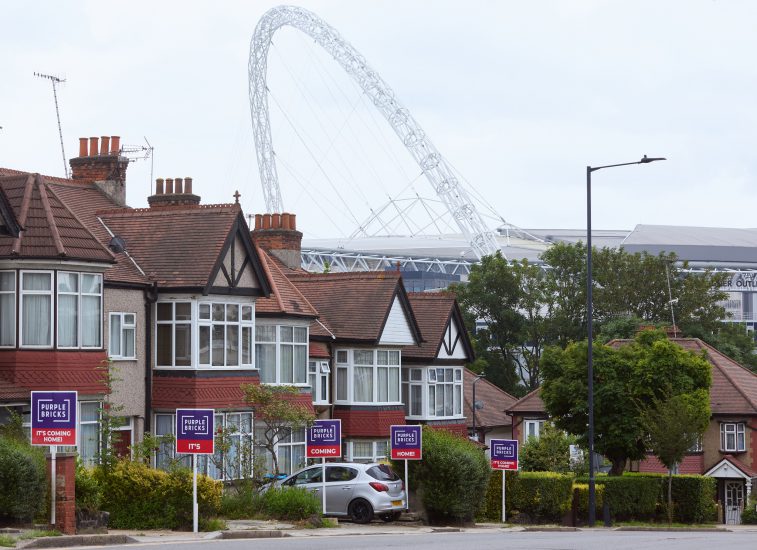 Mr. DeGusta is very much on board with the Purplebricks signs stunt, saying: "Everyone is so excited about England bringing it home and it's especially exciting for us being so close to Wembley. We'll be cheering – along with the whole street on Sunday – 'it's coming home.'"
Ben Carter, CMO Purplebricks said: "We wanted to show our support for Raheem and the rest of the Three Lions. "We are confident they can end the nations' 55 years of hurt against Italy on Sunday and bring it home. Come on England!"