Environmental Crisis – addressing the elephant in the…park
By Bela Pitamber on Wednesday, June 23, 2021
In attempts to draw attention to the ongoing environmental crisis, life-sized wooden elephants are roaming across the streets of London.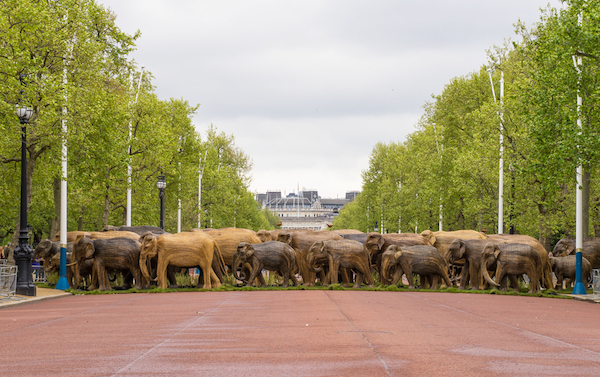 From St James' Park to Berkley Square, and with plans to expand to the rest of the world, these sculptures aim to champion how humans can live both peacefully and cohesively alongside humans.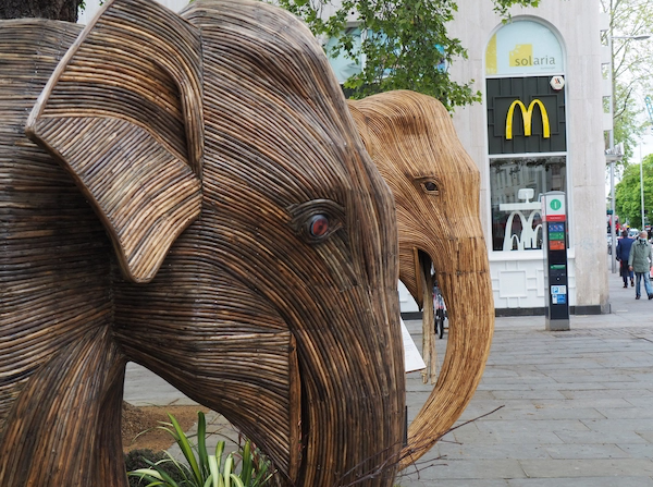 This visual demonstration is part of the on-going partnership between two non-profit organisations 'CoExistence' and 'Elephant Family'. Their mission: to raise funds to support grassroot organizations in India, that will help create technology and infrastructure that allows humans and animals to live harmoniously.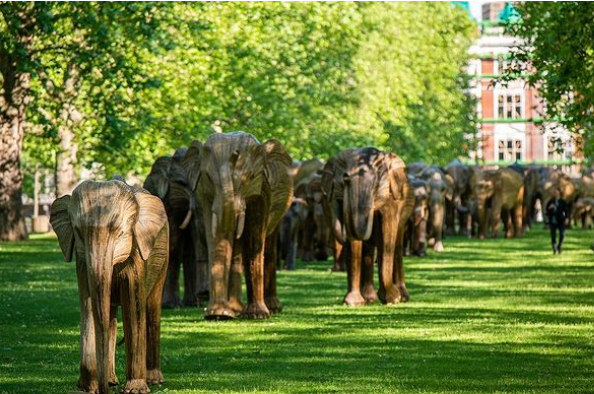 An additional herd of thirty-seven endangered and extinct birds will join the elephants in Green Park on July the 6th. These birds are part a collaboration with the UK organization, WildEast, who are dedicated on discovering new methods of sustainable farming.
Anyone is free to support the cause by adopting one of the elephants. There are also souvenir goods available in its shop. For more information, follow the elephants on Instagram here.