8 Black boys write to their older selves detailing the world they want to see
By Laura Kirkpatrick on Thursday, May 27, 2021
One year on from the murder of George Floyd, 8 Black Boys write an open letter to their older selves detailing the world they want to see and what they need to do to create it.
The collection includes letters from and portraits of Black boys in London, designed to put a pen in their hands through a series of workshops co-facilitated by Cephas Williams and Mind in Hammersmith, Fulham, Ealing and Hounslow (HFEH).
These agencies teamed up with Clear Channel to promote a message of hope from these members within the community.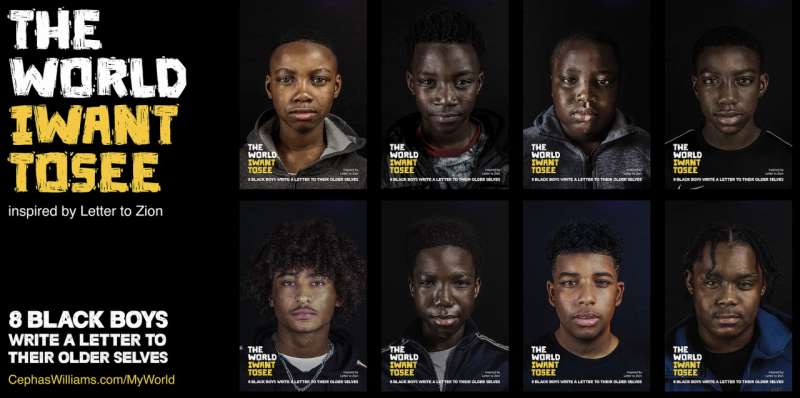 'The World I Want to See' was inspired by 'Letter to Zion', a public letter written by Cephas in 2020 to his son who was born during the George Floyd protests. It expressed his hopes and dreams for his son's future and the letter has since featured on multiple billboards across the county.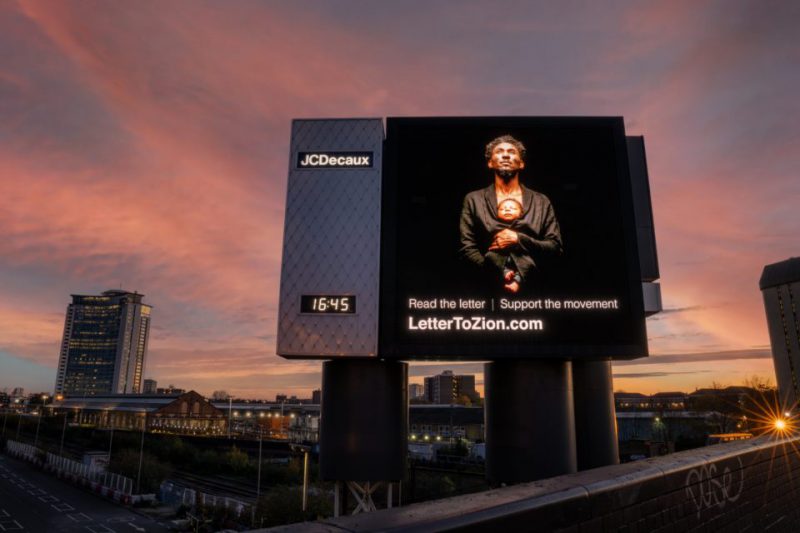 Within these workshops, it was hoped that the boys could explore and process their thoughts and feelings through writing, and delve into what needs to change in the world to make it a better place and who they need to be to make that vision a reality.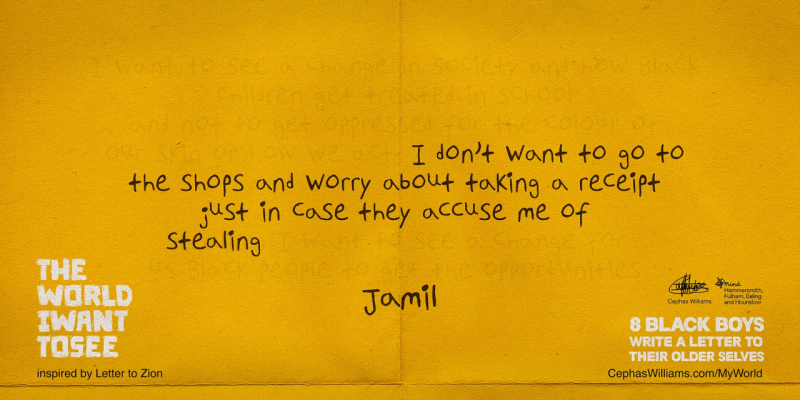 For this series, Cephas Williams photographed 8 Black boys. Each image comes in a sequence of 3; a portrait of the boys with their eyes covered, the boys looking into the camera lens and lastly the letter that each boy wrote.
Clear Channel will be amplifying this creative across their digital Out of Home screens as part of their ongoing partnership with Williams.
HFEH Mind is also creating a toolkit in consultation with the participants. Drawing inspiration from the campaign, the aim is to better equip schools to address racism and support those affected.
Nana Owusu, Head of Youth Services and Clinical Lead for HFEH Mind, said: "It's part of our mission to tackle mental health inequities linked to the impact of racism, and the toolkit is part of this fight for mental health."
To find out more about the toolkit visit hfehmind.org.uk