Why Bombay Sapphire turned the Design Museum into a supermarket
By James Herring on Thursday, April 22, 2021
London Design Museum's shop has been transformed into a pop-up supermarket selling artist-designed foods in partnership with designer Camille Walala.
While museums must remain closed until May 19 essential businesses such as grocery stores are allowed to remain open.
The temporary installation has been developed by gin brand Bombay Sapphire.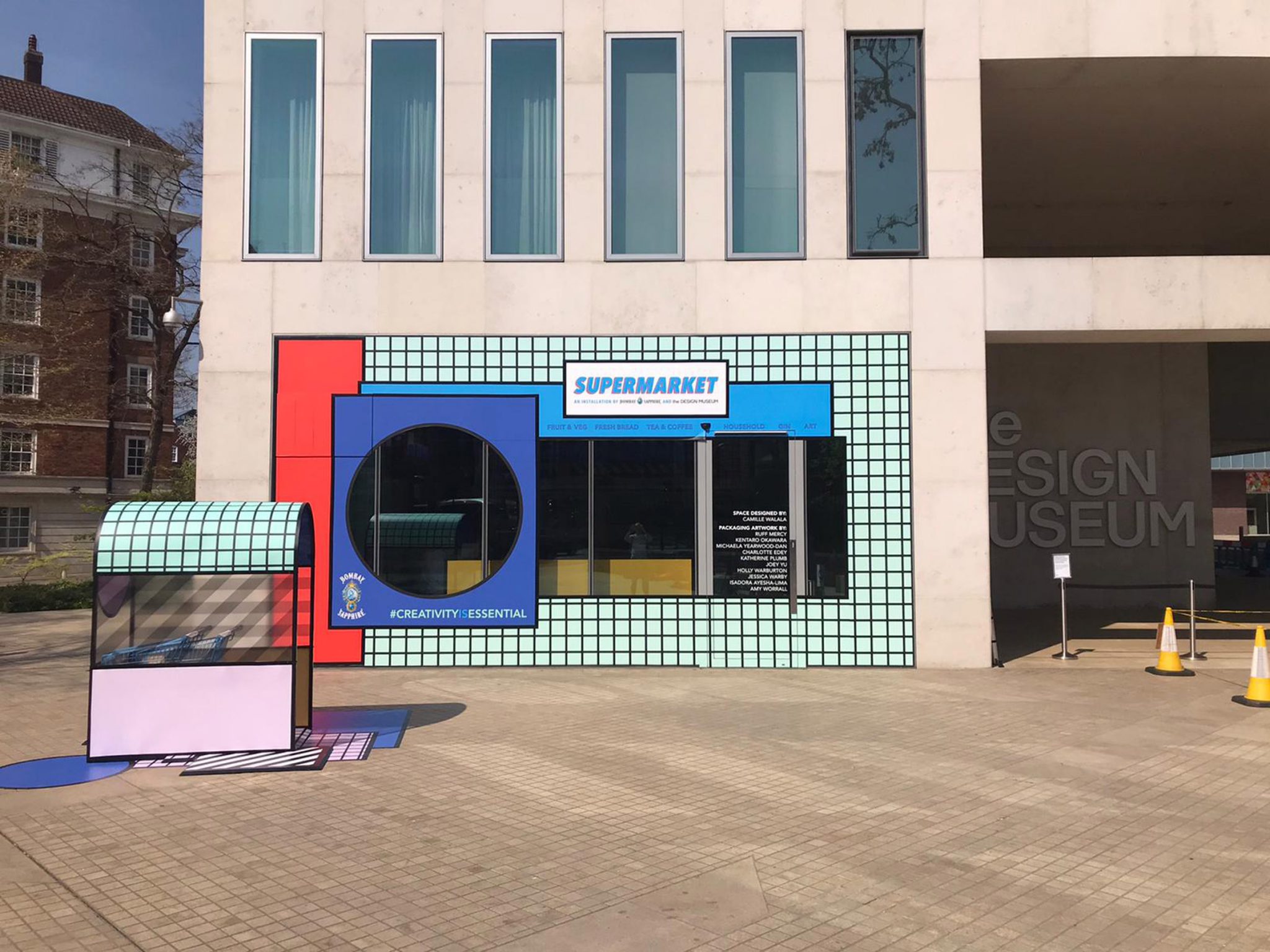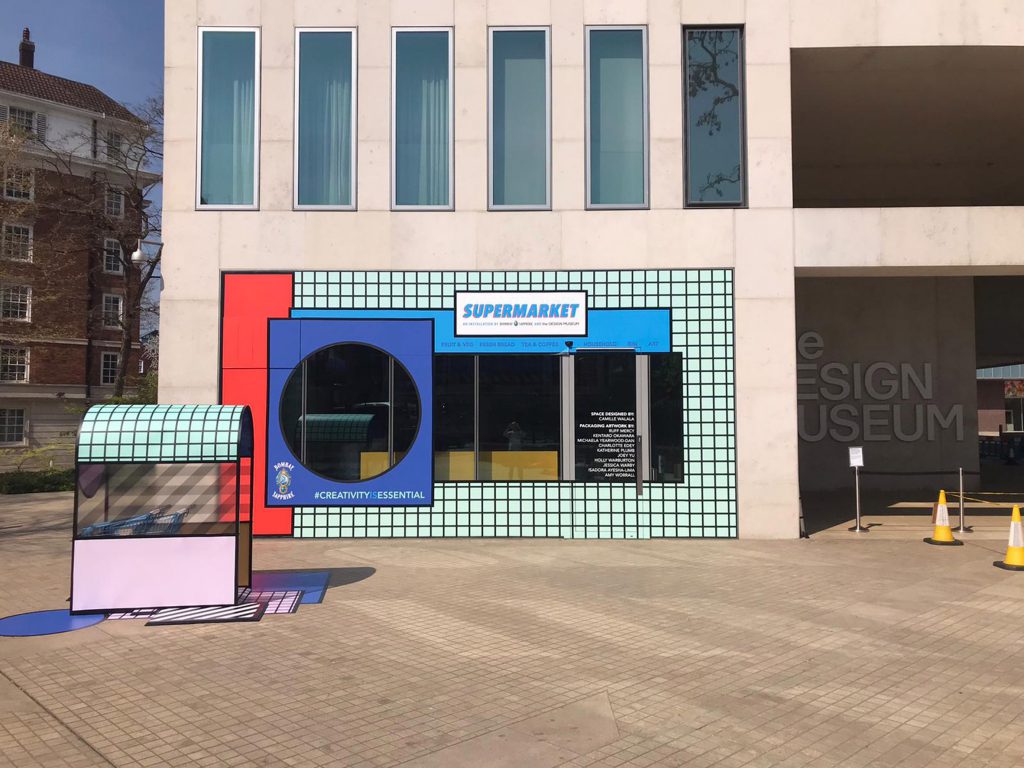 Opening to the public this week the shop at the Design Museum aims to help people "nourish their creativity" as the UK emerges out of a three-month coronavirus lockdown.
Throughout the pandemic, the Design Museum says that it has suffered "a 92% drop in its usual income streams".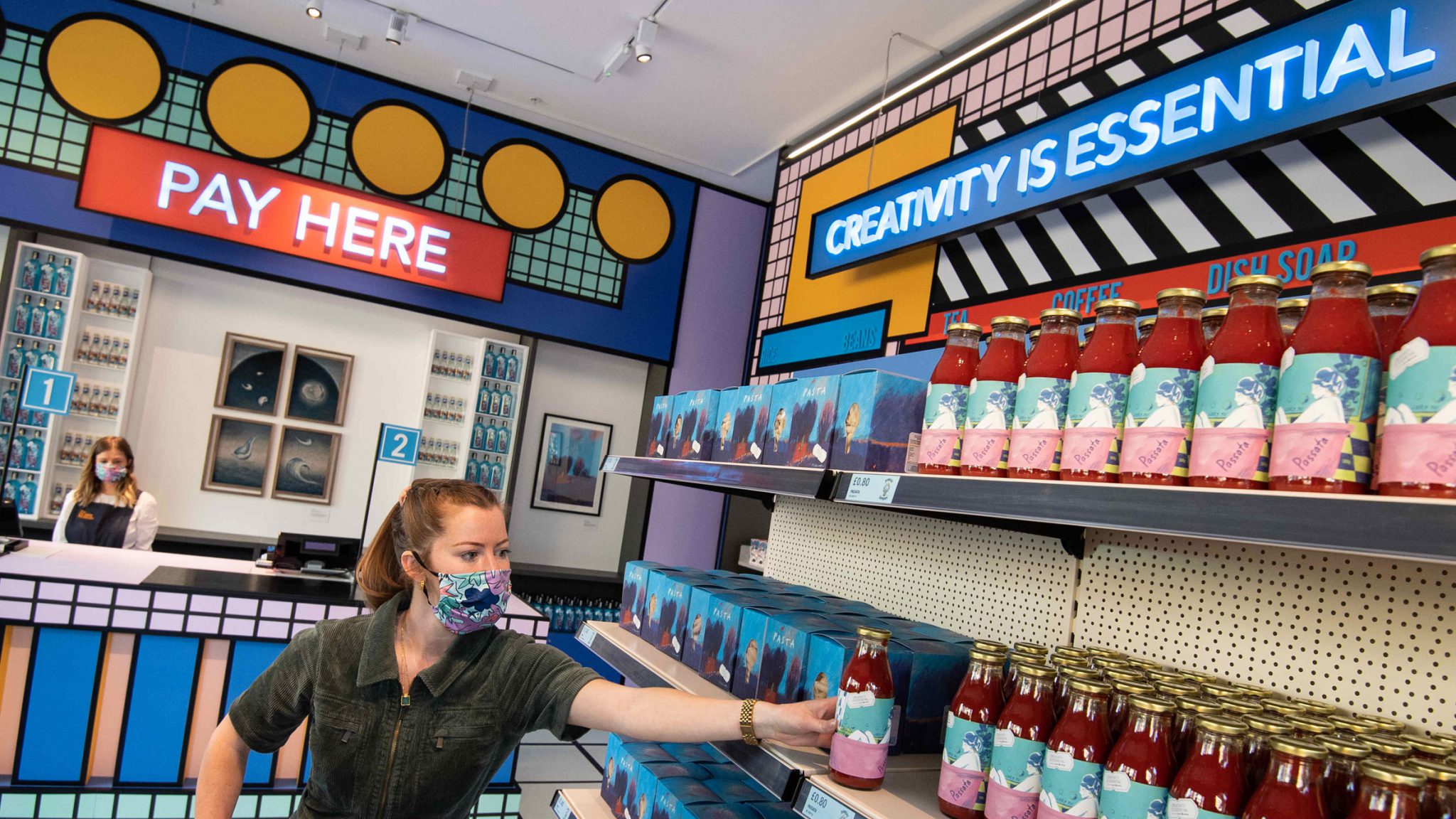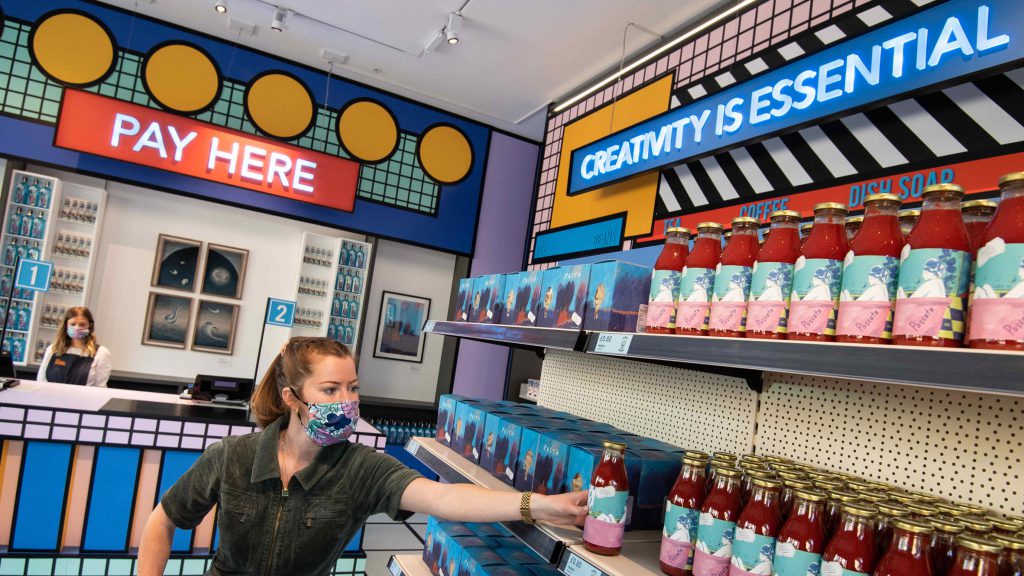 The store, which has a tagline of 'Creativity is Essential', is a way for people to purchase limited edition works of art while doing their weekly shop.
According to the museum, the packaging provided a blank canvas for the group to bring their "own distinctive style to the project".
The products all feature blue shades as a nod to Bombay Sapphire's bottles.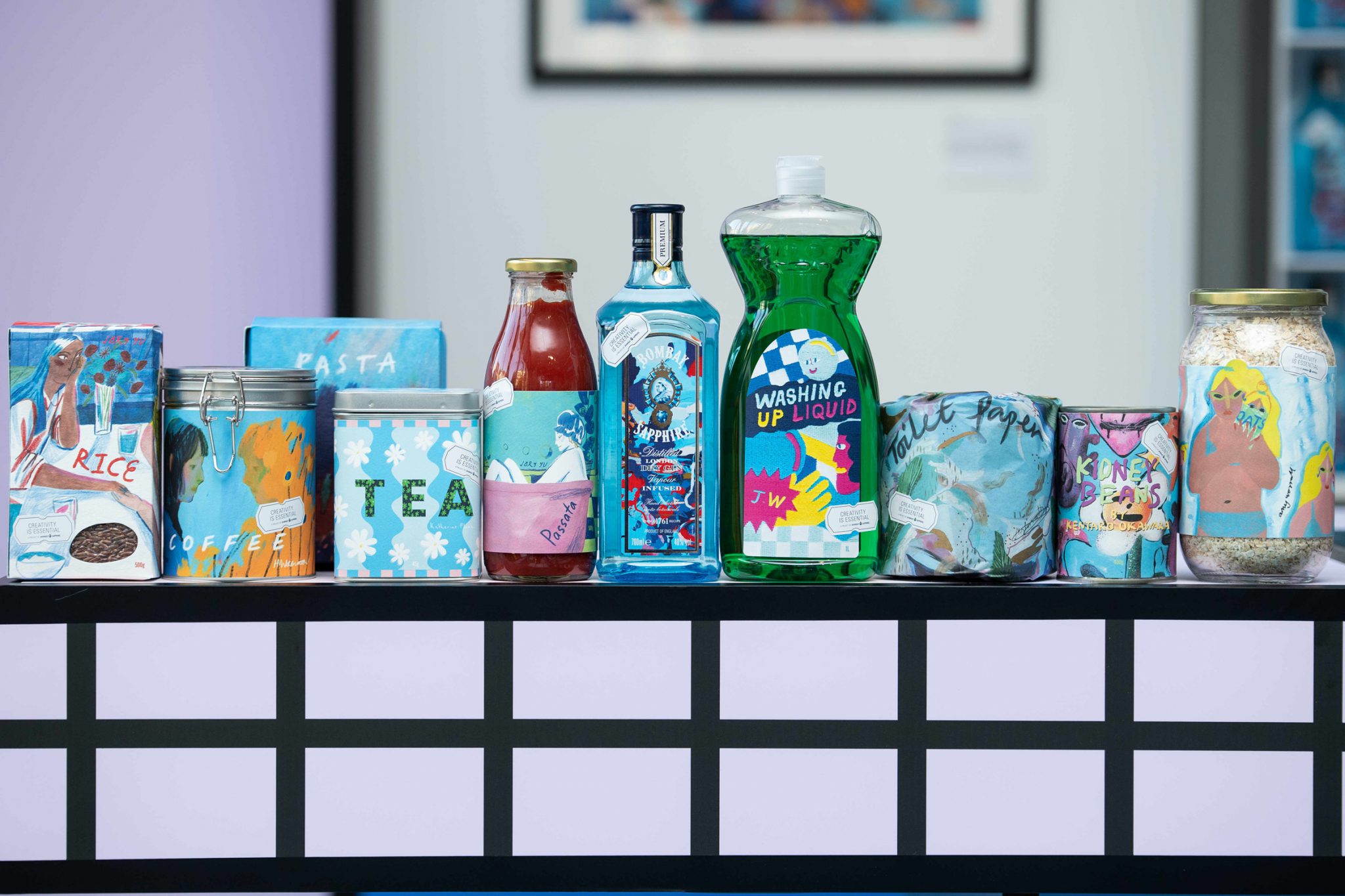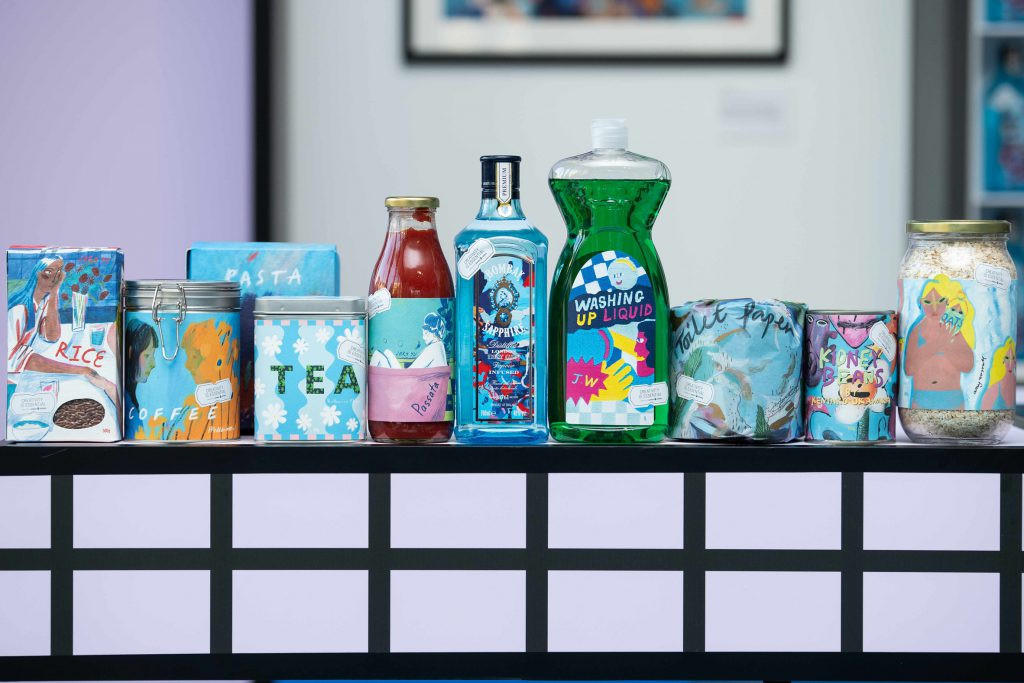 The essential range from porridge oats to toilet roll as well as gin, of course.
The toilet roll costs 50p while a porridge oat jar costs £1.10.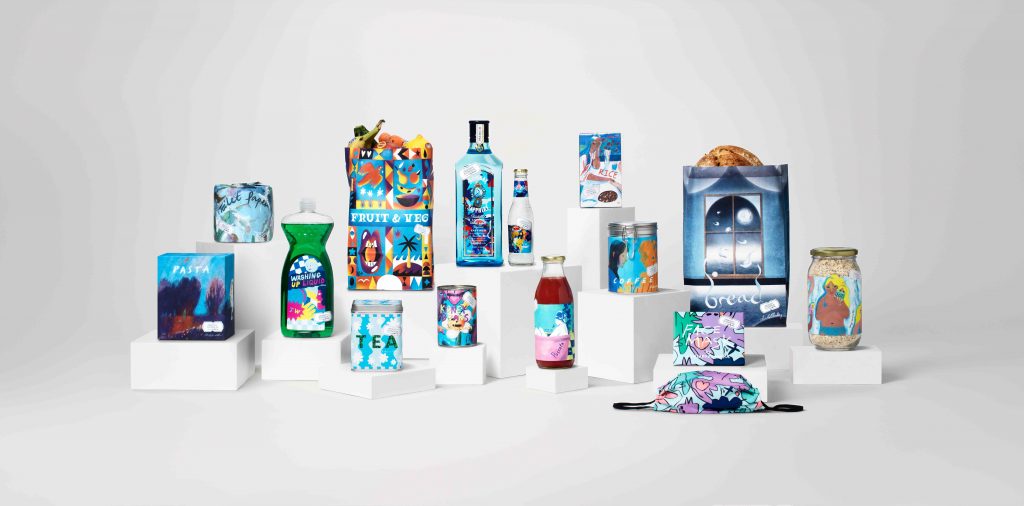 Design Museum director and chief executive Tim Marlow says; "This installation is an opportunity to rethink about what we buy, who profits and what we consider to be essential."
Packaging has been designed by ten emerging illustrators, artists and animators including Charlotte Edey, Kentaro Okawara and Joey Yu.
Proceeds from the sale of the 'Supermarket' items will go to the Design Museum's new Emerging Designer Access Fund, a pay-it-forward scheme that gives free Design Museum tickets to up-and-coming artists and designers.
The installation is on view at London's Design Museum through April 25.
Agency: AMV BBDO
Images: PA + Design Museum