Sir Elton John and Sir Michael Caine star in new NHS advert – assuring others that getting the Covid-19 vaccine is safe and pain-free
By Joe Colquhoun on Wednesday, February 10, 2021
The ad was released soon after the NHS called for anyone over the age of 70 (that were yet to be vaccinated) to come forward and receive their jab. Starring national treasures Sir Elton John and Sir Michael Caine the clip shows the pair appearing to audition for a part in an advert promoting the vaccine.
In the video Sir Elton, 73, said: "The more people in society that get vaccinated, the more chance there is of eradicating the national Covid pandemic. It is really important to know that the vaccines have all been through and met the necessary safety and quality standards."
After being given the injection, Sir Elton then references his 1983 hit I'm Still Standing by saying: "As you can see, I'm still standing, yeah, yeah, yeah."
Unfortunately, it seems, he did not get the job stating that "At this short notice you won't find anyone bigger."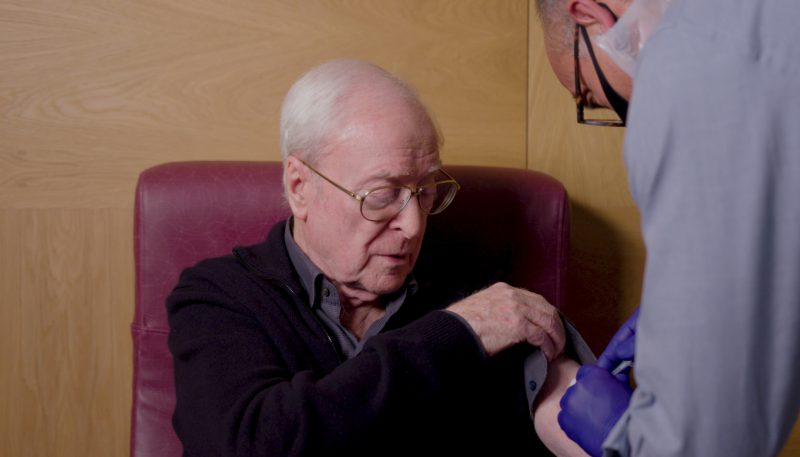 Enter Michael Caine, who reassures viewers that "it didn't hurt" before saying: "Not many people know that."
The campaign co-ordinator Professor Lord Ara Darzi said that both celebs were chosen as 'trusted faces' who are 'loved' by the public. Additionally stating that he wanted the video to be 'humorous and engaging' hoping people who are sceptical about the vaccine will change their minds.