Now TV creates a 161 KG cocaine map to launch new drug-trafficking drama ZeroZeroZero  
By Joe Colquhoun on Wednesday, February 10, 2021
To mark the launch of the new drug trafficking series ZeroZeroZero, Now TV and artist Nathan Wyburn have created a giant map of the world containing differently sized piles of flour to represent cocaine consumption across four major cities in Europe.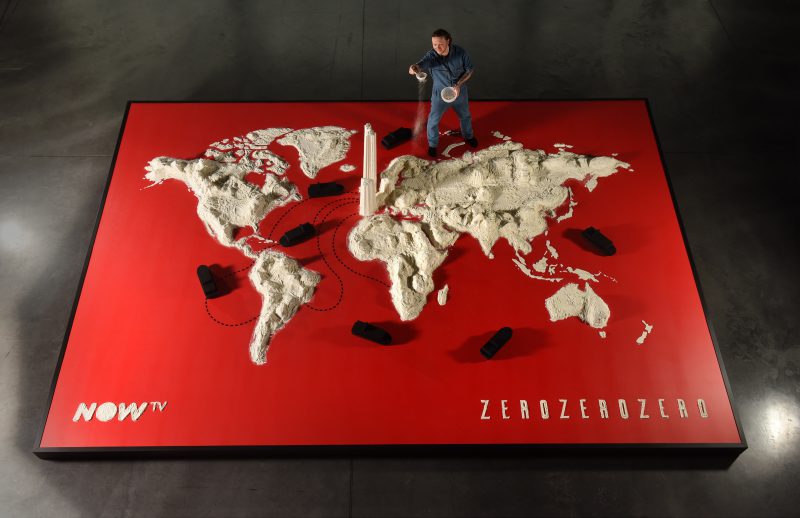 The artwork is inspired by the original book's tagline "Look at cocaine and all you see is powder. Look through cocaine and you see the world", written by Roberto Saviano. Immeditaley, viewers will notice that the tallest peak of flour is found on top of London, with upwards of 161kg of cocaine being consumed in a single week – that's the equivalent to £6,400,000 in street value.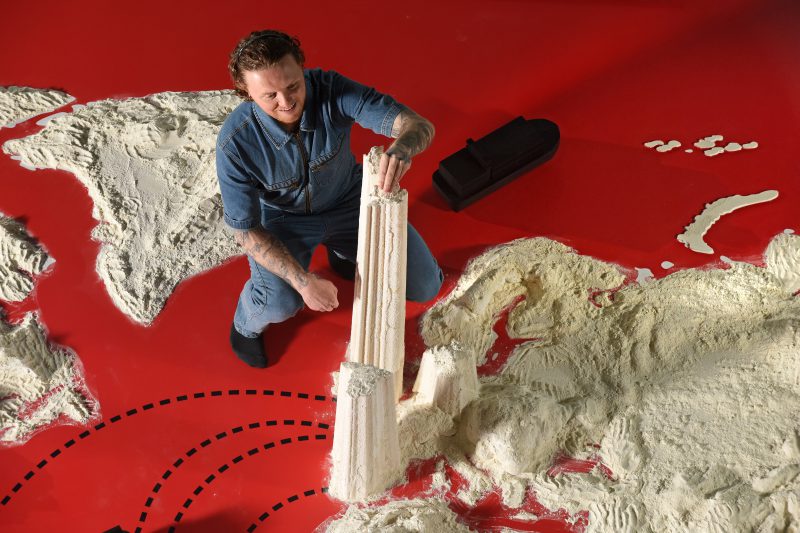 The work was installed in Greenwich and took over a week to create. The piece acts as a sobering reminder of just how high the consumption rates are in the UK, with the show shining a spotlight on the buyers, sellers, and brokers who help drive the underground world of international drug trafficking.
Artist Nathan Wyburn added: "I've worked with all manner of unique ideas and mediums over the years. This intricate piece for NOW TV has been incredibly interesting to design but it's also harrowing to see such shocking statistics piled high in flour form."
ZeroZeroZero is available on streaming service NOW TV and Sky Atlantic from 4th February.
Agency: Fever