Samsung launch laundry-inspired fragrance to promote washing machine.
By Staff on Thursday, October 8, 2020
A new perfume which aims to capture the very essence of fresh laundry has been launched with a series of witty ads starring record Olympic gold medal winner Max Whitlock.
The British athlete stars in a new washing machine campaign from Samsung that gently mocks traditional perfume ads and showcases his impressive pommel horse moves on top of the machine as he promotes the new perfume.
The integrated campaign was devised and delivered by creative PR agency Taylor Herring.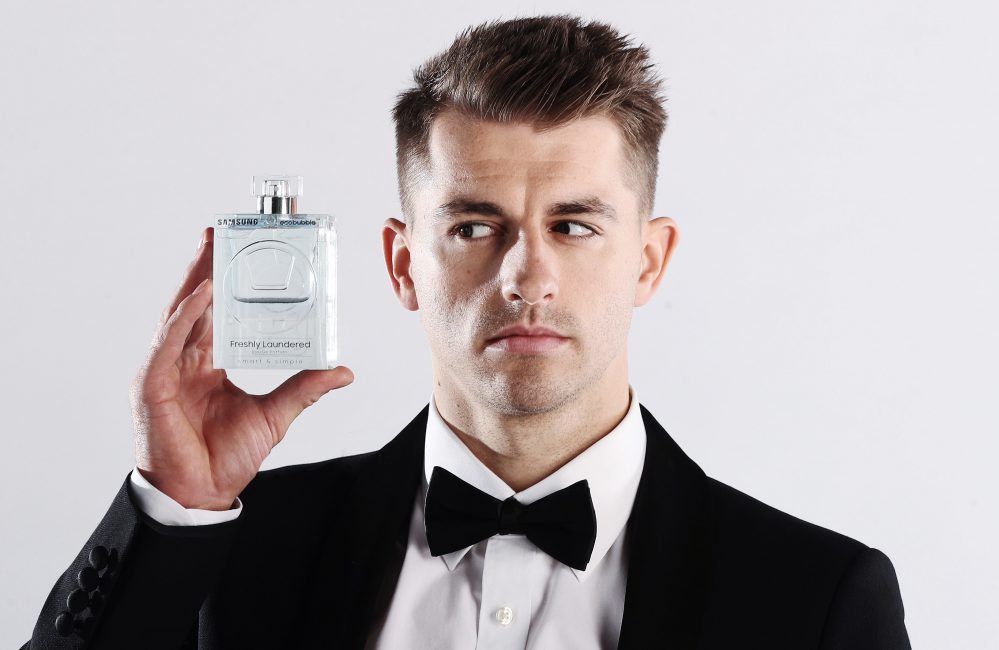 The unisex fragrance 'Freshly Laundered – Eco Edition'  has been specially created to mark the launch of Samsung's new ecobubbleTM washing machine.
The bottle is an exact replica of the eco-friendly laundry range and will be available free to the first purchasers of the new ecobubbleTM washing machine from the brand's flagship London space, Samsung KX*.
The launch video pays homage to Brad Pitt's infamous commercials for Chanel No.5 – with our greatest young Olympian in philosophical and moody mode as he ponders the mysteries of life and laundry.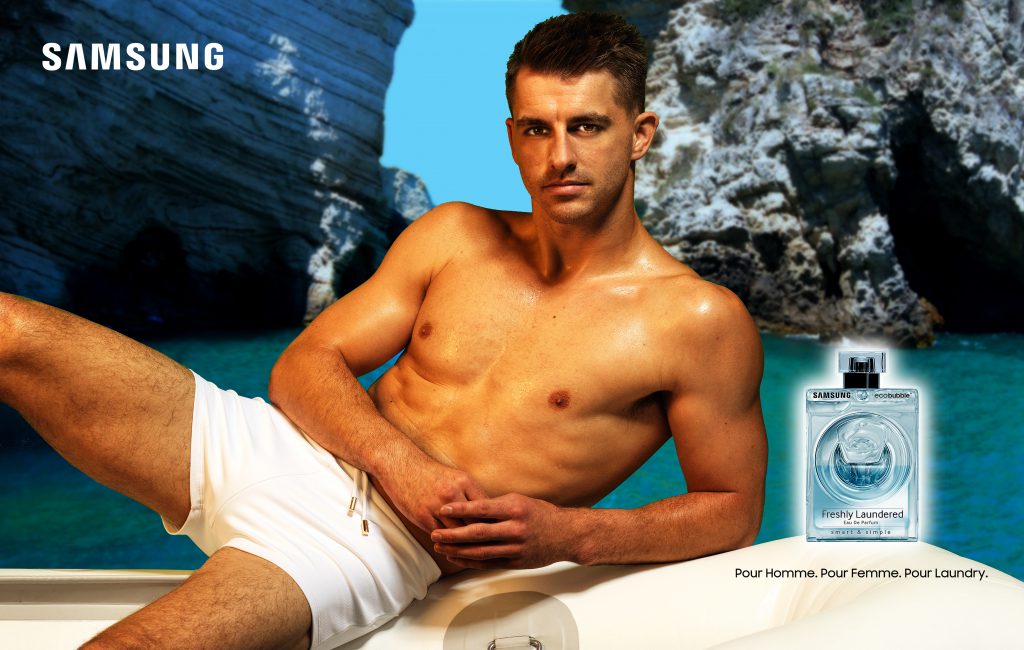 The Team GB Olympian sends up some of the industry's clichés by seductively running his hand over the edge of a washing machine and spraying himself with perfume before sniffing a Union Jack flag.
The 'Freshly Laundered – Eco Edition'  scent comes in a unique glass bottle, which is a miniaturised version of the ecobubbleTM washing machine. The newest ecobubbleTM is Samsung's most eco-friendly model yet, bringing together some of its most powerful technologies to cut down on wash times and energy consumption.
Expert perfumer Sarah McCartney created the scent to perfectly capture the smell of fresh laundry following research which revealed that Brits rate the smell of clean clothes as their favourite scent. The final fragrance contains four musks which evoke the smell of a fresh garden and fresh water, paired with aromas of lily of the valley.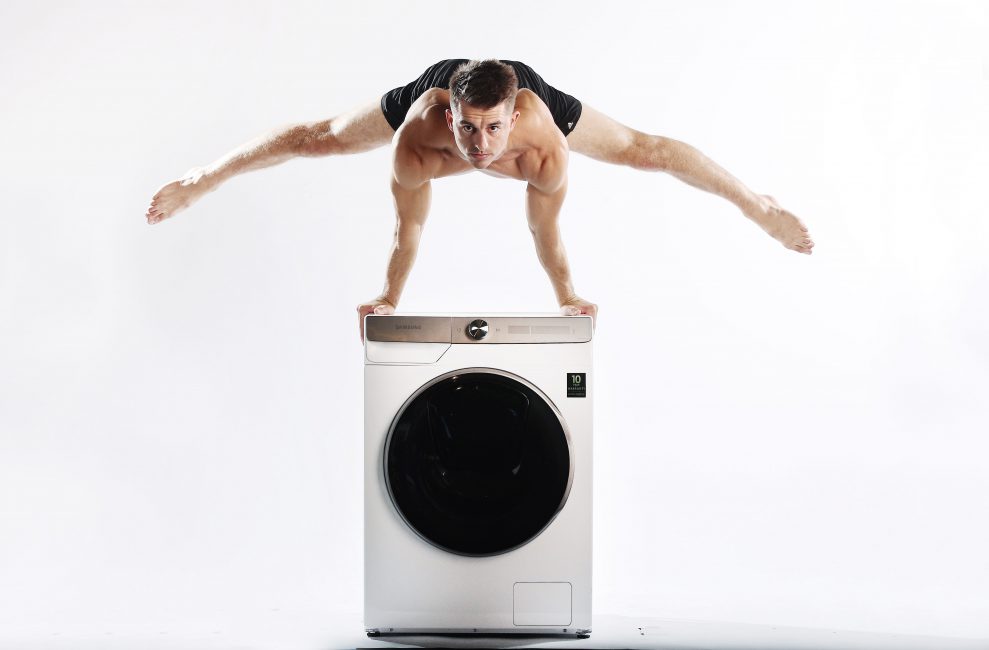 Ruth Story, Head of Marketing Digital Appliances at Samsung Electronics UK Ltd said: "The UK has officially spoken; our favourite smell is fresh and clean laundry and we're thrilled to be celebrating the launch of the Samsung ecobubbleTM with our very own bespoke perfume. The Samsung ecobubbleTM washing machine has been designed to incorporate some our most advanced technology which will help us all wash more economically whilst still getting a great wash performance."
 The new 'Freshly Laundered – Eco Edition' fragrance is available to customers who purchase a new ecobubbleTM washing machine from Samsung's flagship experience space Samsung KX in Coal Drops Yard, King's Cross*.
A select number of bottles of the new scent will also be made available to win via Samsung's social channels.
Head over to @SamsungUK to find out more.