Samsung gives 300-year-old property incredible tech makeover for Halloween
By Staff on Tuesday, October 27, 2020
Samsung has transformed a 300-year-old property, which dates back to the eighteenth century, into the spookiest house in the village with a modern technological Halloween makeover.
The smart display, created by Taylor Herring, was achieved through a combination of the connective power of Samsung SmartThings technology, state-of-the-art projection mapping and live action performances – giving local residents a show they'll never forget.
A team of engineers spent two days rigging the Old Bury house with devices to control the lights, sound, and security cameras which formed part of the show. SmartThings tech was controlled and monitored via the Smart Things app on a Samsung Galaxy S20 and QLED TV and used to adjust and trigger the lighting, fog, music and sound effects.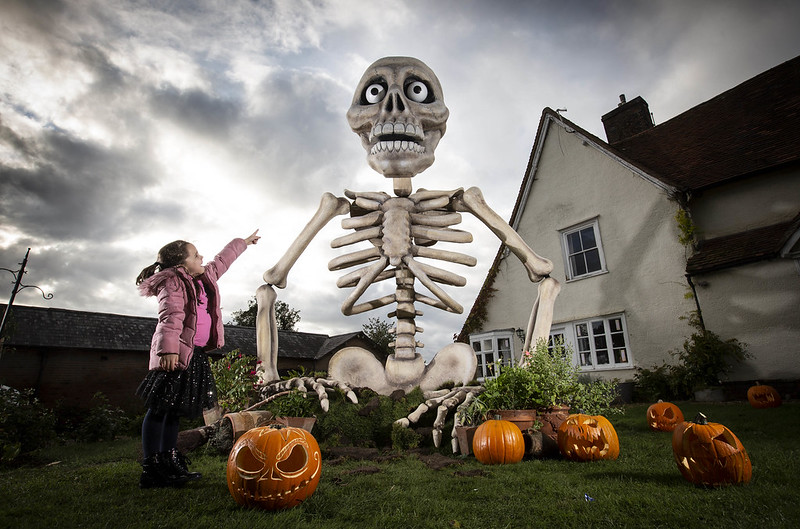 The show featured leading Scottish SFX make-up artist and influencer Ellie Hand-McCready, who created a bespoke look which was digitally incorporated into the display also a live performance from dance troupe Empire, who reached the semi-finals of Series 11 of Britain's Got Talent, dressed in UV skeleton jumpsuits.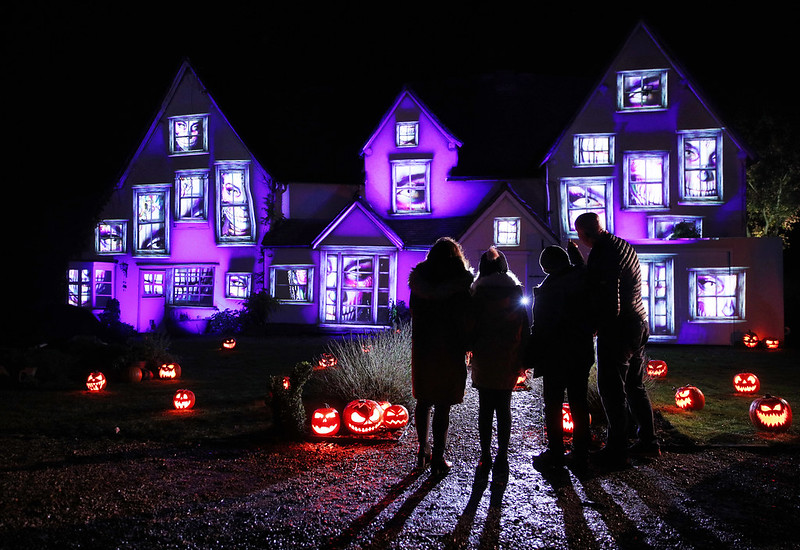 The Halloween light show was designed to inspire children and adults who may not be able to celebrate Halloween in the usual way this year due to COVID.
Research commissioned by Samsung revealed that 63% of Brits plan to celebrate Halloween at home this year with seven in ten adults planning creative, Covid-compliant virtual celebrations via Zoom. Three-quarters (74%) of British parents surveyed said they are planning on going all out at home this year to keep their children happy.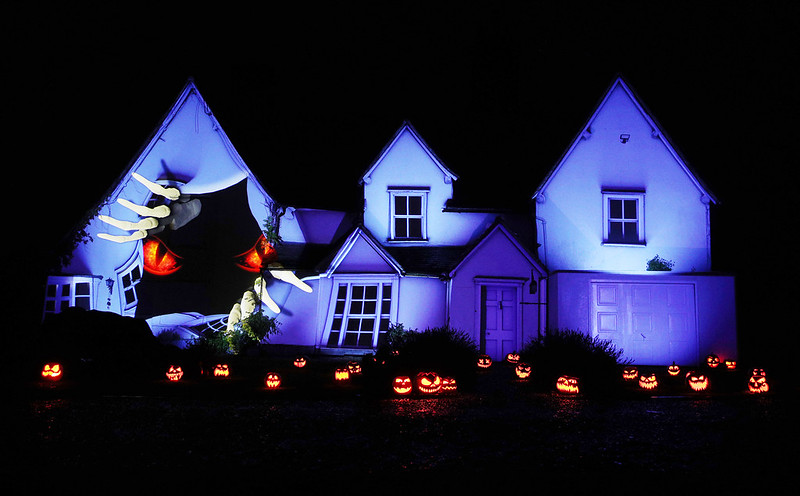 Samsung has also created a series of mini masterclasses to give further inspiration with a video showing how to upgrade Brit's Halloween at home experience using smart technology and two time-lapse make up tutorials to recreate the looks Ellie Hand-McCready designed for the campaign.
Kyle Brown, Head of Connected Living Solutions, Samsung UK said: "We wanted to showcase how SmartThings technology works in a fun and interactive way. The Halloween House display demonstrates the simple capabilities on a mass scale and the how to guides simplifies further how people can replicate this at home.
"SmartThings allows you to control the tech in your home with a touch of a button and is compatible with a wide range of connected devices. Check out our video guides on how to use SmartThings to get your home Halloween ready, from lighting up pumpkins to activating smoke machines and keeping an eye out for trick or treaters."
Agency: Taylor Herring