The Missing People Zoom Meeting
By Mark Perkins on Thursday, May 21, 2020
While families and individuals are forced into lockdown and separated from loved ones due to the corona virus pandemic, at least most of us have been able to connect and keep in touch thanks to the mass adoption of video conferencing sites such as Zoom.
For some families, the current situation is even more agonising and uncertain if their loved one is one of the 186,000 children and adults that go missing in the UK every year. As new statistics reveal the impact of the coronavirus and self-isolation on people going missing, Missing People has launched a new appeal tapping into the trend.
The Missing People Zoom Meeting released today may look like a typical catch-up meeting between friends or colleagues, however everyone featured in the image is registered as missing and their status is set on mute. It may be that you have met one of the people currently silent on this call and can provide information on their whereabouts www.missingpeople.org.uk/conferencecall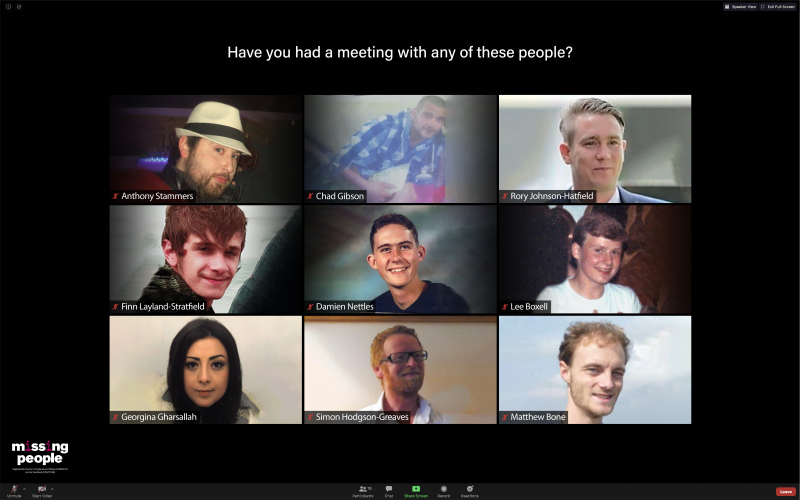 Their images have been provided with the permission of family members in the hope that someone, somewhere may recognise a face or have information on that person's whereabouts. Since lockdown standard ways to publicise a missing person have been hampered, so the charity is turning to social media and new initiatives like this to drive public to its website.
The charity has launched an Urgent Appeal and you can donate here.
Creative agency: W