Twitter's Valentines Day campaign celebrates relatable dating tweets
By James Herring on Tuesday, February 11, 2020
Twitter is celebrating Valentine's Day by reproducing witty and relatable tweets about dating and relationships on poster sites in the U.S and here in the UK.
The social network is taking over billboards and subway ads in New York San Francisco.
Chosen tweets include ' Gonna date myself in 2020' and 'my husband said we have too much cheese in the fridge and now I'm looking for a new husband.'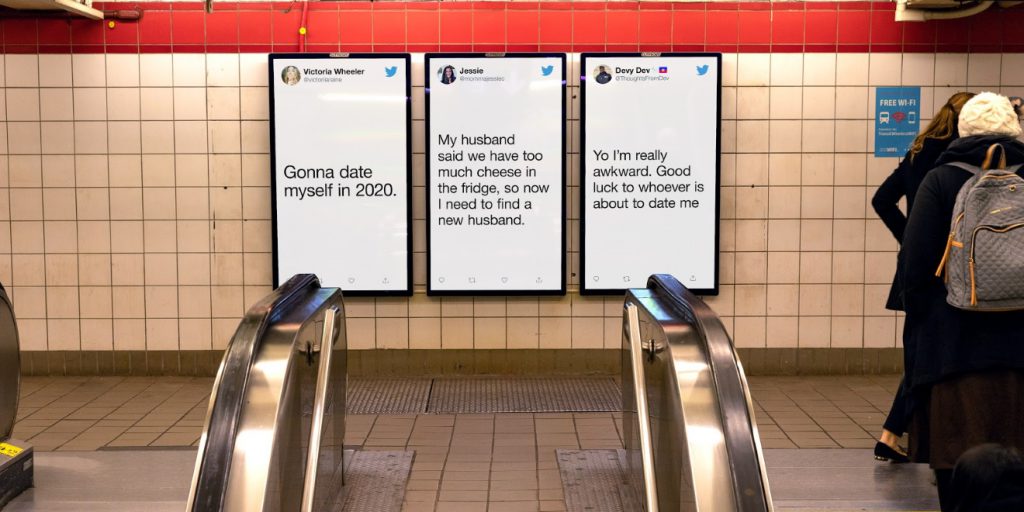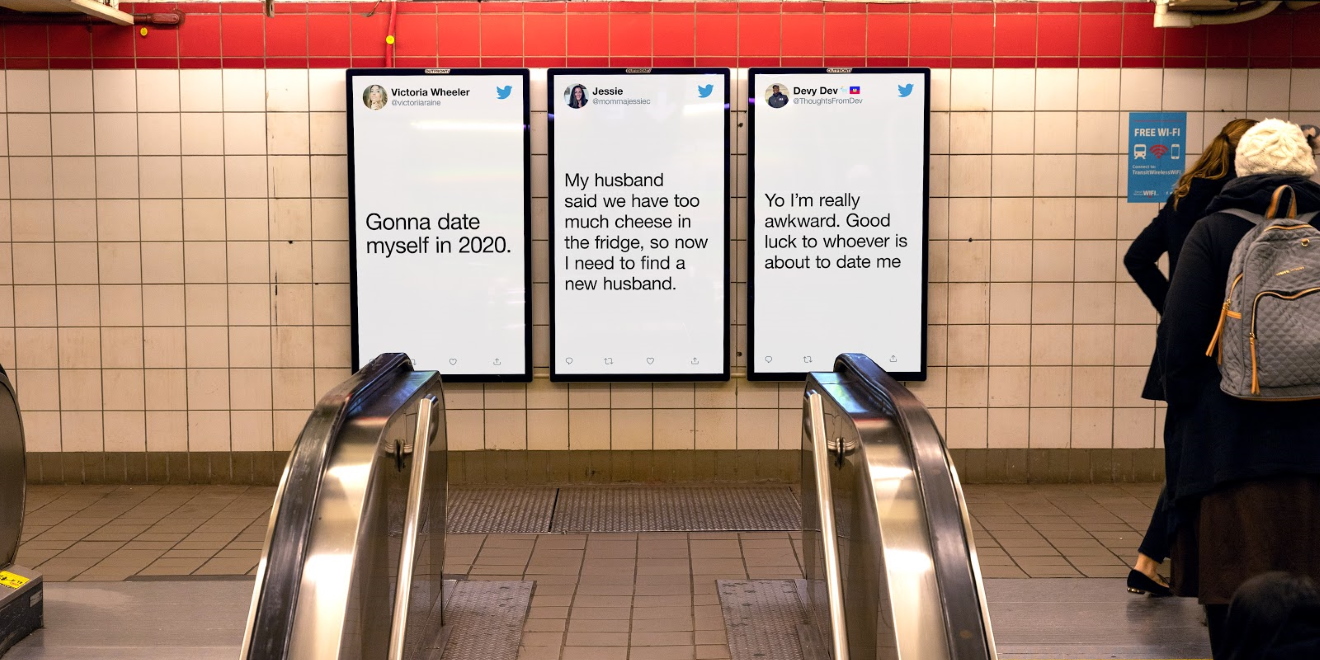 In London the out-of-home campaign will be activated at a variety of tube stations including Oxford Street and Piccadilly Circus.
One tweet reads: 'My worst date will always be the one where I paid for the cinema ticket and snacks and my date reached out for the change from the cashier and put in his pocket'.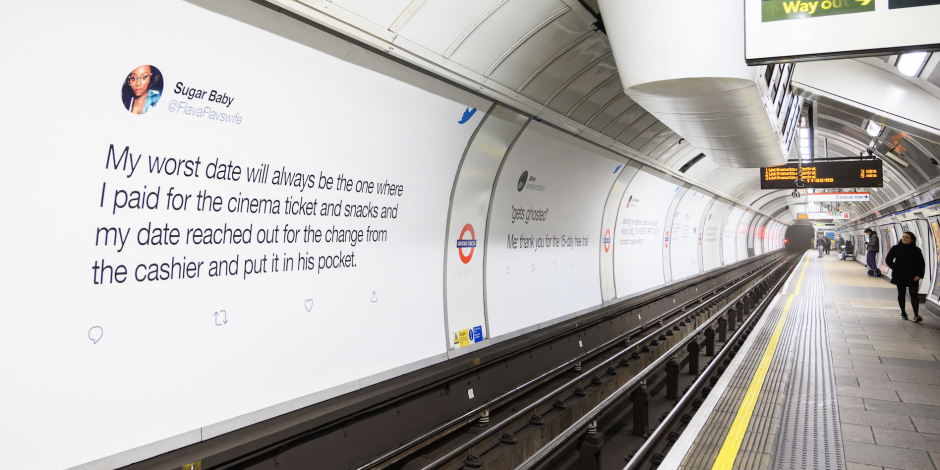 David Wilding, director of planning at Twitter UK said."The most hilarious, honest and real accounts of dating aren't those found in magazines, romcoms or on the apps, but within the Dating Twitter conversation."