Thrash metal icons 'Slayer' create the first record you can play in hell
By Leah Moir on Tuesday, January 28, 2020
Icons of thrash metal music, 'Slayer' have released the world's first fire-resistant record to mark the launch of their final live album and farewell tour.
The packaging of the record consists of a cardboard case which comprises a black inner sleeve. This sleeve contains the HELL-P and is completely sealed…the only way you can play the record is to burn your way through the sleeve.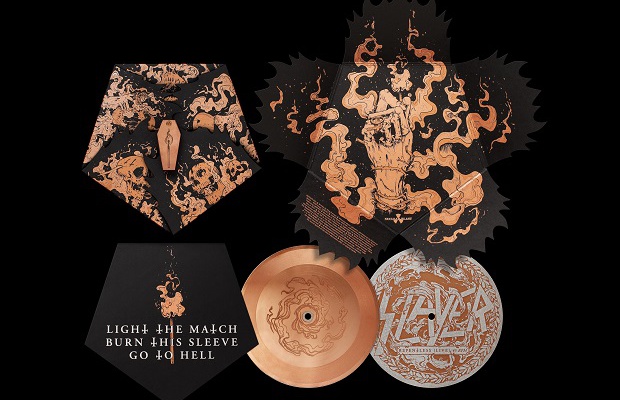 It's the first record you can play in hell, as each of the 6.66-inch records are made from stainless steel and metallic copper, withstanding up to 1,000 degrees Celsius, making it the ultimate record for the fiery flames of hell.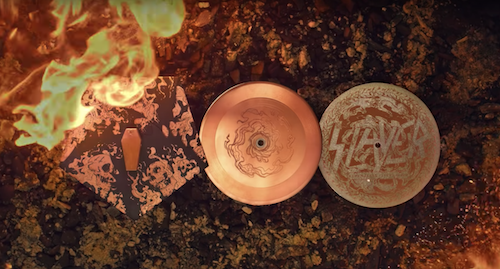 The HELL-P record contains The Repentless Killogy, the title track of Slayer's latest album and the opening song of their Final World Tour set-list.
Bettina Dorn, senior director brand partnership & licensing, Warner Music Central Europe, commented, "Slayer has shaped thrash metal like no other band in the last decades and together with Nuclear Blast Records we are very proud of their latest work, which thanks to Kolle Rebbe could now be heard in hell."