Football Stars Stand Together for Holocaust Memorial Day
By Joe Colquhoun on Wednesday, January 29, 2020
Leading football players and managers have taken part in 'Stand Together' an anti-racism film, written and directed by Malcolm Green and cut by Chris Wilson, to marks the 75th anniversary of the liberation of Auschwitz, the Nazi death camp in German-occupied Poland.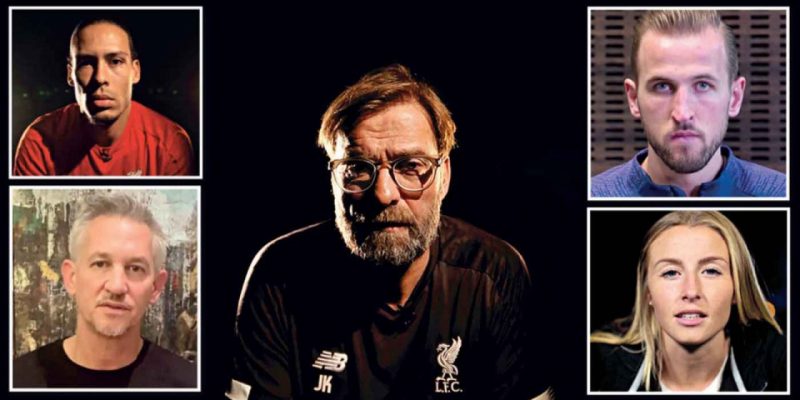 The two-minute video was made in partnership with 14 Premier League and Championship clubs and features stars including, England men's captain, Harry Kane, Steph Houghton, the England women's captain, Chelsea manager Frank Lampard, Jürgen Klopp, Liverpool manager, and the Match of the Day presenter Gary Lineker, alongside two dozen others.
'Stand Together' from malcolm green on Vimeo.
In a series of close-ups of footballing legends intercut with harrowing images of the Holocaust, the film warns of the dangers of standing by and saying nothing. A call to arms to stand up and not enable and empower the haters and the racists in all walks of life by our silence. The film is a powerful message to remind us that we must never say nothing. We must always stand up. Together.