Burger King offers top job to Harry and Meghan in cheeky ad
By James Herring on Friday, January 17, 2020
Burger King (Argentina) are offering their crown to Harry and Meghan –  on the presumption that the couple are now job-hunting in their bid to become financially independent.
The poster copy reads,"Dear Dukes, if you are looking for a job, we have a new crown for you."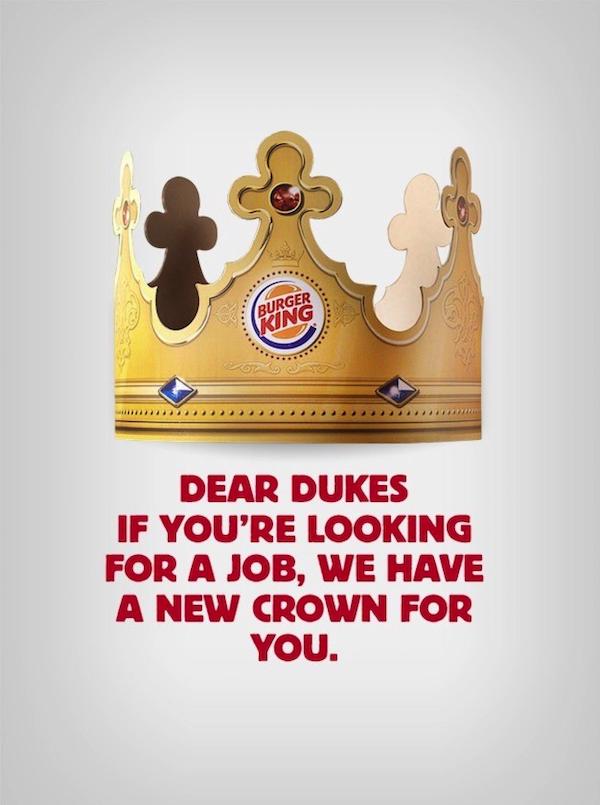 An accompanying letter describes, "We found out that the Prince and Duchess decided to give up their roles in the royal family and will work to become financially independent."
"So, we have a proposition for you: do as thousands of people and take the first steps in the workforce with us. You know the crown will suit you perfectly. Also, after many years living as dukes, it is time for you to start eating like kings."
The chain named the prince to offer him the part-time position.
@ harry, this royal family offers part-time positions

— Burger King (@BurgerKing) January 13, 2020
Read More: Burger King Campaigns