Ben & Jerry's team up with Netflix to launch "Netflix and Chill'd."
By Staff on Friday, January 17, 2020
Ice cream brand Ben & Jerry's has launched a new flavor named "Netflix and Chill'd."
Ben & Jerry's and Netflix have teamed up to produce a new flavor for binge watching your favorite movies and TV shows on Netflix.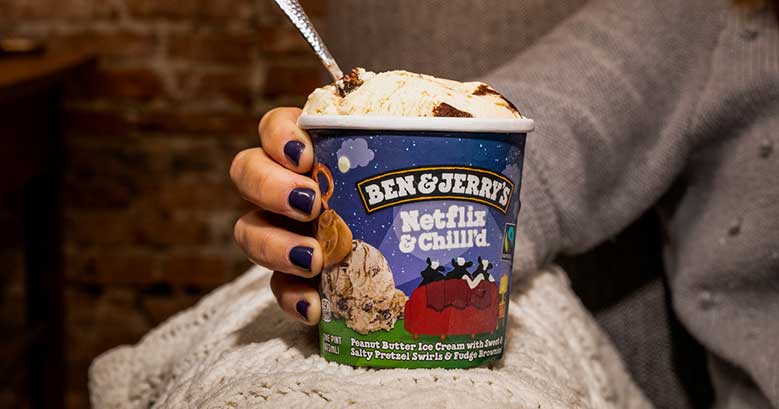 Branded "A Netflix Original Flavor," the new flavor is a peanut butter with pretzel swirls and fudge brownies chunks.
On its website, Ben & Jerry's said: "We are flipping our lids over our newest Netflix pints! We've teamed up with Netflix to churn up something extra special! And just like with Netflix, there's something in this pint for everyone."
The new flavour will launch worldwide in 20 countries.
Matthew McCarthy, CEO of Ben & Jerry's, says: "This is the perfect pairing between Ben & Jerry's and Netflix, to bring more magic to millions of fans (taste buds) across the globe."
Priced at £5.49 and will be available in supermarkets across the country from February.