Samsung KX Celebrates Official Launch With World's First Vertical Stage Gig
By Georgina Vincent on Thursday, September 5, 2019
Samsung have celebrated the grand opening of Samsung KX, their new flagship store in Kings Cross, London with the world's first vertical stage concert.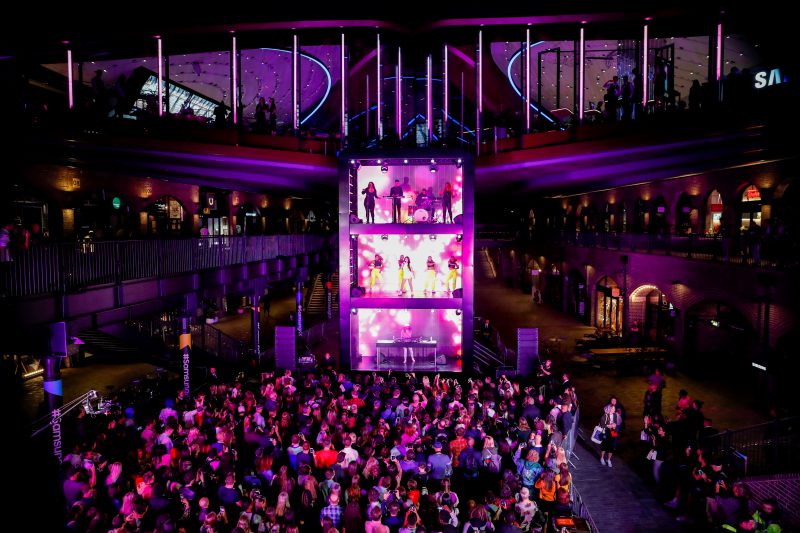 The first-of-its-kind event was created off the back of research revealing how the vast majority of smartphone users are now engaging with their devices vertically. Thus the vertical stage was produced fully optimised for the crowd to capture and share instantly across social media.
The nine metre high, three storey stage allowed all elements of the gig to be seen in a vertical symphony with headline artist Mabel performing with her back up dancers in the elevated middle segment.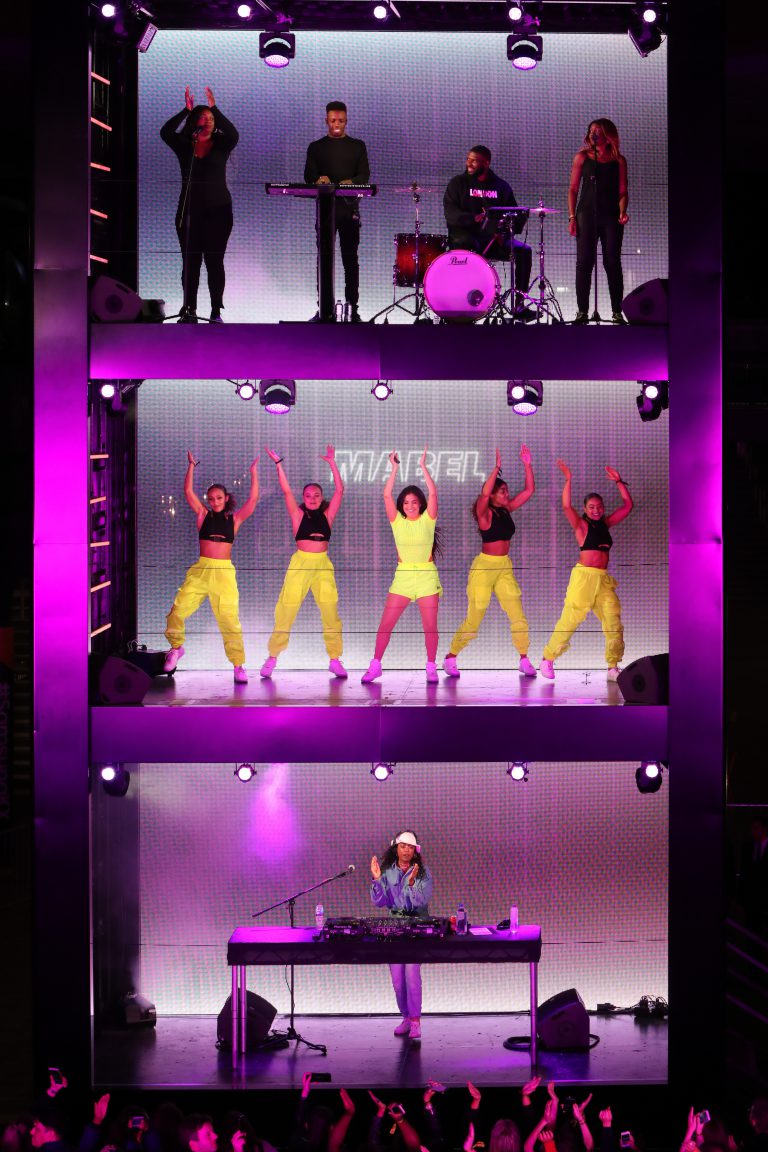 The new 22,000sq ft Samsung KX experience space has been designed to serve as a live example of how we could live in the future; as well as acting as a meeting space for the local public. The vertical gig is just the first of many events set to be held at the venue with more planned in the coming months; each tapping into community passions and Samsung's brand ethos to "do what you can't".
Tanya Weller, Director of Samsung Showcase, KX said: "We are thrilled to deliver a world first music event for our guests at Samsung KX; this experience was designed to give fans the ultimate performance tailored specifically for instant sharing. We pride ourselves on creating innovations that defy barriers and tonight's vertical stage performance alongside a panel of thought leaders showcased how if we work together, we can do just that. We're excited to see how Samsung can integrate into their visions of a better future by providing a destination for the latest in local culture and innovation, powered by Samsung technology."