Norwich cathedral has installed a giant helter skelter to pull in visitors
By James Herring on Tuesday, August 13, 2019
A cathedral has installed a 55ft-tall helter skelter in its nave so that visitors can enjoy a better view of its ornate roof  – reports The Guardian.
The funfair ride, which costs £2 a ride, includes a viewing platform designed to give people a closer look at the cathedral's spectacular roof.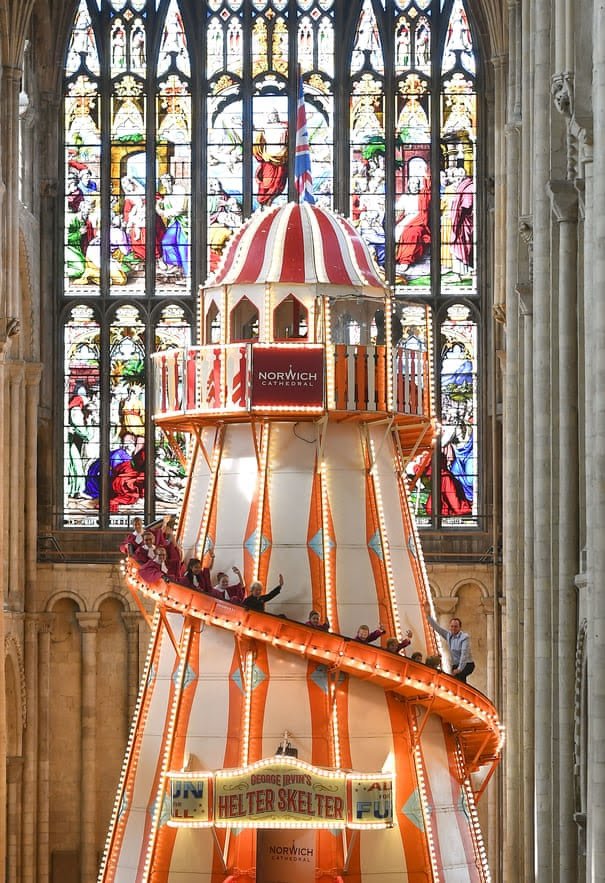 Photograph: Joe Giddens/PA
The Rev Canon Andy Bryant, of Norwich Cathedral, said the idea came to him when he was visiting Rome's Sistine Chapel.
The Rev Bryant said: "We have one of the greatest collections of medieval roof bosses anywhere in northern Europe. The trouble is they are so high up that most people never get a chance to really appreciate them. And so was born the idea, could we get people up higher to these roof bosses and so appreciate that they are exquisite art as they are the most beautiful pieces of stone carving but also the story that's captured within them which is the story of the Bible."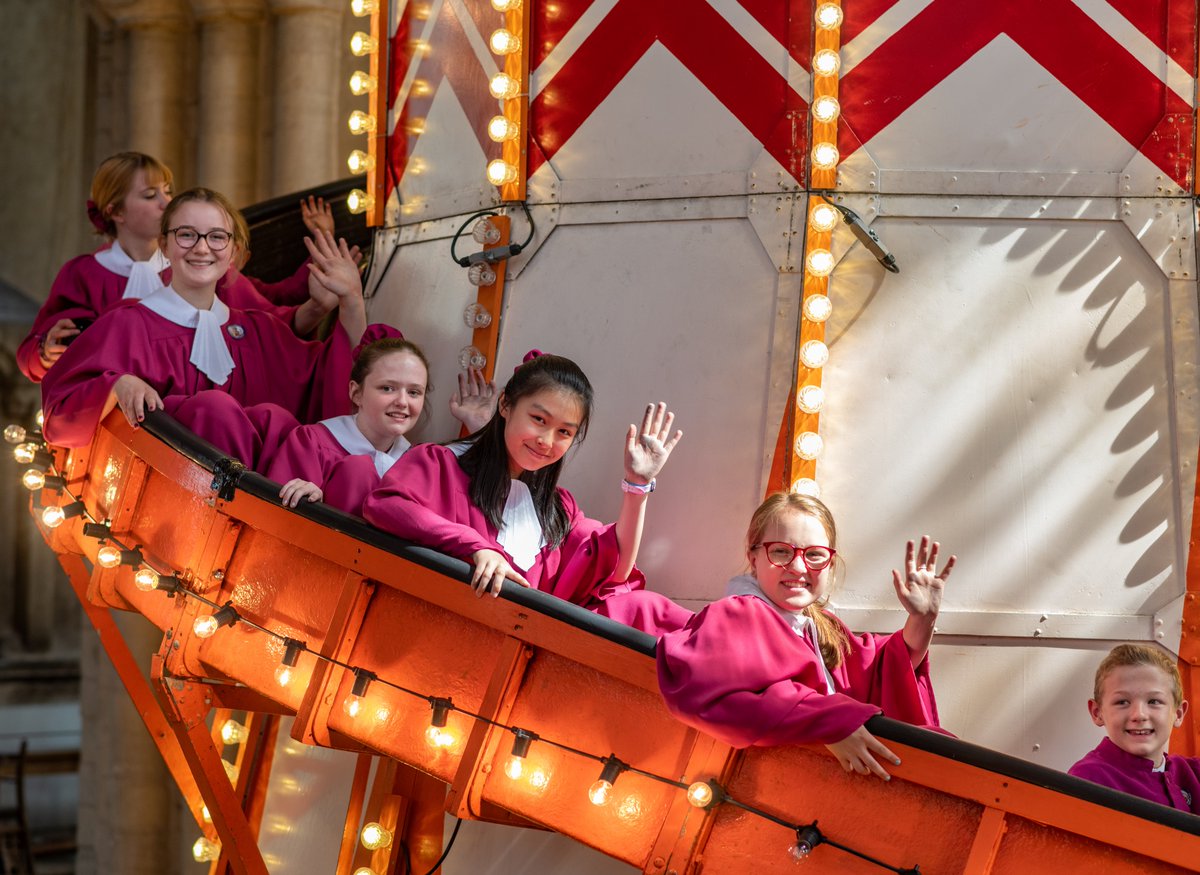 The Rev Bryant told the Guardian he hoped it would attract more visitors; "We all are always looking to broaden the appeal of our cathedrals because some people can feel that cathedrals are slightly exclusive, they're for a particular type of person.
BBC News reported on the story as well as numerous outlets across the UK and internationally.
The 55ft structure has quickly attracted controversy, with the Right Reverend Dr Gavin Ashenden telling the Daily Telegraph "it's treating God like a tourist attraction" and that such entertainment suggests cathedrals have "lost their responsibility to Christ because they are preoccupied with the demands of society".
The helter skelter news comes after Rochester Cathedral in Kent installed a crazy golf course in its nave.
Verdict: Perfect silly season fodder and a surprisingly bold activation. Though, all things considered, not quite as bold as that time a church in Strasbourg staged a screening of The Exorcist to raise money for restoration.