Campaign Of The Week: How German Rail convinced Germans to Staycation
By James Herring on Thursday, August 29, 2019
72% of Germans fly abroad for their holidays. So how to make them consider traveling within Germany using German Rail?
The company used a smart algorithm that matched far-flung pretty locations with local look-alikes.
Then automated video-ads showed users the real-time flight price from their location, compared with local rail fare.
Play the case study video. It's a lovely piece of work.
A side-by-side comparison: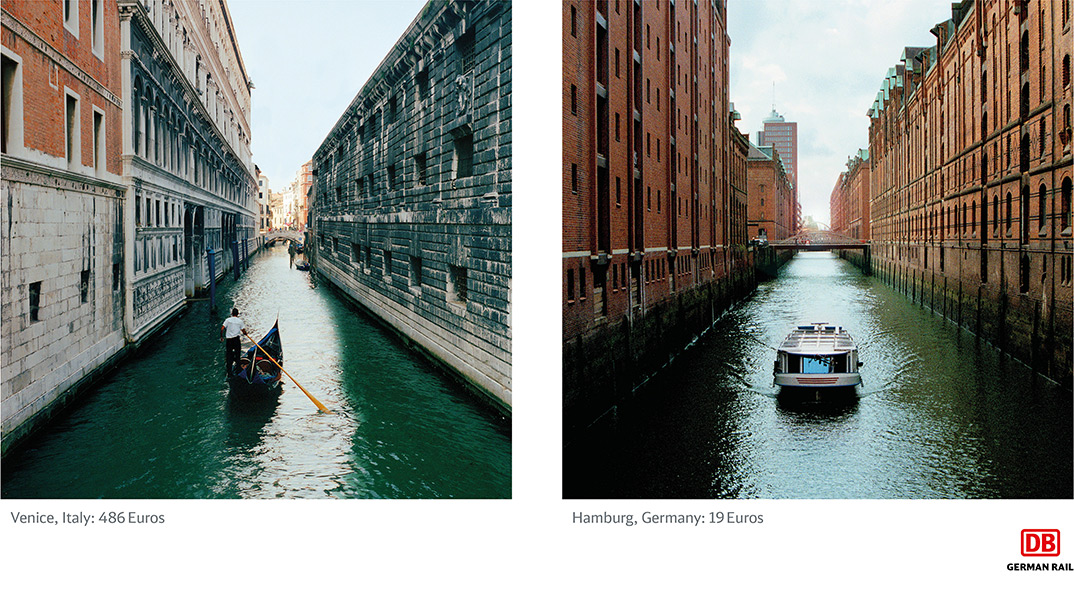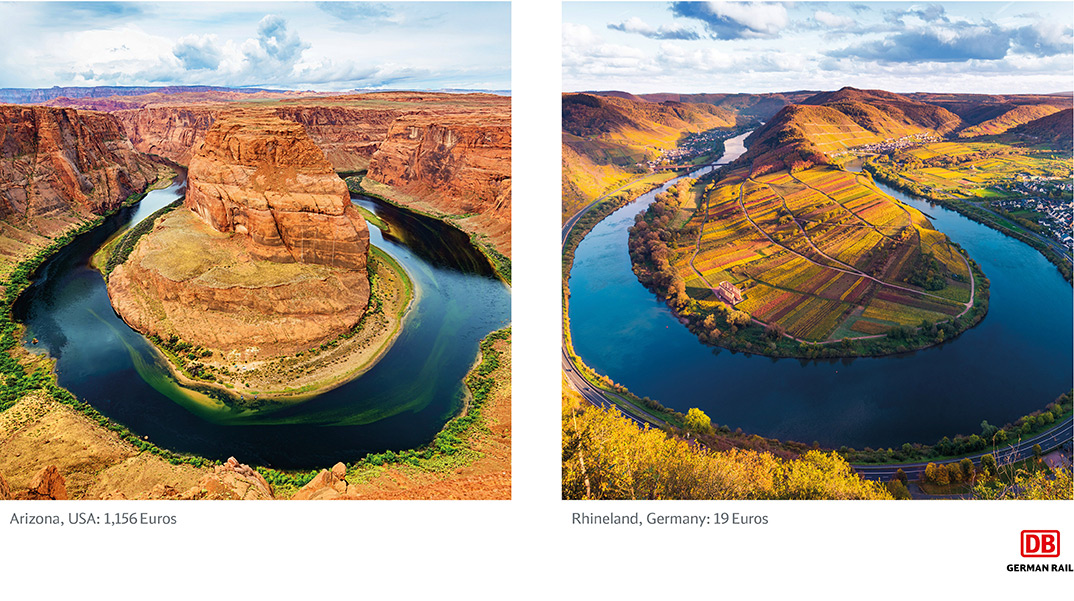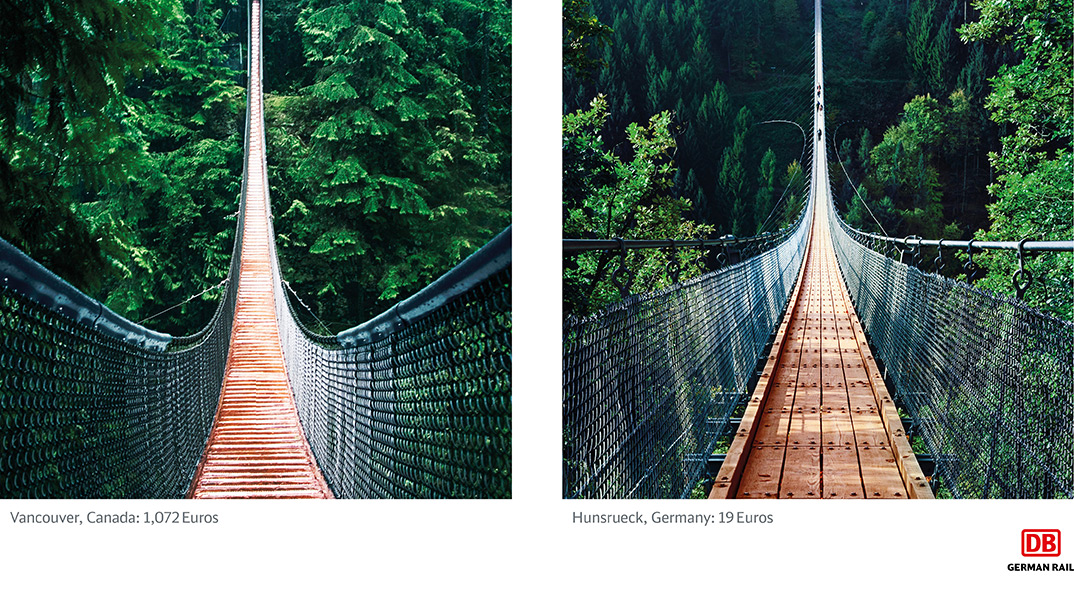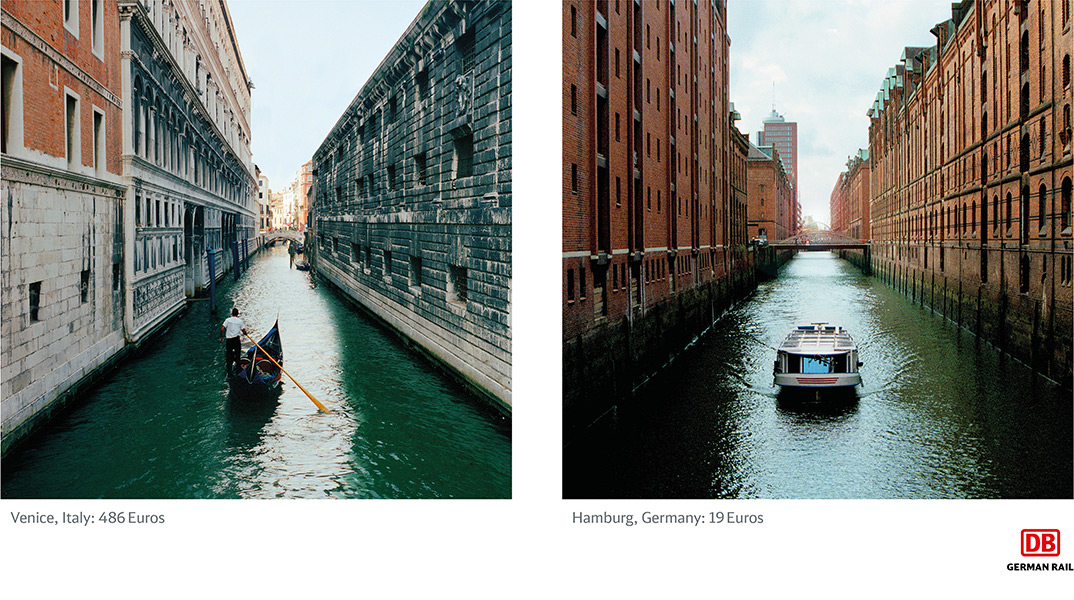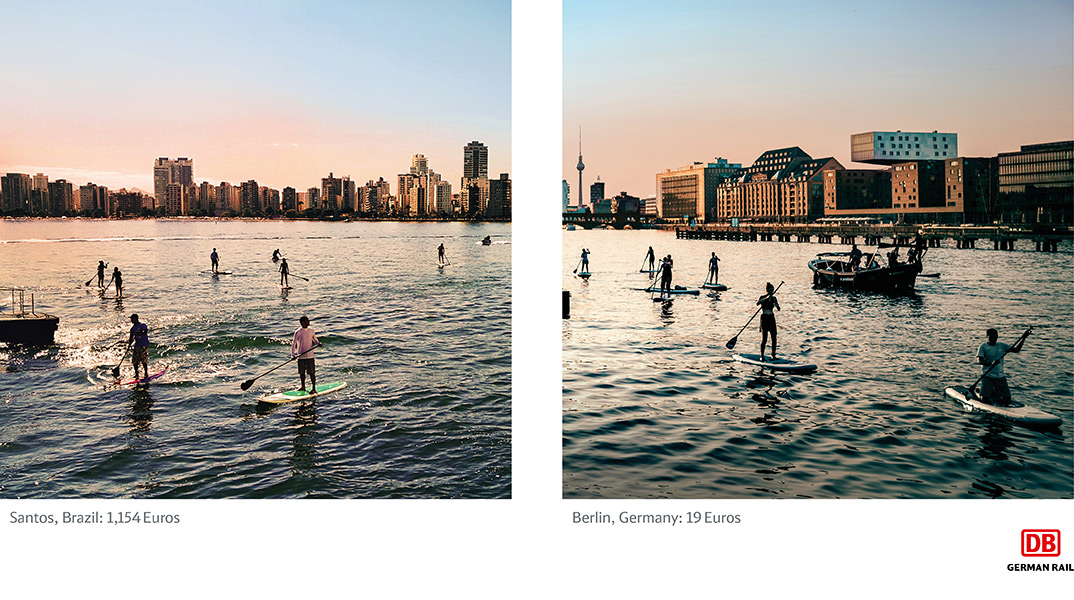 Agency: Ogilvy Germany