Welcome to Signsbury's… Sainsbury's unveils UK's first signing store
By James Herring on Friday, July 19, 2019
Sainsbury's have changed their name of their Bath store to Signsbury's.
The supermarket has today unveiled the 'UK's first signing store' as part of its 150 Days of Community initiative.
The superstore's logo changed to Signsbury's overnight, in a move to celebrate community inclusivity and encourage staff and customers to sign with one another.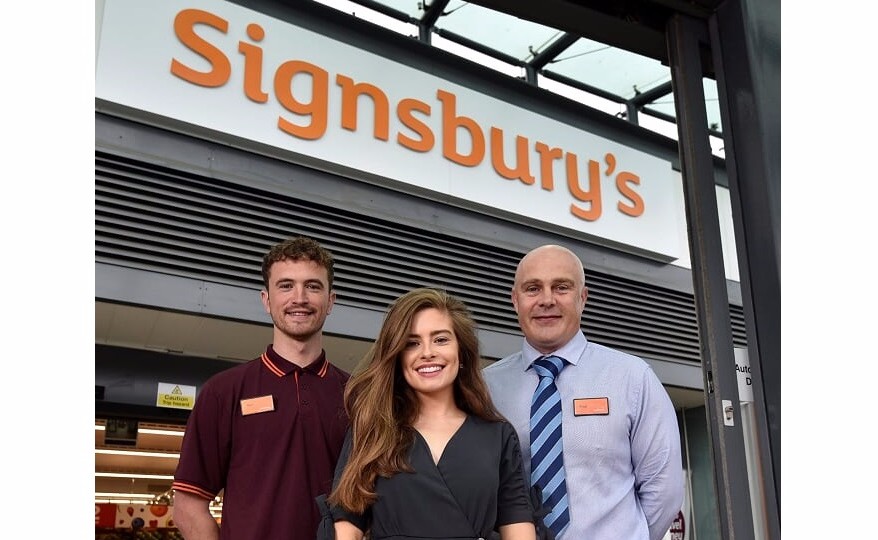 100 employees in the store took part in British Sign Language (BSL) lessons supported Rachel Shenton, the Oscar winning screenwriter who famously signed her 2018 acceptance speech.
Signsbury's will be open for four days from the 18 – 21 July and will see staff sign several common words and phrases when interacting with customers – from greeting them at the door, asking if they have a Nectar Card to even discussing the weather.
Elsewhere in the store, helpful screens have also been installed which demonstrate how to sign different words and phrases, including 'milk', 'trolley' and 'bananas', with the hope to encourage customers to get involved in the initiative and walk away from store with some newly learned phrases in sign language.
See also: Sainsbury's is launching 'The Clean Vic', a pop-up pub in central London which will exclusively serve no or low alcohol drinks.