Winnie-The-Pooh celebrates the birth of the Royal Baby
By Jessica Kane on Friday, May 10, 2019
This week Disney's Winnie-The-Pooh created a short animation as a gift to the Duke and Duchess of Sussex to celebrate the birth of their son, Archie Harrison Mountbatten-Windsor, on the 6th May.
The watercolour images were hand-drawn by Disney's Senior Principal Artist Kay Raymond.
Kay comments, "the heart-warming story is a touching gift from Disney to the proud new parents, depicting the world's favourite bear delivering a special hum to their new son."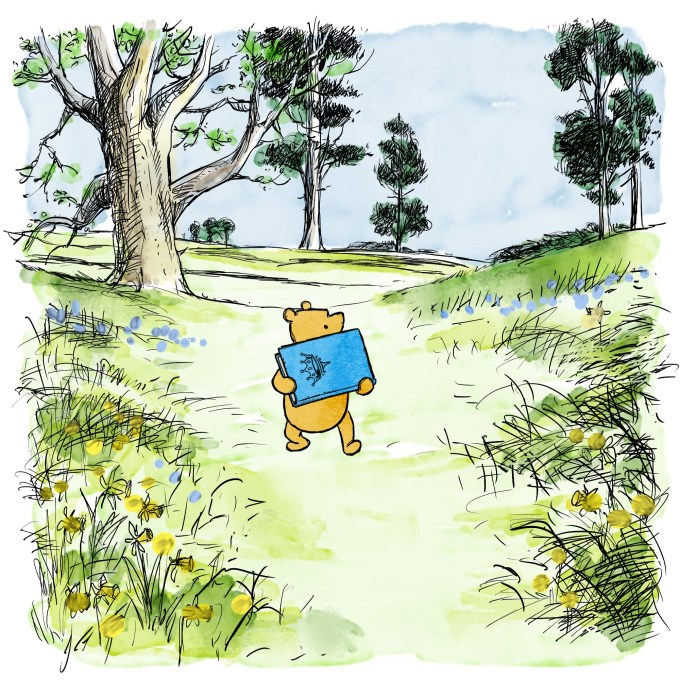 In the 25 second short video, Pooh is seen leaving the One Hundred Acre Wood with a book to deliver to the royal family under his arm. He navigates his way through the forest before walking up the Long Walk towards Windsor Castle.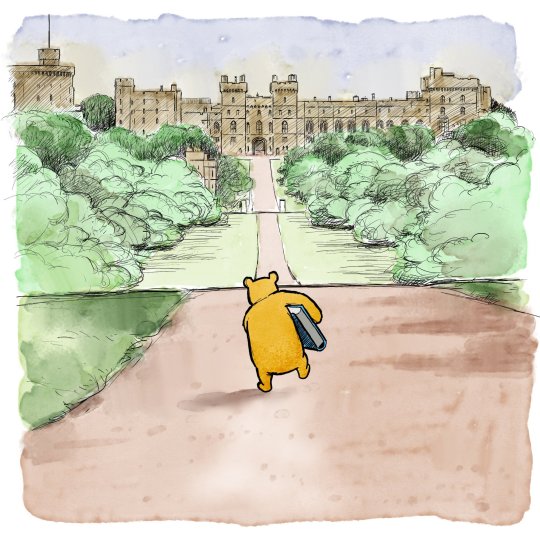 In the final frames, Pooh is sat next to Prince Harry and Meghan Markle as they sift through the book with Archie's cot on their other side.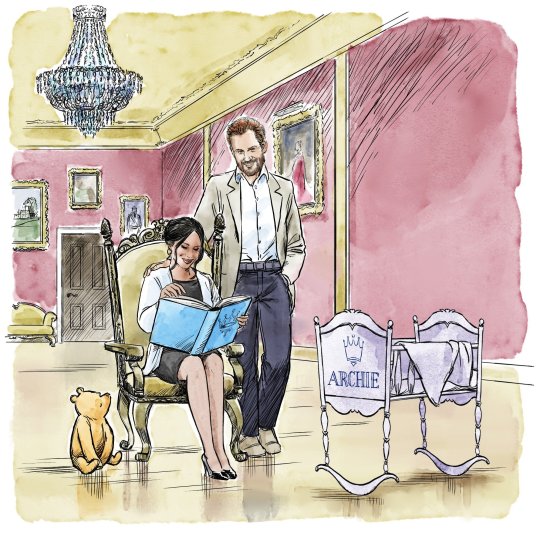 This isn't the first interaction between Pooh and the British Royal Family.  The Queen and Pooh celebrated their 90th birthdays in 2016, and to celebrate, 'Winne-the-Pooh Meets the Queen' was released which saw The Queen and popular teddy bear meeting at Windsor Castle.