20 of the best PR campaigns and creative marketing stunts (April & May 2019)
By James Herring on Friday, May 31, 2019
Having totally failed to deliver an April round-up (damn my day job) – here's a special double edition round-up of the best creative PR activations and marketing stunts from the last 8 weeks.
#1 Girl mocked on Tinder for her dress models for ASOS
In a brilliant piece of reactive PR, ASOS took a negative comment posted about one of their customers photos and flipped it by using her image as the centre of a unique and empowering marketing activation.
#2 Holocaust story dramatised for the Instagram generation
Israeli entrepreneurs have dramatised the plight of a Jewish teenager murdered by the Nazis by imagining her documenting her final days on Instagram.
With the global community of survivors rapidly shrinking advocates of Holocaust remembrance are seeking creative ways to share witnesses' stories with a younger generation.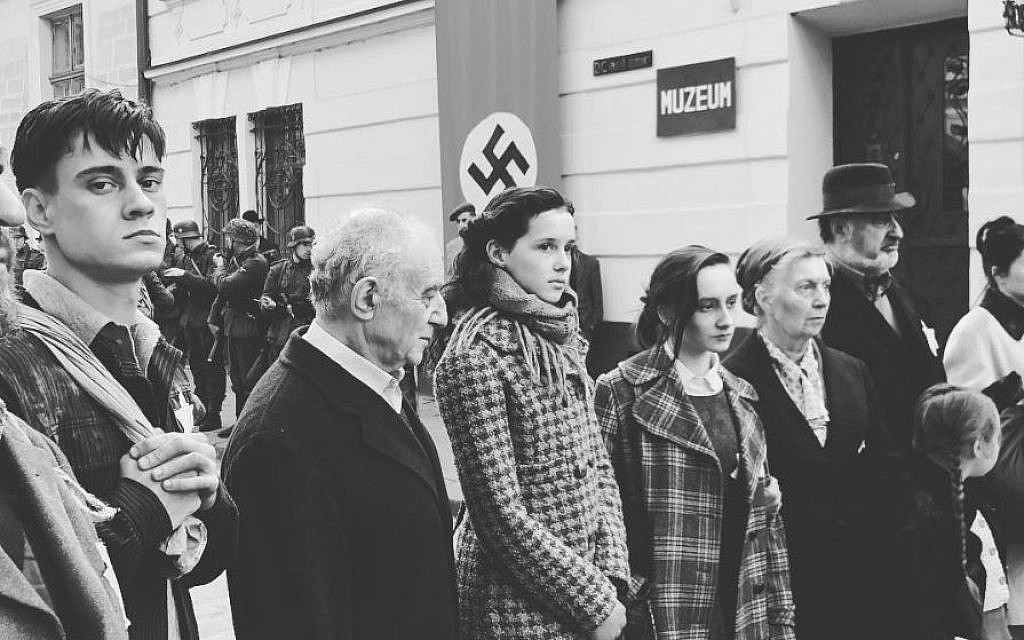 #3 Banksy gatecrashes the Venice Biennale
Banksy has posted a video on social media of him setting up stall at the Venice Biennale, despite not being invited.
Settled among the street vendors the street artist exhibited a multi-panelled painting called "Venice in oil."
Banksy's canvas on easels, representing a gigantic cruise liner sailing into the Grand Canal, denounces the mass tourism that threatens the city.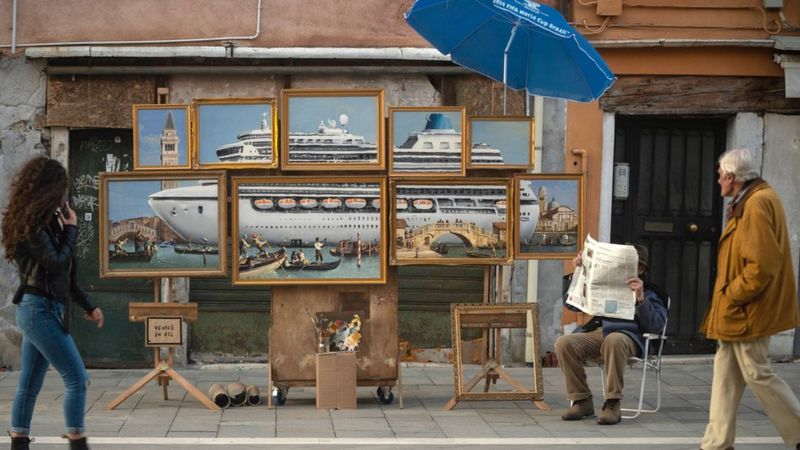 #4 These Vampire posters burst into flames upon exposure to sunlight
As everyone knows – Vampires burst into flames upon exposure to sunlight.
To promote its vampire series The Passage, Fox have unleashed posters that burst into flames once the sun rises.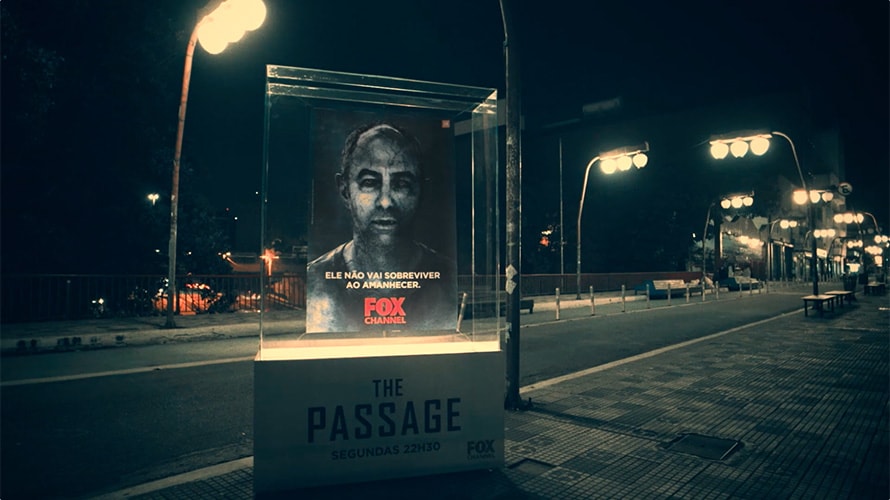 #5 Lewis Capaldi spent the morning working at Greggs.
Scottish singer-songwriter Lewis Capaldi has been serving Greggs to unsuspecting customers in Middlesbrough.
Ahead of his appearance at Radio One's Big Weekend the star appeared in full Greggs uniform – including hairnet.
#6 The smallest McDonald's in the world is a fully functional beehive
McDonald's Sweden unveiled a mini version of its iconic restaurant – in the form of a fully functional beehive.
Complete with drive-thru windows, seating, signage and al fresco tables, the fast food company is calling the hive the 'smallest mcdonald's in the world'.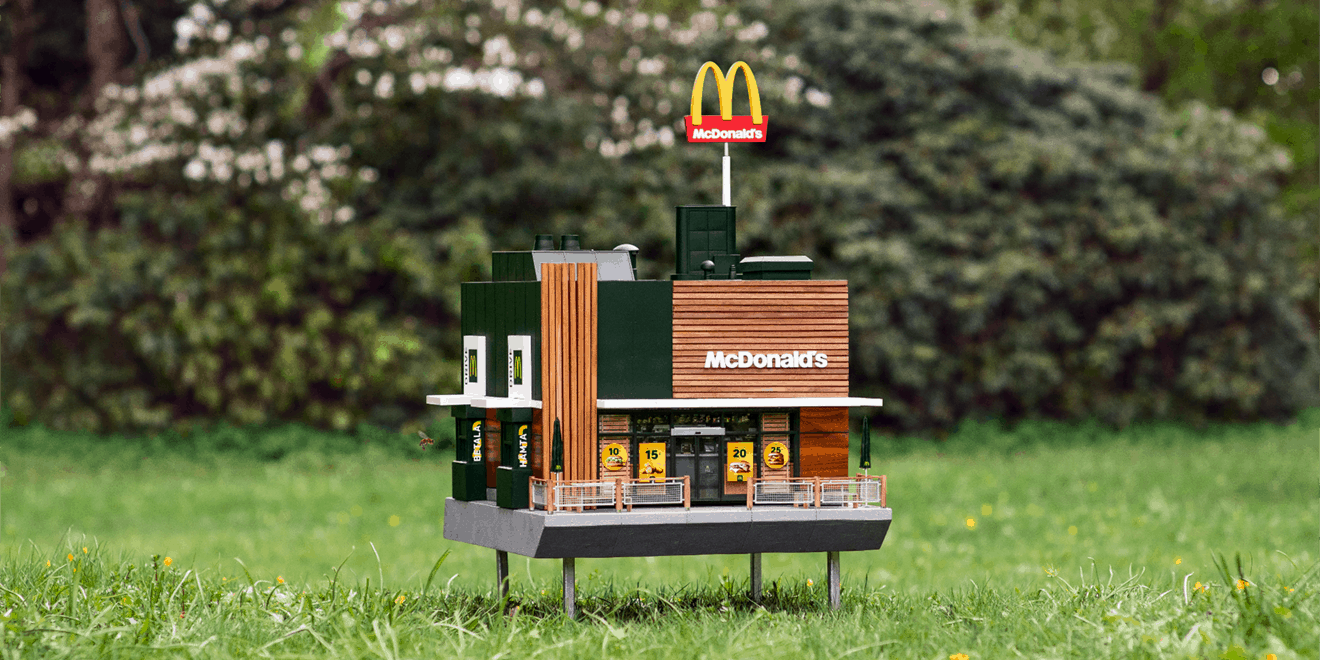 #7 Burger King promotes 'clown-free' birthday parties
Burger King took aim at its rival McDonald's with a new ad campaign promoting clown-free children's birthday parties.
The new print ads feature real photos of children crying whilst being hugged by clowns.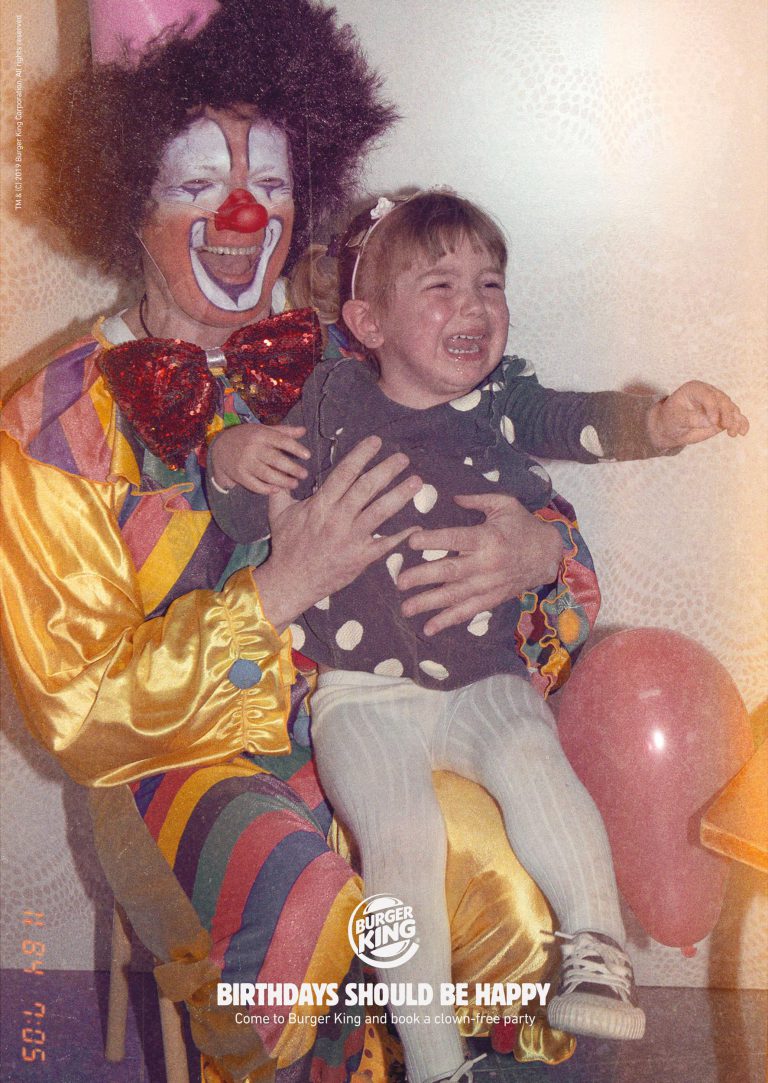 #8 Ikea recreates iconic rooms from Friends, The Simpsons and Stranger Things with own range
Thanks to Ikea, it's now possible to live in a complete recreation of favourite iconic TV living room sets from The Simpsons, Stranger Things and Friends.
#9 Uber launch the world's first rideshare submarine
A partnership between Tourism Queensland and Uber has been launched 'scUber', the world's first rideshare submarine.
The campaign is designed to change the public's perception of the Great Barrier Reef, driving awareness of the wonder of the Reef and increase visitation.
#10 Bloomin' lovely! Heathrow Express creates on-board flower show
Passengers boarding the Heathrow Express train were greeted with a stunning flower display.
The train operator commissioned the on-board flower show to celebrate the 2019 RHS Chelsea Flower Show.
#11 Celebrities take to Twitter to announce Lionesses World Cup squad
The names for England's Lionesses World Cup team were released today one by one through a series of celebrity reveal videos on Twitter.
The Duke of Cambridge started the reveal by announcing captain Steph Houghton before other famous faces including David Beckham, Emma Watson and James Corden congratulated individual selected players.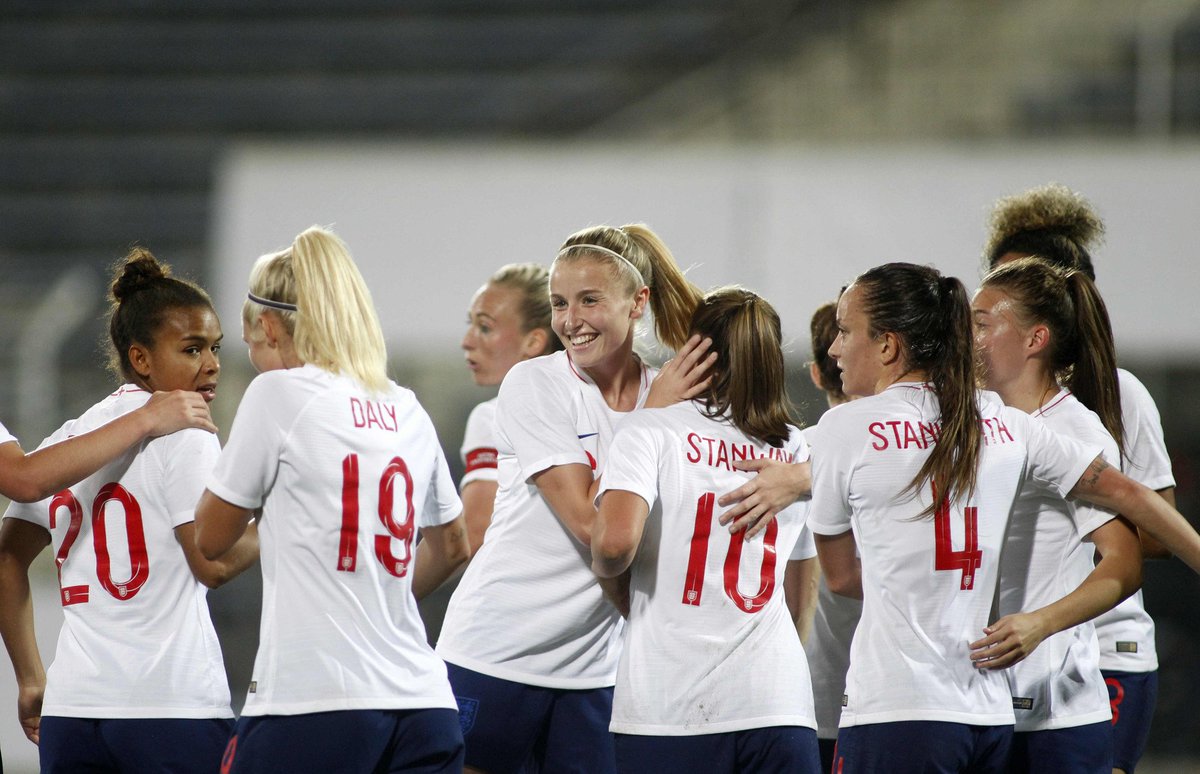 #12 Pot Noodle launches revision powered vending machine for students
Pot Noodle launched the "world's first revision-powered vending machine" challenging University students preparing for their exams to "use their noodle" to win prizes.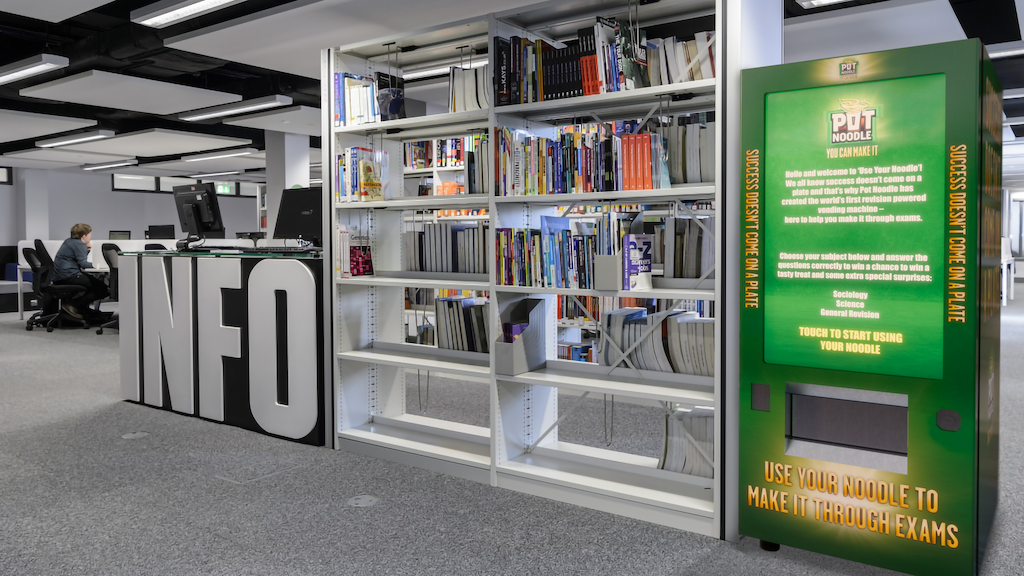 #13 Football team wears shirts printed with insults to protest racism
A Spanish football team made up of migrants wore football jerseys printed with different racial slurs on the back as a sign of protest against racism.
#14 Daisy May Cooper highlights issue of food wastage in a binbag dress 
Daisy May Cooper, star of BBC Three's comedy This Country, caused a stir at the BAFTA TV Awards with a dress made entirely from rubbish in a bid to highlight food wastage.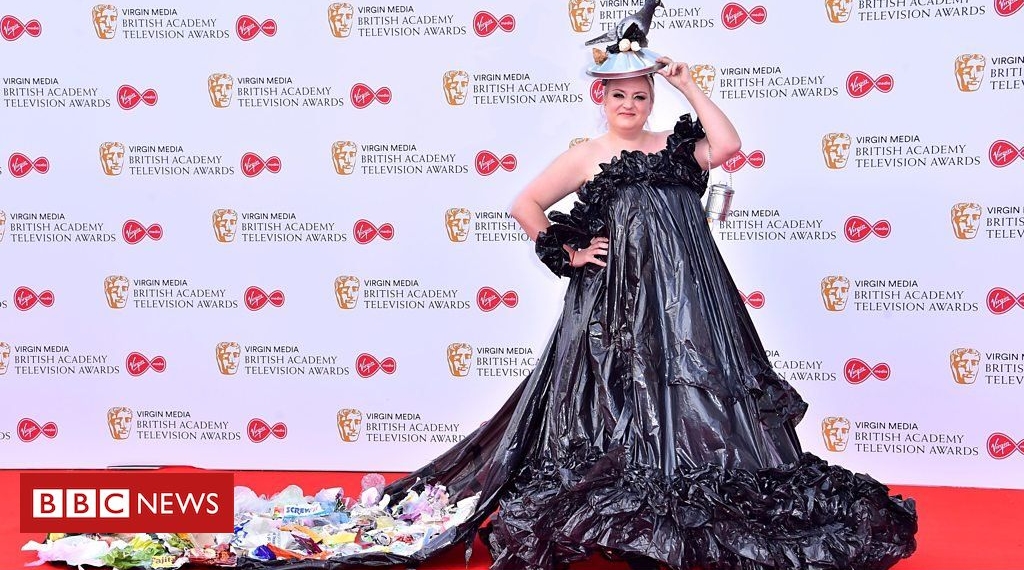 #15 Try not to hear these Coca-Cola print ads
The latest ad campaign from David Miami for Coca-Cola is a masterstroke of creative artwork and copywriting.
The new ads challenge you not to hear them: the opening of a can, the fizzing of bubbles and popping off a bottle cap.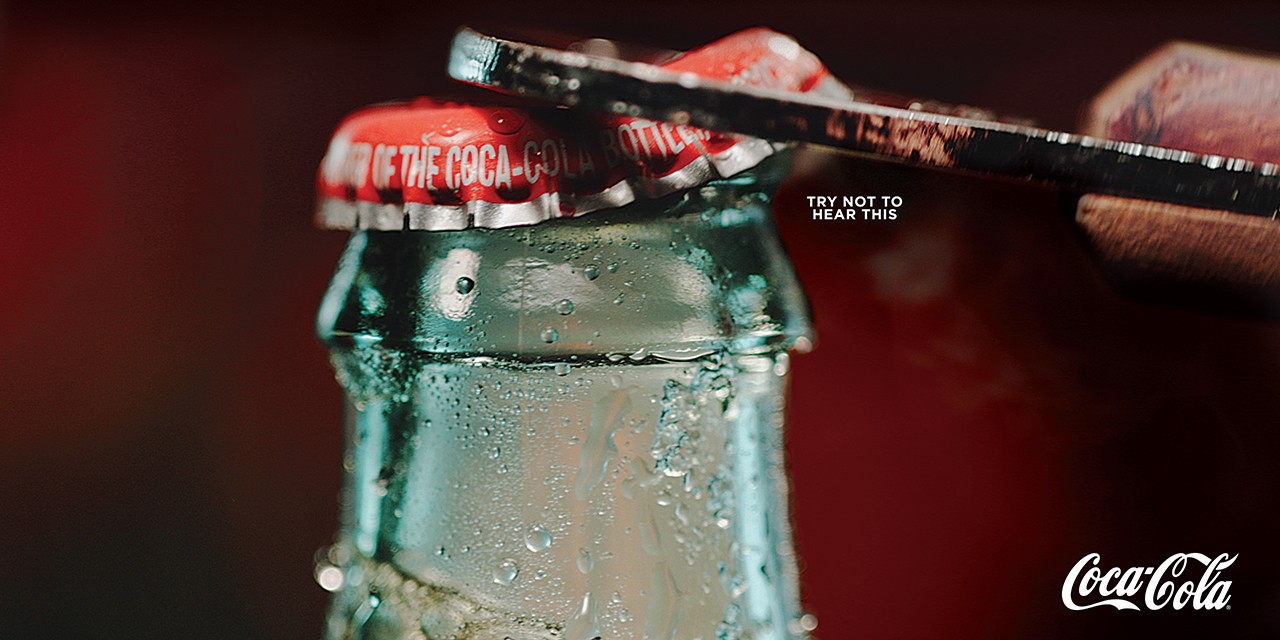 #16 Pokémon Detective Pikachu trolls internet with fake movie leak
The team behind Detective Pikachu successfully trolled the internet with a fake leak of the new live-action movie.
Ryan Reynolds, the voice of Pikachu, tweeted the link under the guise of alerting Warner Bros.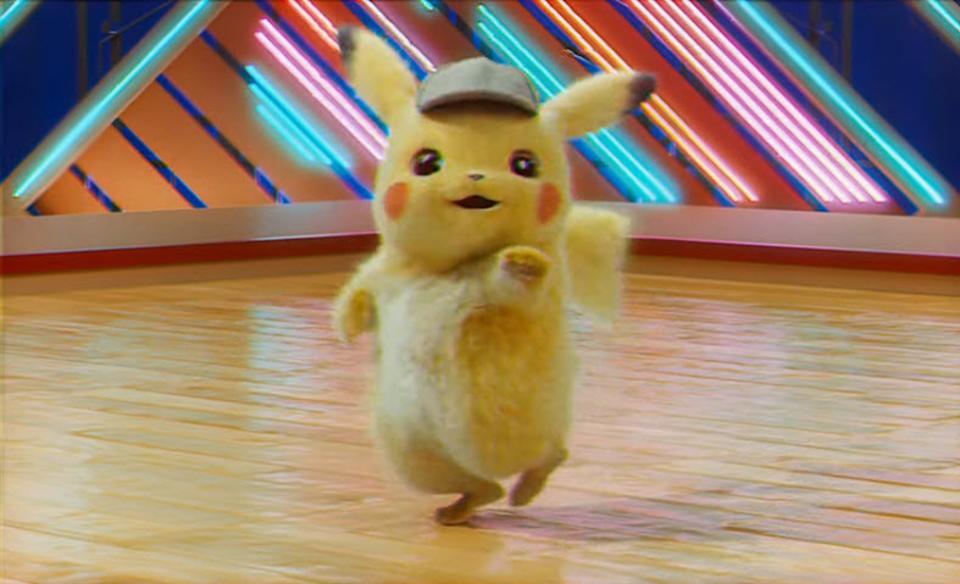 #17 Ecover release baby-scented perfume "L'eau de bébé"
Ecover released a promo for gender-neutral perfume called 'L'Eau de Bébé' that smells like a newborn baby.
The satirical ad claims 'Nothing smells as good as babies. Fact. Research has found that one sniff activates the same reward centres in our brains that drugs do – only babies are way more legal.'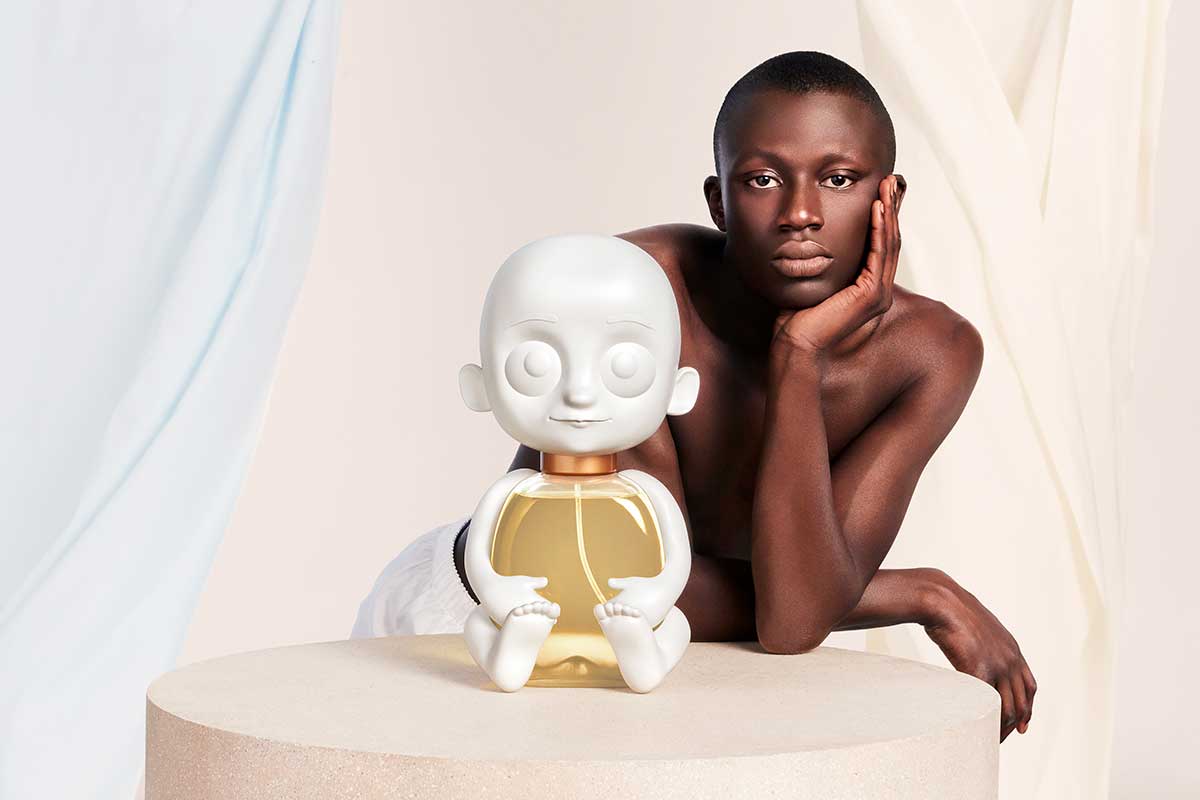 #18 Carlsberg announce they're probably not the best beer in the world
Having spent years proclaiming they are probably the best beer in the world, Carlsberg conceded they're actually 'one of the cheapest, not the best', and launched a brand-new campaign to address the issue.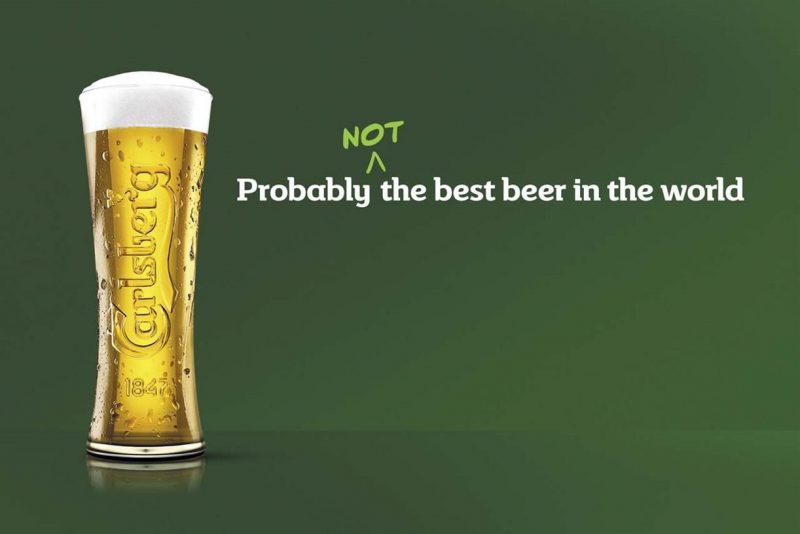 #19 British Army joins forces with the Night's Watch to launch Game of Thrones 
To celebrate Sky Atlantic's launch of the final season of Game of Thrones, members of the public visiting the Tower of London were treated to jaw dropping spectacle as the British Army's Coldstream Guards came face to face with the Night's Watch.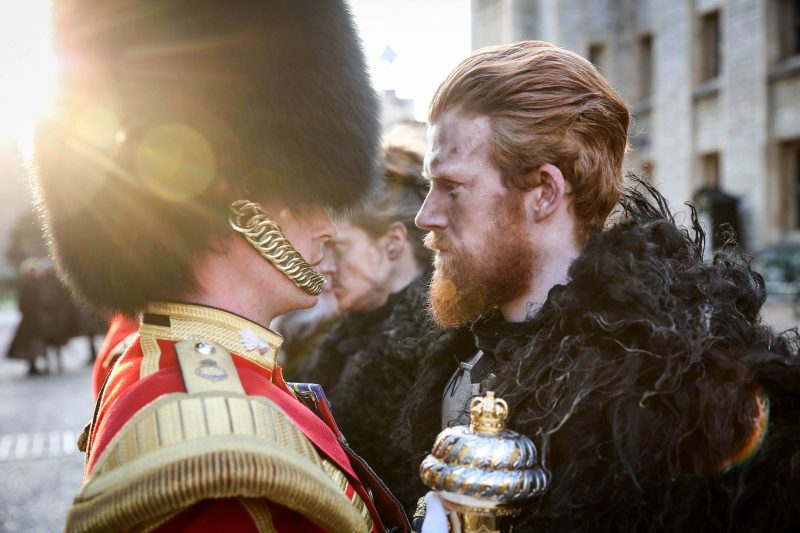 #20 Couple win sleepover in the Louvre's iconic glass pyramid thanks to Airbnb
To honour the 30th birthday of its famous pyramid, the Museé du Louvre partnered with Airbnb to offer two people the amazing opportunity to spend a night in the Paris museum sleeping inside the glass prism.
Read More round ups: March – February – January – Best Of 2018
follow us on Linked In to get some daily inspiration in your feed.
Subscribe to our monthly newsletter bringing you a round up of great creative work to your inbox.
Send us tips for campaigns we should cover.