Women of Camden United for IWD
By Mark Perkins on Monday, March 4, 2019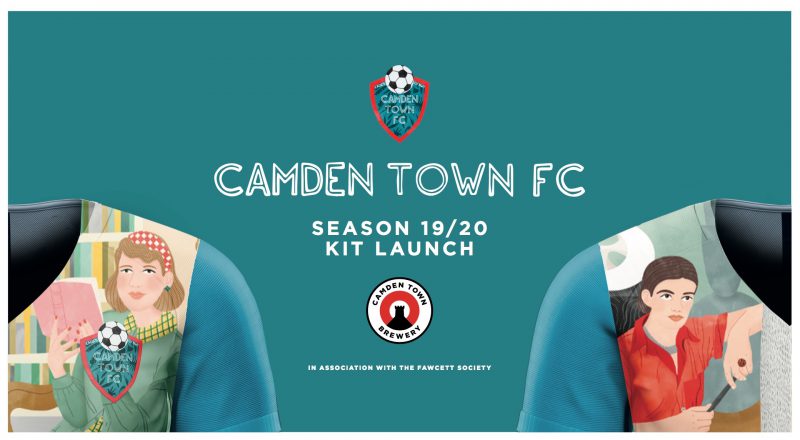 A football kit that's a work of art, or vice versa? Possibly the last place one would expect to see female icons such as poet Sylvia Plath or suffragette and women's rights pioneer Millicent Fawcett is on a footie strip, but never before has an artist been given a kit as a blank canvas to create something with deeper meaning.
Now Camden Town Brewery  revealed the design of a football kit that's also a work of art, featuring some of the most inspiring female icons to have influenced the brewery's home borough of Camden. The illustrations kick off Camden's Seasonal Design Collaboration with Bodil Jane for 2019. The illustrations are set to become the canvas for a brand new kit for the brewery's neighbouring all-female football team, Camden Town Football Club.
Released in advance of International Women's Day, the faces include literary greats Sylvia Plath and Buchi Emecheta OBE, Modernist sculptor Dame Barbara Hepworth, and suffragist Dame Millicent Garrett Fawcett GBE, who all found inspiration in Camden during their lifetime.
The one-of-a-kind kit will be worn by Camden Town FC, a women's club right on the brewery's doorstep. A limited number of the shirts will be available to purchase from Camden Town Brewery's Bar, under the railway arches in Camden later in the month, with proceeds from the sales being donated to The Fawcett Society – the UK's leading charity campaigning for gender equality and women's rights.
The Women of Camden campaign was created by the team at W.
For more details on how to get your hands on the kit, register your interest by emailing [email protected].