Wickes introduce suncream for tradesmen
By Staff on Wednesday, January 30, 2019
In the UK, a tradesman dies every fortnight from skin cancer.
Over 85% of cases are preventable, yet research shows many tradesmen don't use suncream, seeing it as weak or unmanly.
So last summer Wickes moved from home improvement to health improvement by introducing Tradesman's Suncream – a fun, no-nonsense way to make suncream relevant to the trade.
Available in Brickie's Bronze, Plasterer's Pink and Apprentice White.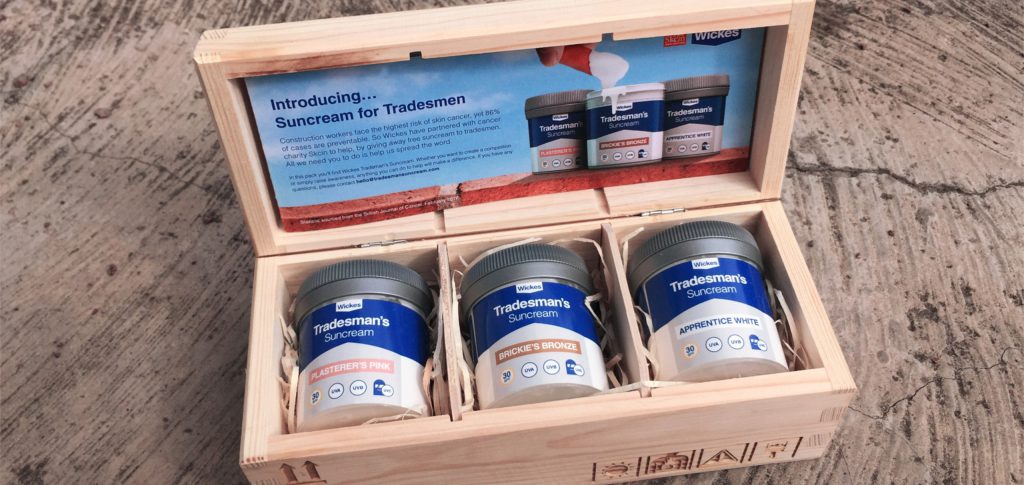 The range came in miniature paint pots specially packaged to withstand the rough and tumble of a building site, and was given away free nationwide.
Agency: Iris