The Winners Take It All! Mamma Mia! Breaks Disco Dance World Record
By Leigh Debbage on Monday, November 26, 2018
MAMMA MIA! fever descended on the UK today, as Strictly Come Dancing's Ola and James Jordan led 324 dancers in disco-inspired outfits to a new GUINNESS WORLD RECORDS™ title for the world's Largest Disco Dance.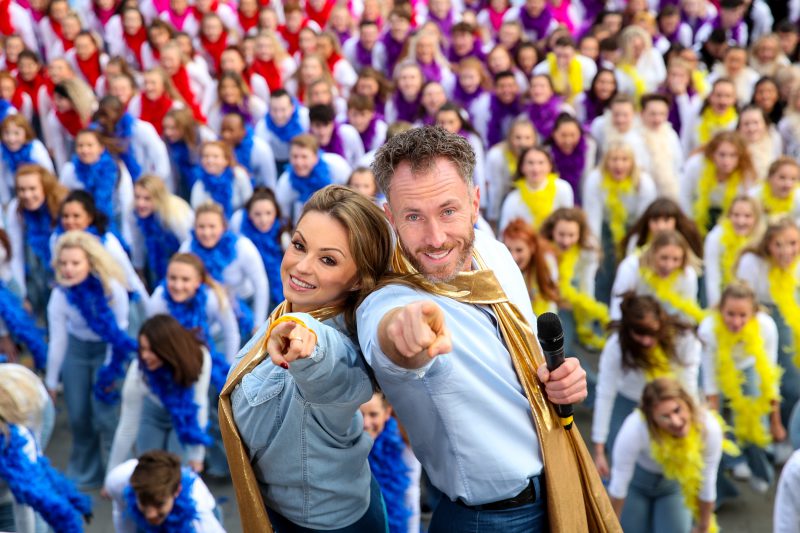 The record attempt, celebrating the DVD and Blu-rayTM release of MAMMA MIA! HERE WE GO AGAIN, took place on London's South Bank, a stone's throw from Waterloo, and broke the previous record of 314 dancers.
It was truly a case of The Winners Take It All, as 324 students from Bird Performing Arts College boogied their way through a five minute dance routine to hit "Mamma Mia", specially choreographed by MAMMA MIA! HERE WE GO AGAIN choreographer Anthony Van Laast and led by assistant choreographer Lucy Bardrick.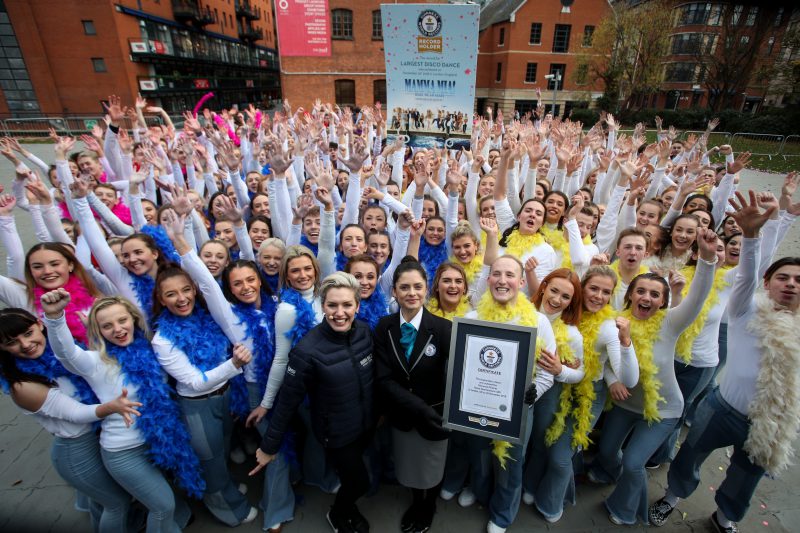 Inspired by the film's famous jetty dance sequence, the students spent weeks learning the routine before the live performance in front of GUINNESS WORLD RECORDS™ adjudicator Joanne Brent.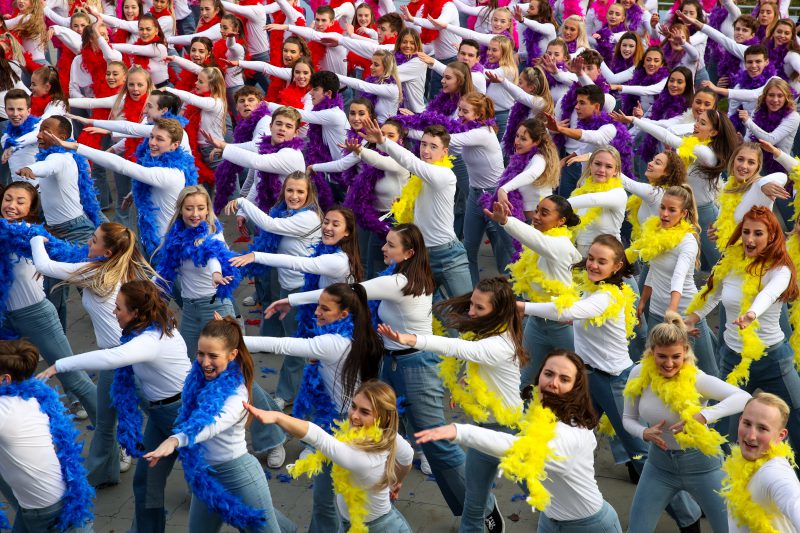 MAMMA MIA! super-fan Ola Jordan (Strictly Come Dancing) said: "The MAMMA MIA! films are a amazing and it's great to be a part of such an epic event. We've been so impressed by the students who have clearly put a lot of time into learning this routine – I definitely think there are some Strictly stars of the future here!"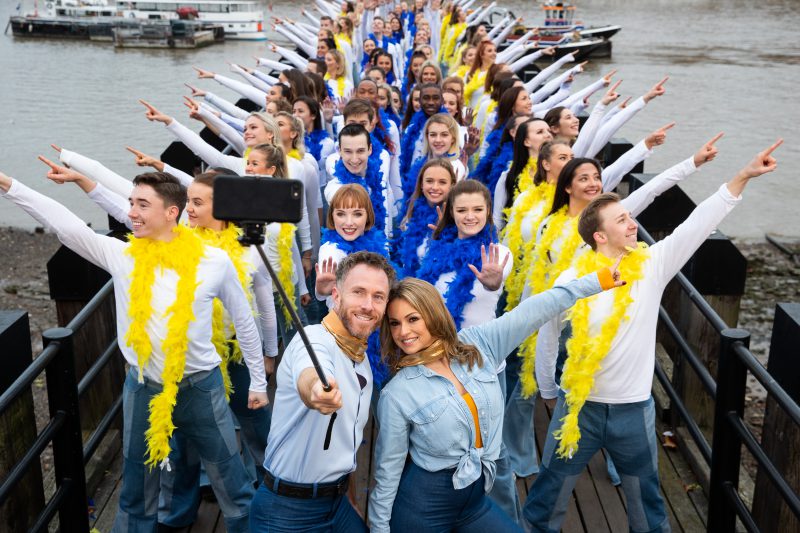 James Jordan added: "We're both huge fans of MAMMA MIA! HERE WE GO AGAIN, so it's been great fun hosting this GUINNESS WORLD RECORDS. This is the most dancers we've ever shared a stage with and it's wonderful to see the lasting legacy of ABBA and the film's feel good factor bring everyone together."
Assistant choreographer Lucy Bardrick said: "Making the film was an unforgettable experience and to be here today staging this record and celebrating the DVD and Blu-rayTM release is the icing on the cake. The students have put in weeks of hard work learning the routine and it was so exciting sharing their triumph when the judge announced the record."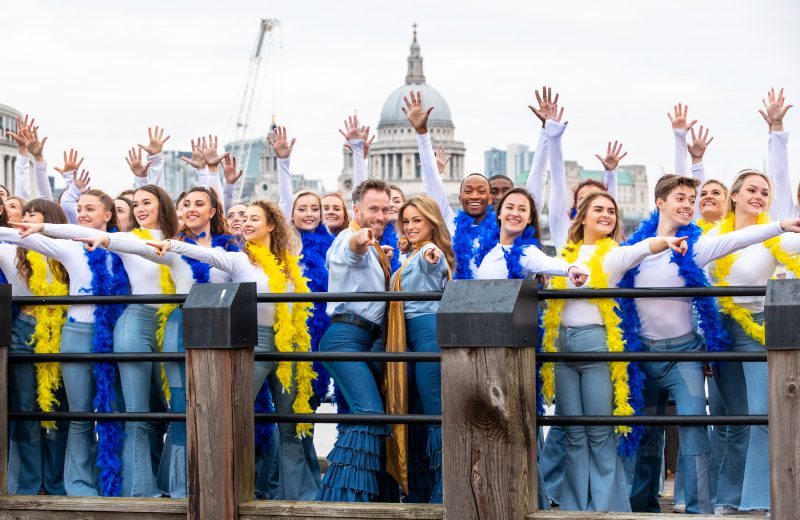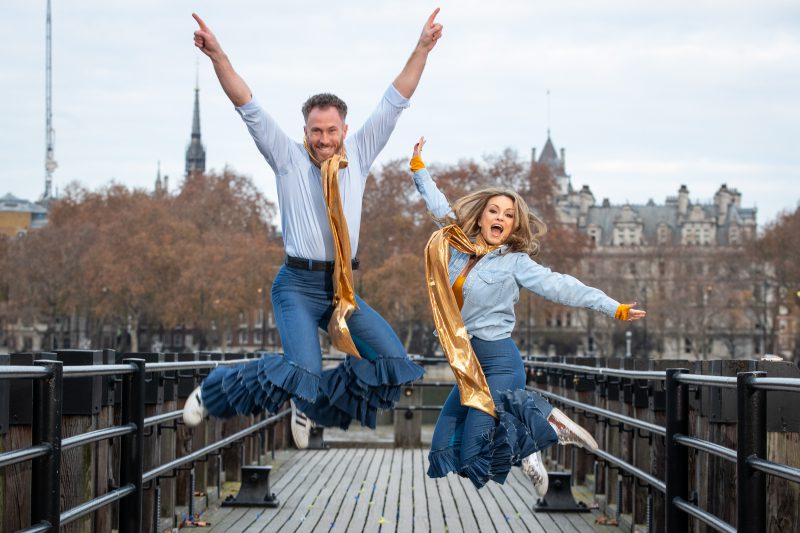 The event was in celebration of this year's must own home entertainment release, MAMMA MIA! HERE WE GO AGAIN, which is out on DVD and Blu-rayTM today.
It wasn't just London's Waterloo that got into the ABBA spirit; performances of the same routine in identical outfits also took place at different Waterloo named locations across the UK including Waterloo, North Lanarkshire and Waterloo, Merseyside.
Involved agency: Premier