Have you discovered the G-spot of Europe?
By James Herring on Friday, August 17, 2018
The Vilnius' tourist commission are hoping to send more holidaymakers to the picturesque town via a new campaign that rebadges it "the G-spot of Europe".
The tag line for the capital's international tourism campaign is "Nobody knows where it is, but when you find it – it's amazing."
The campaign hopes to reach 18-35 British holidaymakers via a poster campaign that features an image of a woman lying on bed with map printed sheets grasping a handful of fabric where Vilnius is located.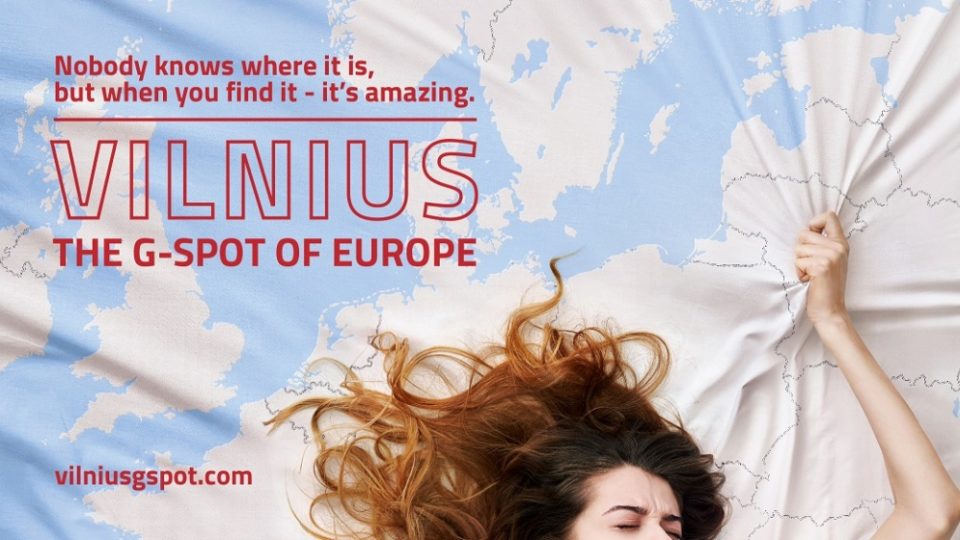 According to one of the campaign's co-founders, comparing the city of Vilnius to the mysterious 'G-spot' perfectly reflects the location's appeal.
"Few people know where Vilnius really is, but when they arrive they fall in love with the city," Jurgis Ramanauskas, who worked on the project told Transform. "This insight came from our conversations with international visitors, and we formulated the idea that Vilnius is synonymous with the G-spot theory – nobody knows where it is, but, when it is discovered, everyone is very pleased."
The campaign has garnered international attention.
But apparently not everyone's happy – the critics have the knives out.
The Lithuanian population is for the most part devoutly Catholic; the latest 'G-spot' brand angle has raised eyebrows among church and government officials.
Some have called  "outdated", while others have asked for it to be postponed until after Pope Francis' visit there in September.
It also includes a string of short videos…
Inga Romanovskiene, the manager of the Go Vilnius tourism agency explained: 'When it comes to attracting the modern tourist we're dealing with a very high level of competition with other European cities and countries investing heavily in destination marketing. The young creatives who came up with "Vilnius; the G-spot of Europe" presented an extremely engaging idea to drive interest in the city."