Gigantic whale sculpture emerges from the canal in Bruges
By James Herring on Thursday, July 5, 2018
A four-storey-tall whale sculpture emerges from the main canal in the Belgium city of Bruges.
The gigantic creation is made from 4,500kg of plastic waste picked up from beaches along the Hawaiian islands.
Artists Jason Klimoski and Lesley Chang, co-founders of StudioKCA, said they designed the sculpture to highlight the threat posed by plastic to marine ecosystems – a threat that was underlined last week when a pilot whale in Thailand died after ingesting 80 plastic bags.
'Skycraper: The Bruges Whale' has been put up as part of the 2018 'Bruges Triennial' event.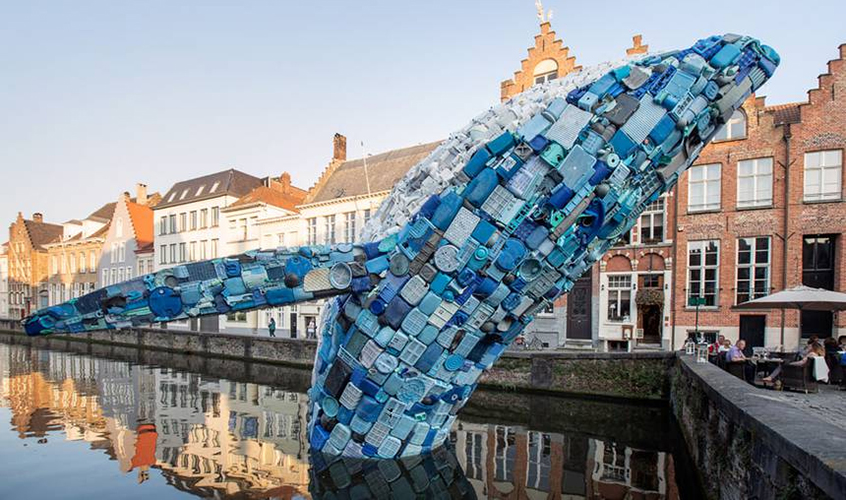 Watch the 'making of' video….
via GCA