XL Amazon delivery promotes Jurassic Park launch
By Staff on Friday, June 1, 2018
A massive cardboard box reminiscent of Amazon's shipment boxes was seen driving around Los Angeles.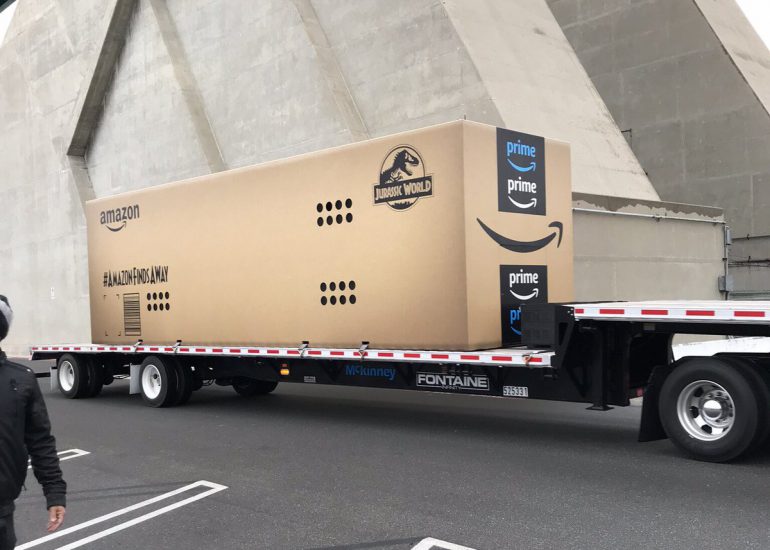 The box was punctured with air holes, with the hashtag #AmazonFindsAWay printed on it.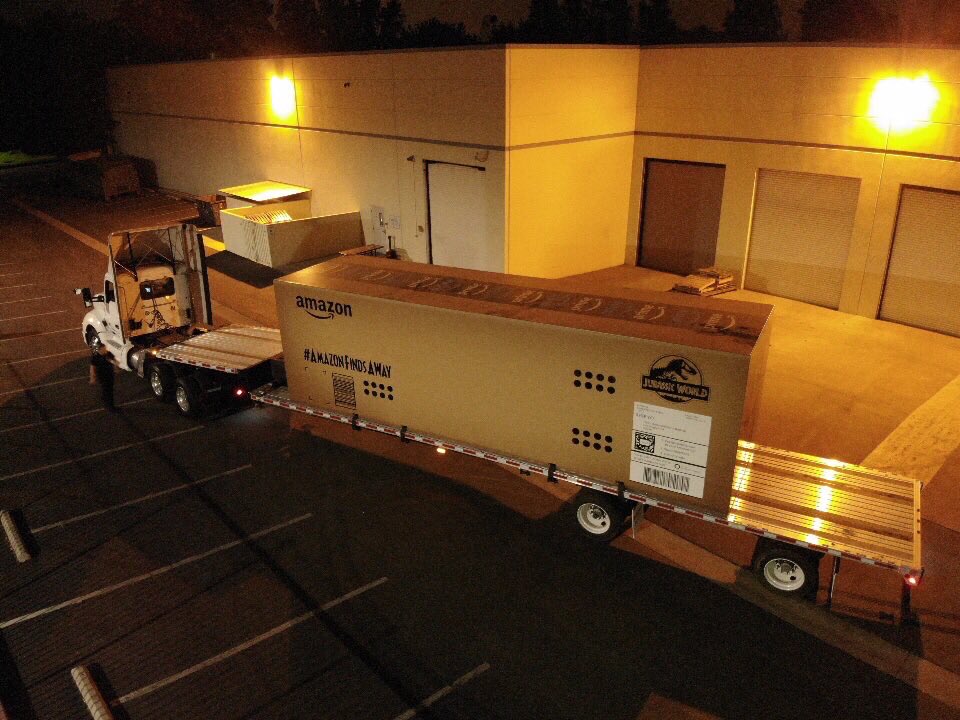 The protagonists of the film (Owen Grady and Claire Dearing) are printed on the shipping label.
The stunt promotes new line of Jeep Rubicon vehicles – featured in the film.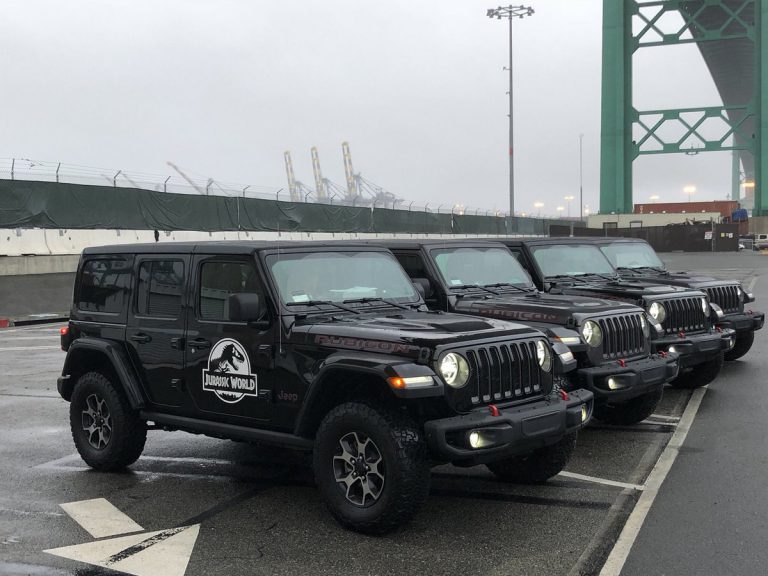 Users can Alexa to ask Jurassic World what's inside the box  – which triggers a "Jurassic World" skill which talks up the June 22 release.
Images shared on Twitter on Tuesday and Wednesday by both @PrimeVideo and @JurassicWorld teased the activation.
An Amazon delivery 65 million years in the making. @JurassicWorld #FallenKingdom #AmazonFindsAWay pic.twitter.com/gAwkkg5Ng7

— Jurassic World (@JurassicWorld) May 29, 2018
[source: Digital Trends]