Oscar Mayer unveils new "bacon" cryptocurrency
By Staff on Tuesday, May 1, 2018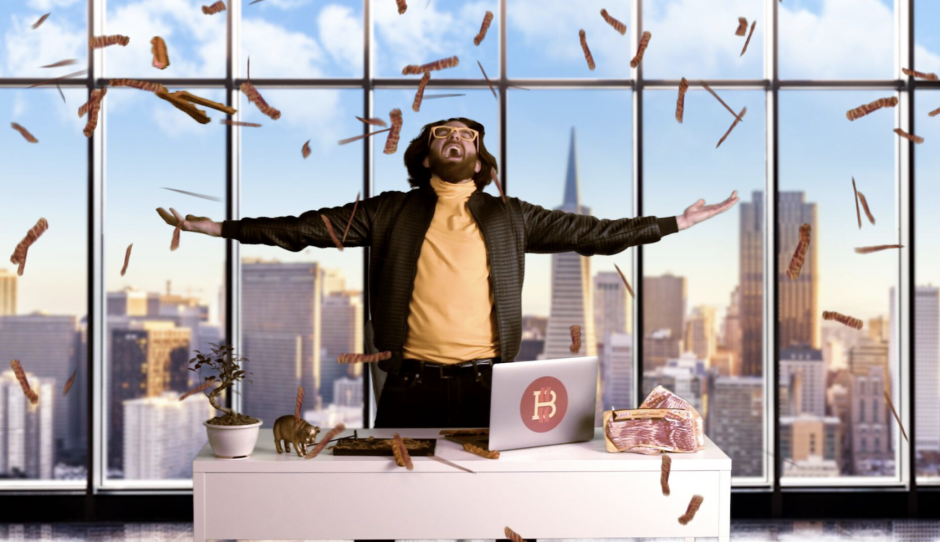 Kraft Heinz's owned company, Oscar Mayer, has launched its very own cryptocurrency: Bacoin. With over a century of meat-related experience, the Chicago based company has taken its first steps in giving its customers something to invest in.
The Mcgarrybowen campaign, enables bacon fanatics to track the value of and cash out their Bacoins for real packs of Oscar Mayer Bacon at OscarMayerBacoin.com.
A statement released from the hot-dog giants warns that, "similar to other cryptocurrencies, the value of Bacoin can be volatile", with users being able to increase the value of their Bacoin shares by sharing the news on social media via Twitter and email on the website. However, they reassure their porky traders that "Bacoin is poised to deliciously revolutionize the cryptocurrency market."
Following on from previous campaigns such as Sizzl, the bacon lovers dating app, and an Oscar Mayer bacon-scented alarm clock, the latest campaign depicts the brands delegated spokesperson for Bitcoin, Keith Sizzle, explaining his "game changing epiphany". Bacon fanatics have from April 30th until May 14th to bring home the bacon, either tracking the price of their Bacoins or cashing out for real Oscar Mayer bacon.