Shiniuzhai National Geological Park opens a cliffside shop at 330ft for rock climbers to buy refreshments
By Sam Corry on Friday, April 27, 2018
A mountainous scenic spot in southern China has opened a convenience store on a climbing route for thrill-seeking tourists.
Climbers can pay with cash or pay via mobile payment app We Chat Pay to purchase drinks, snacks and energy bars (I have been told they don't accept American Express).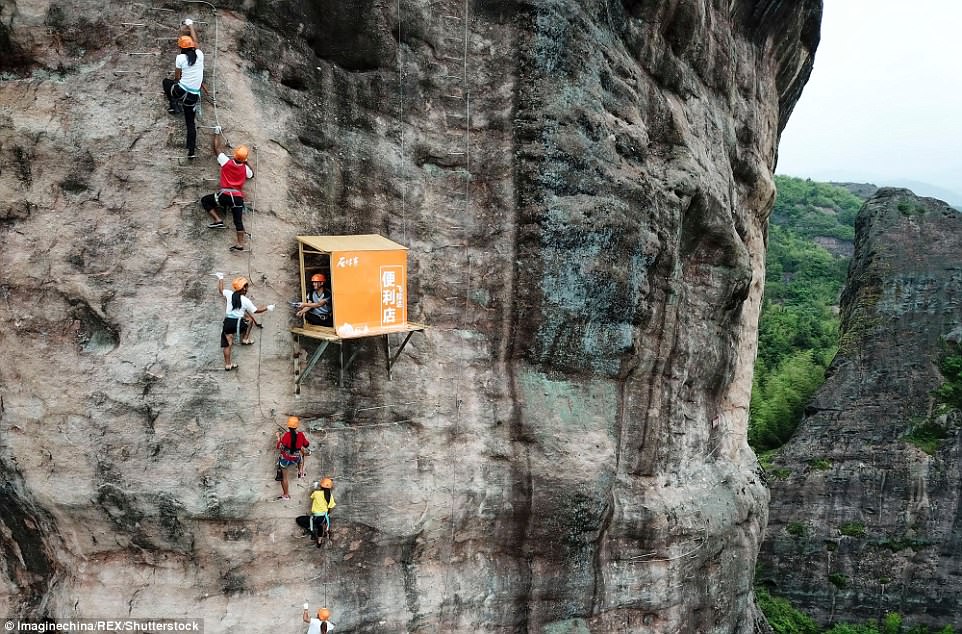 Apparently the shopkeeper travels to work every day by zip-line with supplies.
A great bit of death-defying marketing by the Shiniuzhai National Geological Park, but I'm wondering how high up the public restroom is.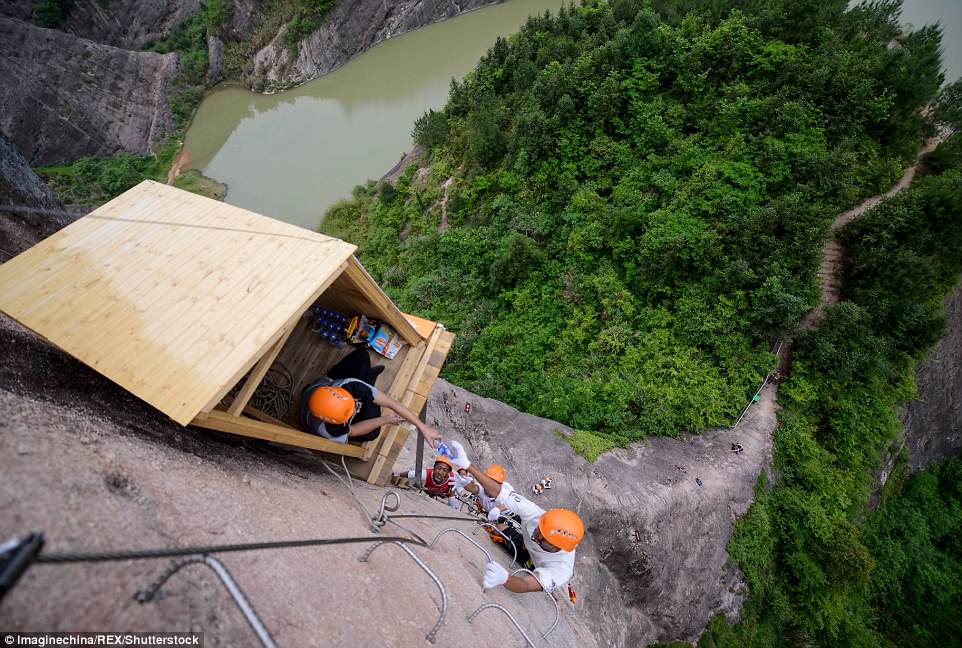 by @Here_is_Sam