London Lifesavers – Cabbies become capital's new heroes
By Angharad Welsh on Tuesday, November 14, 2017
E-hailing app, mytaxi, has created the Knowledge+ – an enhanced version of the Knowledge, that provides tools for its 17,500 drivers to help save lives.
Backed by St John Ambulance, the pioneering programme is the first of its kind, and includes essential health, safety and people skills to help drivers deal with medical emergencies.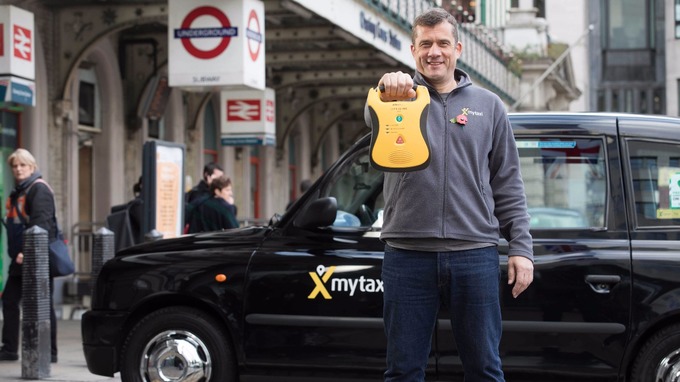 The move comes after a survey by mytaxi found many drivers had been used as an alternative to an ambulance – with more than two thirds having made emergency trips to hospital for people with broken ankles and burst appendixes. Some passengers were even having a stroke or heat attack.
mytaxi drivers will learn life-saving techniques such as CPR and how to use a defibrillator. A psychologist will provide body language training, so drivers can put passengers at ease by reading situations correctly, and former head of national counter terrorism security office, Chris Phillips, will advise on counter-terrorism and security training.
I love this from mytaxi and the guys at Taylor Herring. It's an obvious step for cab drivers trained in the Knowledge to enhance their skill set and has already picked up ITV News, London Evening Standard and The Argus online at the time of writing (90 minutes after embargo lifted). It's a great campaign, for a worthy cause, that will undoubtedly lead to interest in mytaxi from new potential customers. Couple this with Uber's fall from grace in the Capital (and worldwide) recently, and this e-hailing app that's putting the health and safety of its customers first while also investing in its drivers is onto a win. Kudos to all involved!