German supermarket clears shelves of foreign foods to protest about racism.
By Holly Freeman on Wednesday, August 30, 2017
In response to migrant-related racism, the Edeka supermarket in Hamburg, Germany has removed all foreign products from their shelves. The stunt made a point about how prejudiced people are only sold German-made products for the entire day, showing the public, the benefits foreign countries provide.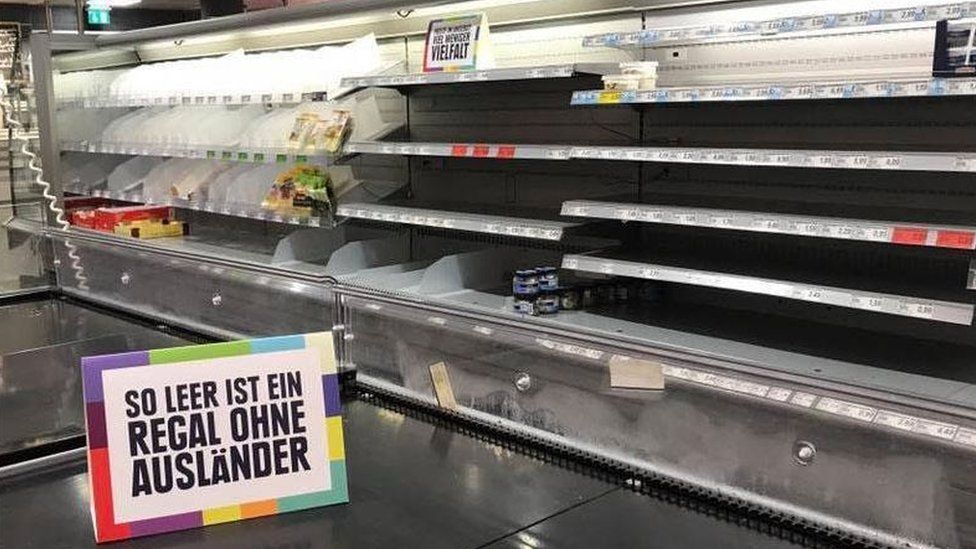 Even though they lost tens of thousands of pounds due to the stunt, Edeka has received a lot of positive feedback and gained a wide range of publicity. I really like the stunt, its clever and a great way of spreading awareness of xenophobia.
The stunt has been praised and shared all over social media, as well as being covered by many media outlets such as the BBC, Metro and HuffPost.