Homeless puppy follows shoppers in digital billboard campaign
By Rich Leigh on Tuesday, May 5, 2015
Digital billboards have been set up at Westfield shopping centre in London, in a campaign from Battersea Dogs & Cats Home.
Leaflets handed out at mall entrances contain an RFID chip. As members of the public walk round the mall, the chip activates videos on digital billboards when they pass, meaning (recently rehomed) onscreen puppy Barley is able to walk alongside and 'interact' with shoppers.
According to Fastco Create, Barley was brought to life by Framestore (which won the Best Visual Effects Academy Award for Gravity). The accompanying video was produced by Creation Company Film.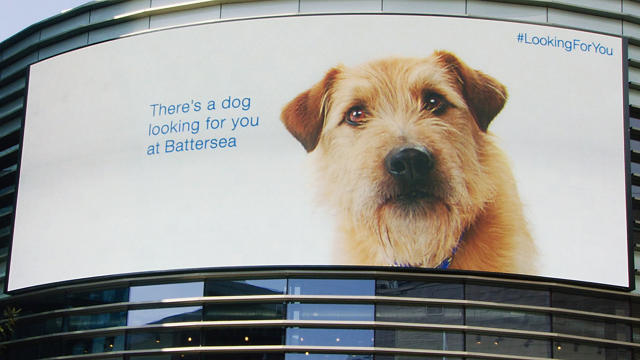 Source: Fastco Create
Involved agency: OgilvyOne UK