Top 10 PR and marketing stunts and campaigns of February 2014
By Rich Leigh on Monday, March 3, 2014
This PRexamples.com monthly round-up is kindly supported by Taylor Herring – in their own words, 'purveyors of fame and viral content'. They do smart, creative PR work – and although saying nice things wasn't part of the deal, it's important to note here that I've only ever advertised companies I like and that are relevant to readers.
It's the list you've all been waiting for – that's right, it's the aptly-yet-wordily-named: 'Top 10 PR and marketing stunts and campaigns of February 2014 in Reverse Order and Based on the Most Popular Posts Throughout the Month' list. 'HOORAY!', I hear you all… think.
In seriousness, there have been some great campaigns – and a couple of very well-taken stunts – in the last month and our contributors have been busy posting about them for your marketing delectation.
Here then, in reverse order and based on the most popular posts as mentioned above, are the top ten campaigns from the past month: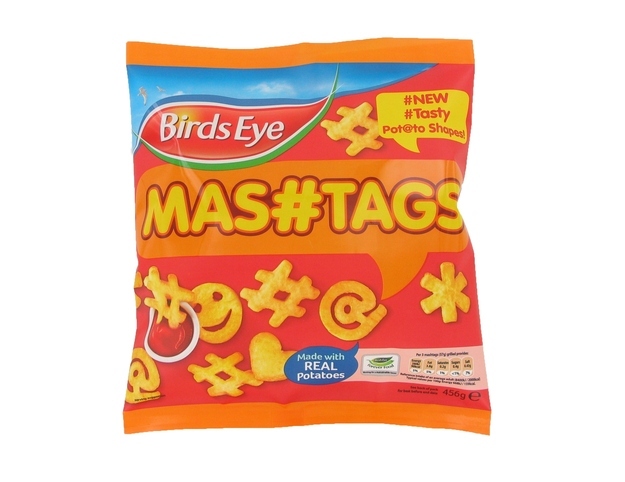 10. M&M's Valentine's gifts – 2013 was, for many marketers, the year to basically copy Coca-Cola and give punters the chance to buy personalised products. To make the most of Valentine's Day 2014, everybody's favourite romantic treat, M&Ms, did exactly this, allowing customers to customise M&Ms with images and text, all very affordably. It might not be original, but at least it's marketing with a bottom-line and proven purpose. Post by University of Lincoln PR student Hannah James.
9. Birdseye adds hashtags to its frozen potato shapes range – meet the Mashtag – I breathed a sigh of 'oh, for the love of Derren Brown' when I first read this, but well, you lot and the general public seemed to quite like it, so I came to the conclusion I was probably just a bit grumpy that day. Post by WAA's Alex Mansell
8. Paddy Power gatecrash Brit awards red carpet with Daft Punk impersonators in Y-fronts – Paddy Power fooled everybody for long enough to get two Daft Punk impersonators onto the red carpet at the BRITs, after which they whipped off their trousers to reveal bright green Paddy Power pants to the assembled paparazzi.
7. Giant Shoebox Doubles as Adidas Pop-Up Shop – a really nice, seemingly-social media-led outdoor campaign focusing on Adidas' best-selling Stan Smith trainers, giving the East-London pop-up shop customers the chance to be part of a celebration of an iconic product, as well as to get their hands on a pair, complete with a 3D-printed customisation. Post by Hope & Glory PR's Don Ferguson
6. Calvin Klein bare all with sexy social #mycalvins campaign – Calvin Klein paid influencers – including celeb types – to post selfies that include them in their underwear. Queue mass attention for this public pants parade. Post by Hope & Glory PR's Don Ferguson
5. Doritos Photobomb Super Bowl XLVIII – Doritos dressed a group of around 30 supporters in bright orange outfits to make a giant Doritos crisp in the crowd at the Super Bowl to social media fanfare, further proving that there are alternatives to forking out $4m for a 30 second ad spot. Post by Workfish Recruitment's Jack Field
4. Giant mango theft is PR stunt… probably – an Australian tourist attraction – a ten metre tall mango – was stolen in what the Guardian ingeniously dubbed 'Mango Unchained'. It turned out to be a PR stunt by Nando's, who've promised to tell us why they 'borrowed' it this Friday. Post by independent PR consultant Will Hoyles.
3. The Game Of Thrones Wall Rises In London – to promote the DVD release of the third series of Game of Thrones, 3D street artists recreated 'the wall', inviting passers-by to 'scale it'. Nice picture-led PR, following this effort from last month in which English town Langley changed its name to 'King's Landing'. Post by Taylor Herring's James Herring
2. Coca-Cola creates 'invisible' vending machine only couples can see in Valentine's stunt – I'm almost sick of saying how good Coca-Cola's campaigns are. And this one is very good, as you'd expect. Post by WAA's Alex Mansell
http://www.youtube.com/watch?v=RjMhZFhD0tI
1. DHL Pulls Inspired Stunt On Rivals – DHL sent parcels printed with temperature activated ink via rivals UPS and TNT. After time in the back of delivery vans, the ink faded to reveal the words 'DHL is faster'. Brilliant. Post by Taylor Herring's James Herring
If you'd like to see January's list of top campaigns, click here – otherwise, why not have a flick through other posts throughout February?