Chelsea FC and The Simpsons Team Up For Unlikely Partnership
By Jack Field on Friday, February 28, 2014
Every now and again, I come across a piece of promotional work where the endorsement seems a bit tenuous – footballer Darren Bent promoting Battlefield 4 due to the fact that he's a "sharp shooter" is one that comes to mind (he's hardly a footballer) . Today I again saw one that seemed a stretch, with the story that Chelsea Football Club and legendary cartoon The Simpsons have teamed up to create a partnership between the two brands.
Chelsea have an agreement with Twentieth Century Fox that will see them create Chelsea branded merchandise emblazoned with Homer and Bart Simpson, along with the rest of the family and potentially other Springfield regulars too further down the line. To celebrate the partnership, Chelsea players Eden Hazard, Fernando Torres, John Terry, Frank Lampard and Petr Cech were recreated in cartoon form. All of the stars tweeted their cartoon avatars and talked about their love for the programme. The fact that they didn't get David Luiz in as Sideshow Bob is a travesty, that at least could have added an element of humour to the exercise, but I digress.
This is clearly just a marketing partnership that will look to maximise sales for both "products" with a view to broadening the audiences on behalf of both parties. However, the question stands – what has Chelsea FC got to do with The Simpsons? Similarly, what has The Simpsons got in common with Chelsea FC? Granted they're both entertainment products, but aside from this, I just cannot see the connection. Chelsea chief executive Ron Gourlay said of the deal: "The Simpsons is a hugely popular show and I hope Chelsea fans will enjoy seeing its main characters in our colours."  But why? Why should Chelsea fans want to see Homer or Bart in a Chelsea kit – surely their remit is to win football games and win trophies, not to create fun-cross promotions that fans can buy more of?
At the centre of it all is my issue with the way both of these things, that I love, are being positioned – football (not Chelsea!), and The Simpsons. Both are close to my heart and are things that I enjoy spending time engaging with. As such, I find it galling that both have been changed from being expressions of talented people, into a product that can be boxed and marketed. Why do they need to be so brazen in their approach as franchises that are purely there to get every last bit of your money?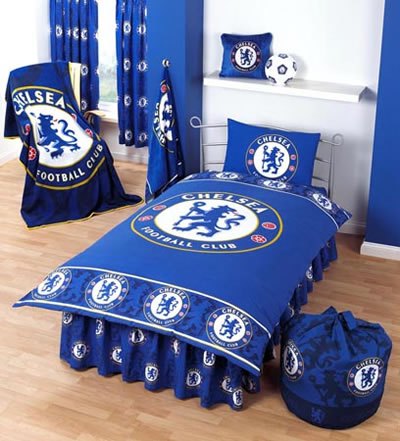 It's because it is big business, and with big money comes the need to drain every last ounce of profitability from any given product. Gone are the days of entertainment simply entertaining; now you need to buy the t-shirt, the scarf, the mug and the cross-promotional product to show your support. In my eyes it's all a bit cynical – especially targeting younger fans, which this partnership in particular is doing. Will fans want to support partnerships like this or will they ignore them and keep supporting as they were before? The potential success or failure of this will pave the way for other similar promotions, I for one just hope it doesn't take off.