Birdseye adds hashtags to its frozen potato shapes range – meet the Mashtag
By Alex Mansell on Monday, February 17, 2014
There's much talk about how social media is taking over everything we do, and Birdseye has made the savvy move of capitalising on the ubiquitous hashtag by creating the Mashtag. A controversial introduction to their frozen potato shapes range, the packet includes five shapes: an asterisk, a hashtag, an @ symbol, a smiley face and a heart.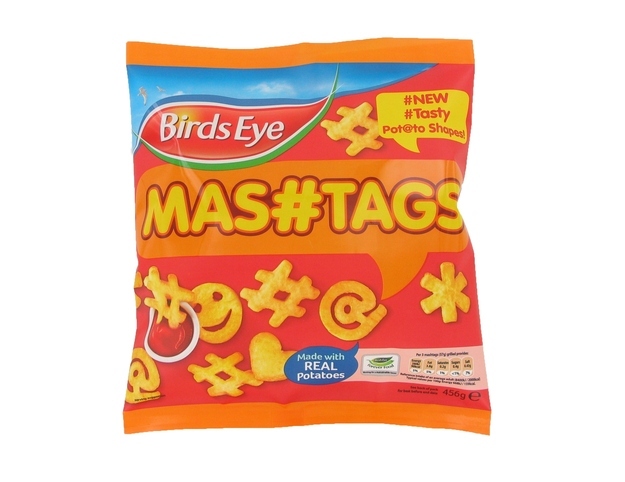 Pete Johnson, senior brand manager at Birds Eye, comments: "Social media is all about conversation and we're confident Mashtags will resonate across various groups of people. We're constantly looking for ways to innovate and inspire consumers and hope that Mashtags will get people talking around the table and help to make mealtimes more enjoyable."
The range has been covered in Huffington Post and the Independent, the latter of whom is particularly cynical about the whole thing.
Asda, Sainsbury's and Tesco are among the retailers planing to stock the range from March. I for one will be getting my hands on a packet as soon as they're out, and tweeting joyously as I do so. I am a shamelessly gullible product of Generation Y.
UPDATE: Birdseye tweeted me to let me know the Mashtags are available now in Sainsburys – I know what I'm having for dinner tonight…
FURTHER UPDATE: I can confirm I have tried the Mashtags and they were everything I hoped for and more