Giant 'Roy (Hodgson) the Redeemer' aims to 'unsettle' France before opening Euro 2012 match
By Rich Leigh on Thursday, June 7, 2012
Paddy Power has today unveiled a 100 foot tall Roy Hodgson on the white cliffs of Dover.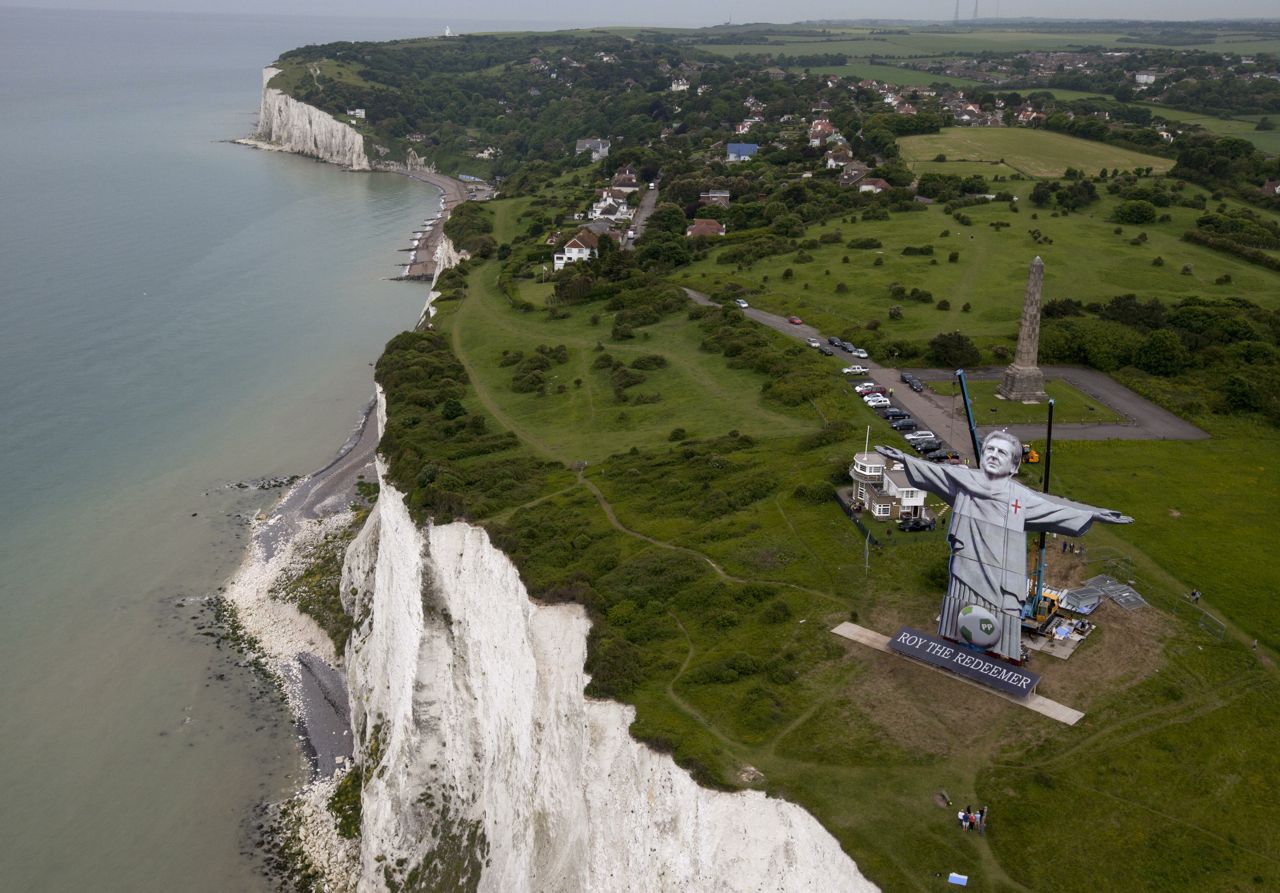 'Roy the Redeemer' is a funny take on Rio de Janeiro's Christ the Redeemer statue and, according to the release, is visible from the coast of France, sixteen miles away. Replacing Jesus' face with Roy's will undoubtedly (intentionally) wind some people up, in line with Paddy Power's cheeky past PR and marketing efforts.
The release says it's hoped that 'the looming face of Roy the Redeemer will unsettle France ahead of England's opening Euro 2012 game on Monday'.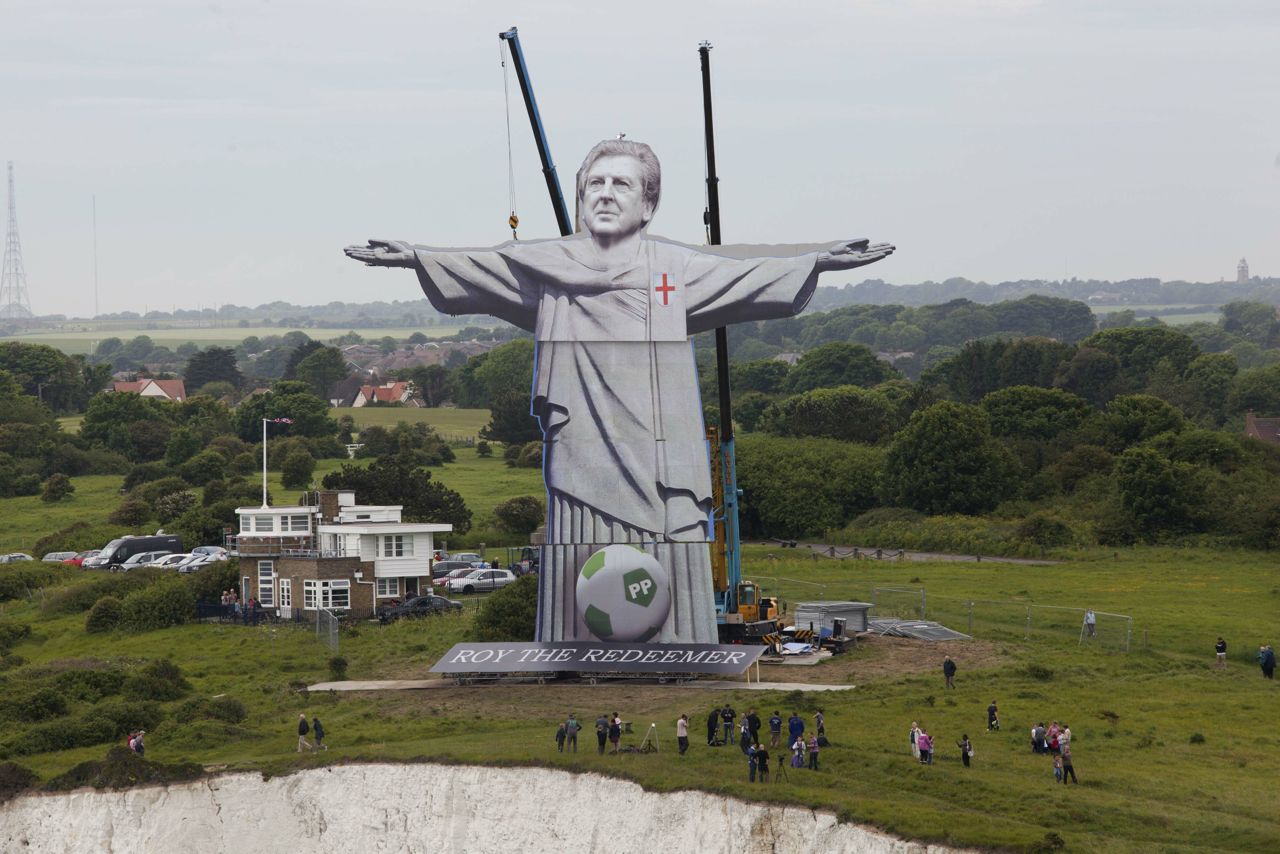 The 8 ton Roy took two months to create and one week to erect.
Ken Robertson from Paddy Power said "Since Christ the Redeemer was constructed in Rio de Janeiro in 1931, Brazil has gone on to become the world's leading footballing nation. We're hoping some of that success can rub off on England in time for their Euro 2012 opener against France on Monday. Anyway, at the end of the day this is definitely the closest Roy will get to Rio this month!"
Involved agency: Taylor Herring