Company behind 'Baby Gaga' breast milk ice cream return with Holy Water and absinthe lolly
By Rich Leigh on Wednesday, May 30, 2012
The Iceccreamists – the people behind the polarising 'Baby Gaga' breast milk ice cream campaign you may remember – has released another interesting product.
The gun-shaped Vice Lolly is made with Holy Water imported 576 miles from a shrine at Lourdes and blended with 80% Absinthe. It will cost £18.58 when it goes on sale at The Icecreamists shop in Covent Garden on Friday.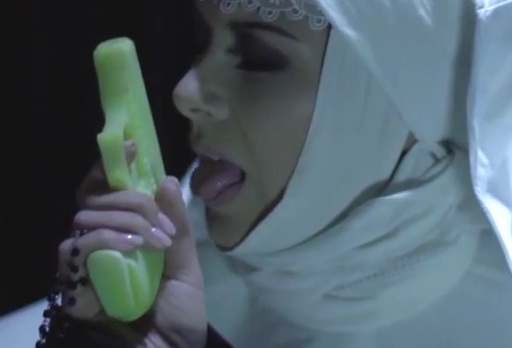 Although not as immediately controversial, it's another nice execution from PR agency Taylor Herring.
Watch more about The Vice Lolly here:
More info here.
Source: Amy Holland, consumer PR at BSkyB
Involved agency: Taylor Herring