HTC commission skydiving fashion shoot to promote new handset
By Rich Leigh on Friday, April 6, 2012
HTC commissioned a photography student, Nick Jojola, to do a photoshoot like no other – he was tasked with filming AND photographing a model while skydiving using the new HTC One X handset, and had to upload the picture before they landed. It was to be his first fashion shoot.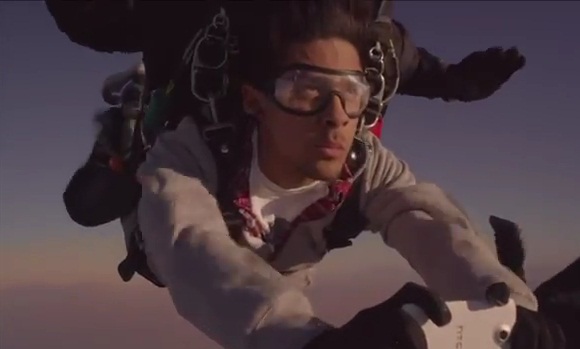 The stunt was filmed and has been made into an ad for the phone, starring model and professional skydiver Roberta Mancino.
The skydive happened over the Arizona desert, during which Mancino had her make-up touched up mid-air, after make
-up artist Adam J Breuchaud was briefed to create a look that would sustain winds of up to 120 miles per hour.
Watch the impressive ad below:
And watch the behind-the-scenes footage here:
Source: Daily Mail, tweeted to me by James Byrne.
Agency:
London-based creative media agency Shinesquad