Red Bull mark 'Leap Day' with actual building leaping
By Rich Leigh on Friday, March 2, 2012
A Red Bull stunt on the 29th saw basejumpers take to tall buildings across the US on Wednesday to celebrate the leap year.
The Red Bull Air Force aerial team performed 3 base jumps in 3 different cities.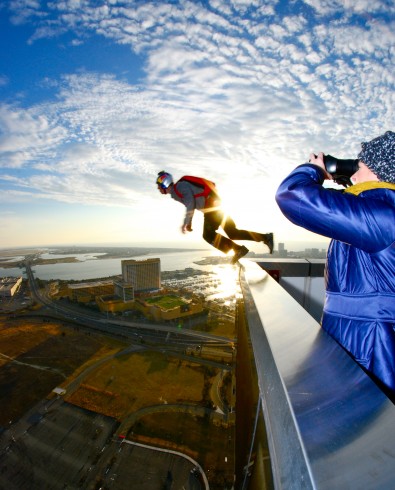 Th
order proscar'>order proscar
e jumps went ahead in Atlantic City, off the top of 43-story luxury hotel The Water Club; Miami, from the 36-story Conrad Hotel; and Las Vegas, from the 43-story Mandalay Bay Hotel & Casino. Jumps from the top of the 73-story General Motors headquarters at the Renaissance Center had to be cancelled due to the weather.
The stunt got picked up by the Associated Press which meant the story got shedloads of coverage, but as AP kindly decided against giving Red Bull a mention, instead just saying it was a promotion for an energy drink, they didn't get the credit they deserved.