Nike PR stunt
By Sharon Chan on Tuesday, January 24, 2012
Come on everyone. Let's admit it.
We've all been one of those people who have enthusiastically pulled on our gym kits at the start of the New Year, marched our way to our local park, before running the staggering distance of 1 meter along the path before sitting on the nearest bench "Just for a quick breather" (as you don't want to over do it on your first day) then NEVER returning to said park ever again!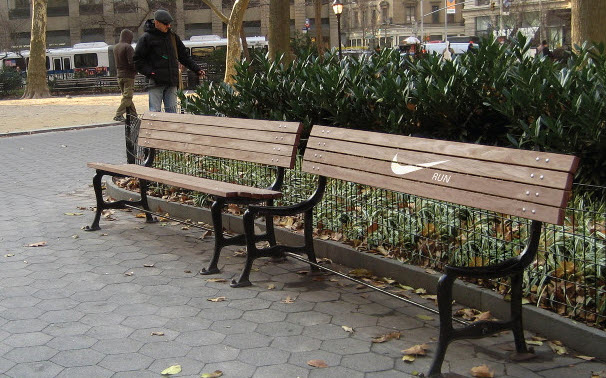 So to help people along their way, Nike have given park runners a little 'boost' by placing a series of Nike benches around local parks with no seats on them!
So Bye Bye "Let me sit down for a second" benches and Hello! "Keep on running! You can do it!" Nike benches! :  )